Home improvements are always a good idea and it can certainly make your home value increase, regardless of whether you just enjoy it yourselves or have plans to sell it.
With all of us spending more time at home these past 2 years, it's not surprising that so many took to the already competitive housing market to look for a new place.
Some of us, though, stayed exactly where we were, remodeling instead to make the most of the homes we know and love.
Can home values be increased beyond the standard equity appreciation? Absolutely.
We collected some tips on what home improvements will increase home value.
This will give you more confidence that when you sell, your home will be worth top dollar.
The biggest takeaway is that most buyers want more space because they are spending so much time at home.
The need for home office space is of course one of the main factors driving that desire for a larger home.
Back in November 2021, Zillow published a forecast that predicted home prices in the U.S. would increase by 13.6% in 2022.
Here are some of the projects that real estate experts say will provide the biggest return and tips to help your home sell faster.
1 | Kitchen Renovations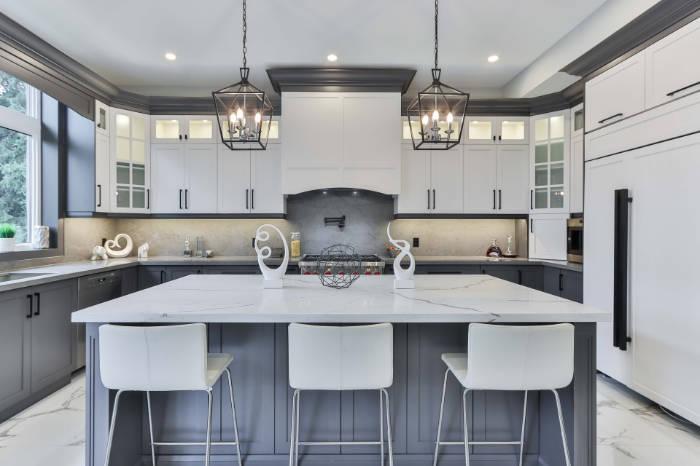 Your kitchen is probably the hub of activity in your home. A beautiful kitchen that is clean, functional and safe can be inspiring. It just makes you feel good to be there.
If you're not planning a full kitchen remodel, even simple updates like refinishing kitchen cabinets or installing new flooring can dramatically improve the appearance of your home.
However, if you're planning on upgrading your kitchen, investing in quality countertops, fixtures, and appliances will benefit you when it's time to sell.
Improve workspace flow by changing the floorplan if necessary. Make task lighting more efficient. Increase storage accessibility.
The cost and inconvenience of a top-to-bottom kitchen remodel may seem daunting, but remember, it is a significant investment in your home.
2 | Bathroom Remodel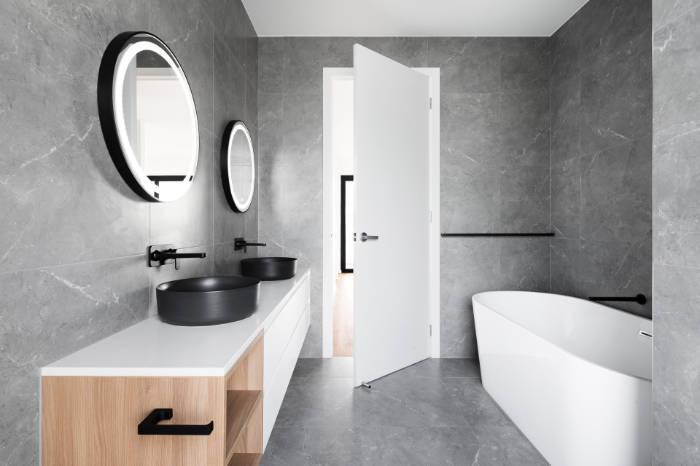 Second, only to a kitchen remodel, the bathroom is the best place to fund improvements. Vanity, mirror, toilet, and fixtures can also be updated with smaller updates.
Or, you can remodel the entire space to add more square footage, install a larger bathtub or shower, or build a walk-in closet.
Your sinks and bathtub can be resurfaced without breaking the bank if they are in good structural condition.
If you are remodeling your bathroom, consider smart home features like lighting and showerheads.
3 | Convert space into a home office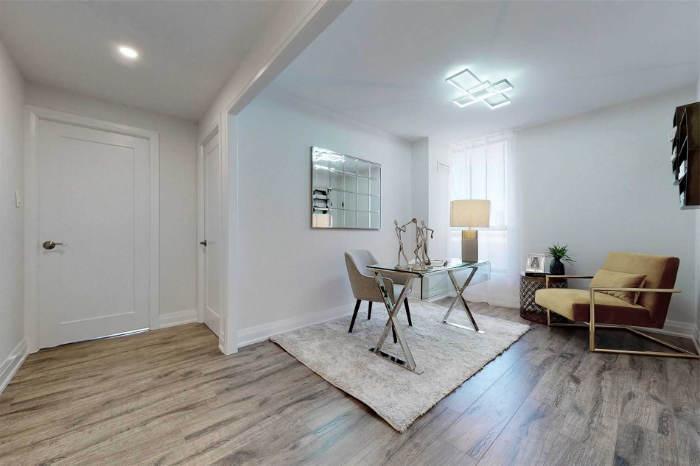 The Flexjobs survey found that 58% of respondents would like to be full-time remote employees after the pandemic, and 39% would like a hybrid work environment.
That's a staggering 97% of workers who are interested in remote work!
A survey conducted by HomeLight in Fall 2021 found that 60% of top real estate agents cited a home office as a top priority for buyers, a bigger increase any other home quality or feature.
The owners of this 3 bedroom condo (pictured above) converted one of the bedrooms into a beautiful home office. They removed the wall to make it feel much bigger. What was once a narrow hallway is now a very beautiful spacious condo. It can easily be converted back if they want to in the future.
According to our survey, buyers care more about the home office than about its move-in condition or square footage. Some buyers prefer to have multiple offices in a home.
Investing in a home office is likely to be a smart move if you are in a market with a substantial number of telecommuters.
Considering that Americans are settling into remote work routines increasingly, data from HomeLight indicates that a home office will make the home value increase more than $10,000.
4 | Replacing windows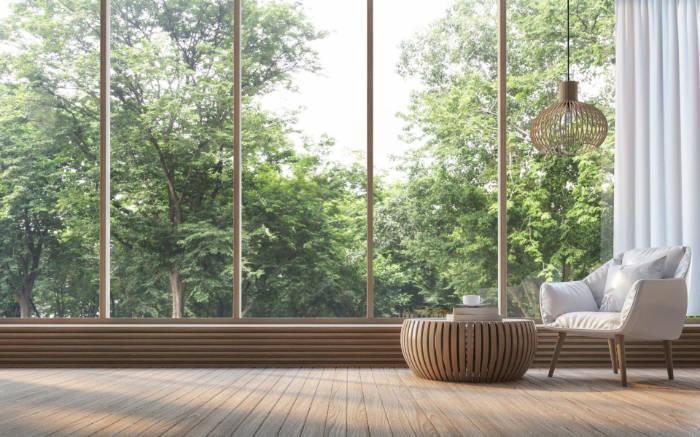 Our lives are largely influenced by windows. The windows provide us with views of the outside world and let in light.
The role of windows in architecture is also important because they create a sense of space.
Windows comes with a unique set of problems. It may not be easy to clean them, they may draft, and there is a possibility that bugs or insects may get inside.
Many people choose window replacement for their homes or offices because of this reason.
It's not just about window dressing when you address your windows. Both potential buyers and appraisers will take notice of them.
Both wood and vinyl have comparable recoup rates, but wood is more expensive and has a lower recoup rate.
Make sure you get answers to all your questions before buying new windows.
If your budget doesn't allow for window replacement, consider upgrading your window coverings.
5 | Garage Door Appeal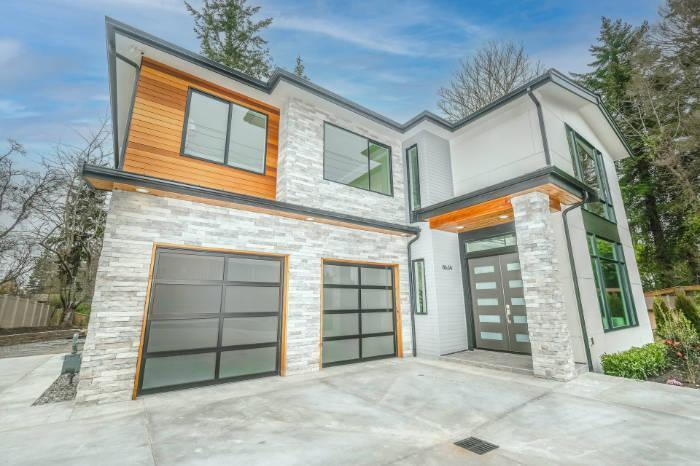 An important decision to make is the replacement of your garage door. Garage doors come in a variety of shapes and sizes, and installation costs vary widely.
First of all, you need to decide what type of garage door you want. The features you need and what you are willing to spend will determine this.
A garage door can range from a manual one to one that is fully automatic.
After you have decided which type you want, you can begin looking for rates and reviews on different companies in your area that provides this service.
If you decide to hire installers, you'll want to make sure they have good reviews and are trustworthy!
A potential buyer pays close attention to curb appeal. Taking the tour is all about that first impression, and the garage door is a key part of that.
Your garage door is a functional unit of your home, but don't underestimate the value boost depending on the replacement you choose.
From the moment someone drives up to the house, make a striking statement with a striking door and make your home value increase.
6 | Add square footage for a home value increase
The square footage of your home has a big impact on where you can set your asking price.
Adding square footage is another way you can make your home value increase.
Putting an addition on your home is obviously very expensive and takes time. If your addition is spectacular, your home value increase will be much more than the cost of the addition.
If the time it takes to complete and the cost are not prohibitive, this can be a great investment.
Be sure to consult with a real estate agent to make sure you are not going to make the house too expensive for the neighborhood.
If adding square footage by making the house bigger is not an option, consider adding useable living space by building a deck or finishing the basement.
This can also make your home value increase.
7 | Adding a Deck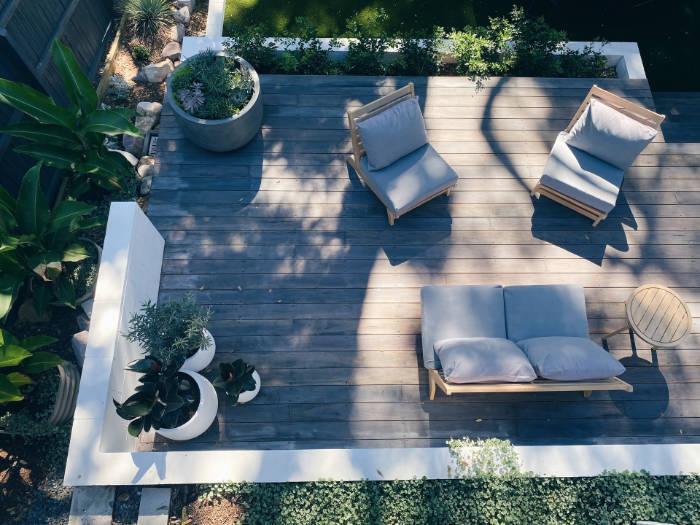 You can also add value to your home by improving the outdoor space. Homebuyers want to see how the backyard can be used for entertaining.
Patios, decks, and seating areas with paver stones all add value to any space.
Build the deck near a door leading to the outside of the home, such as the kitchen. If you plan on setting up furniture, make sure it's spacious and built well.
8 | Performing conversions
While an addition adds square footage to a home, a conversion simply repurposes the existing space.
A basement conversion can include converting it into a family room, workout room, office, or additional bedroom.
A third garage bay can be transformed into a room as another example.
If you have an awkward area in your house that could be used in a more efficient manner, converting it is an opportunity to make your home value increase.
9 | Improving your landscaping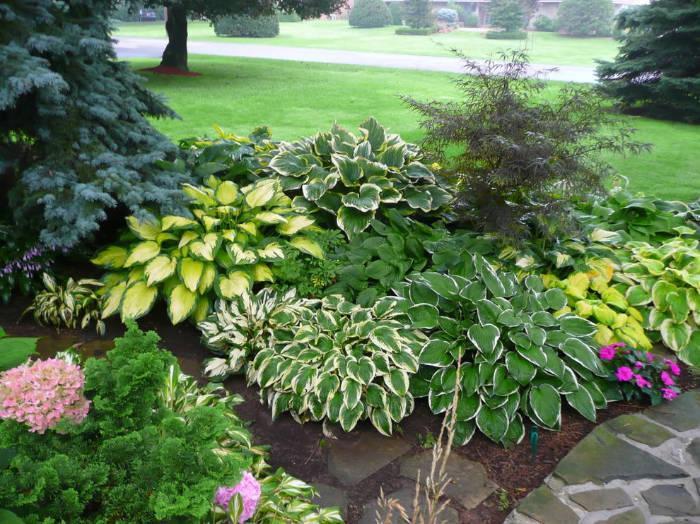 Taking a look at the existing landscaping is the first step. By doing so, you'll know what improvements need to be made. In addition to the type of plants in the area, you should consider what type of soil the area has.
A lot of home listings include the phrase "mature landscaping.". The best type of yard is one that is low maintenance and relaxing.
Adding to the curb appeal, as well as adding to the value, may motivate potential buyers to make an offer.
10 | Replace the roof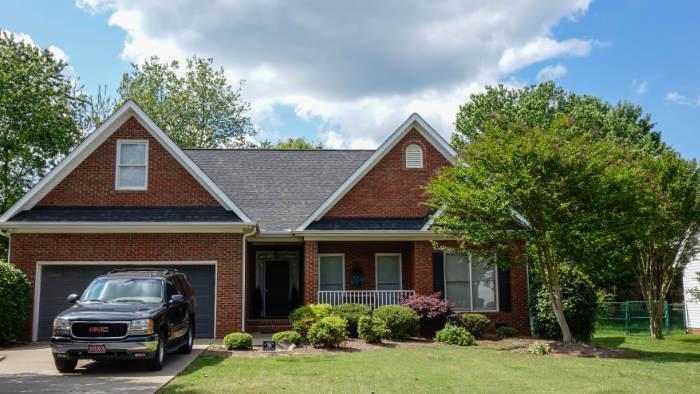 Roofs are among the most important parts of any house. In addition to providing shelter from the elements, it guards against rain, snow, wind, and other weather conditions.
This also prevents water leaks and other problems that can hamper a home's quality of life.
Repairing roof damage or replacing it when necessary is an important project that will be noticed by home buyers.
You'll give homebuyers peace of mind and make your home value increase so it can be a good investment.
11 |Remove the fear of high maintenance cost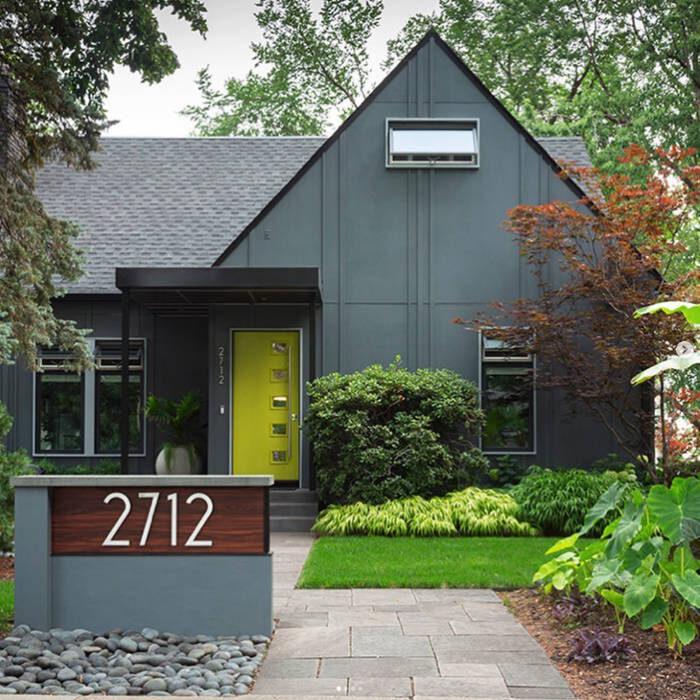 Homebuyers worry about maintenance on big items when buying a home. Replace any major items if they are on the verge of needing replacement.
When you can tell homebuyers that there is a new furnace, new roof or new appliances, their fears of unexpected expense for repair will be alleviated. This will help get you a higher offer on your home.
Be sure to fix anything that is broken or stained. When a house doesn't appear to be well-maintained, it causes red flags and the buyer will start to look for what else might be wrong.
Make everything as pristine as possible. If the railings on the front porch need paint or the welcome mat looks warn, be sure to address it.
These small things can have a big impact on the overall first impression.
12 | Basements that are finished increase the home value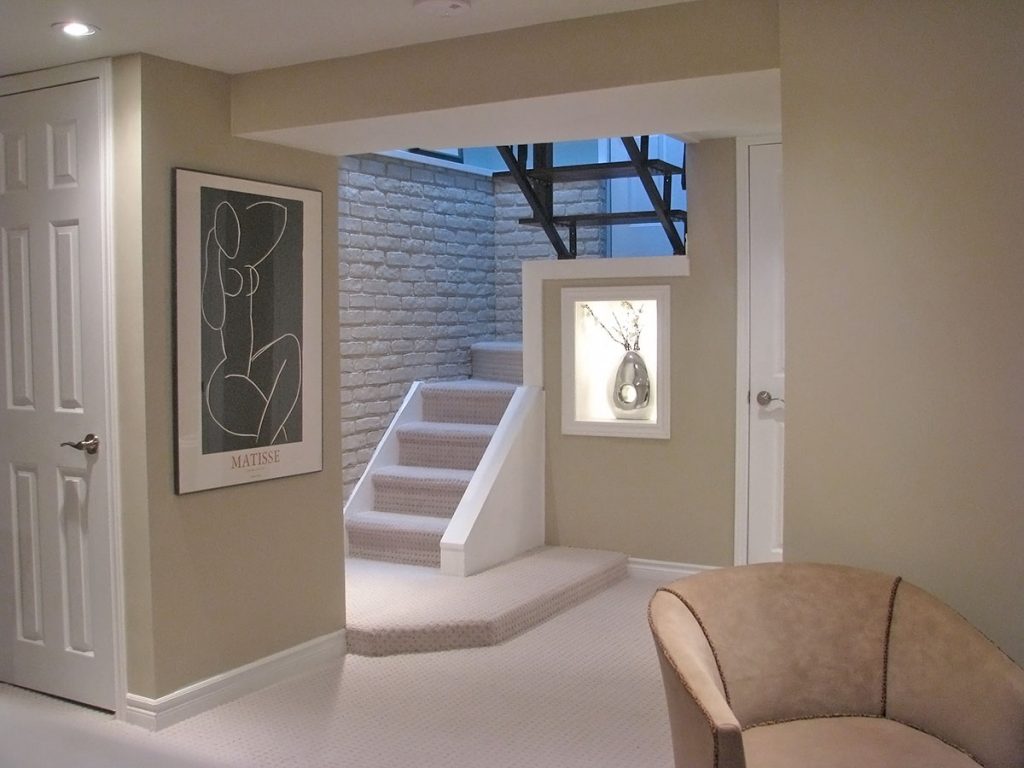 The cost of buying a house with an unfinished basement is lower, but a finished basement adds instant value.
Additional usable square footage usually comes at a lower cost than an addition. Plus, the buyers can repurpose the space for their purposes.
Home value increase with minor upgrades
Sometimes it's the small things that can make a big difference. Here are some minor renovations and upgrades you can do to make your home value increase.
13 | Add a Backsplash to your Kitchen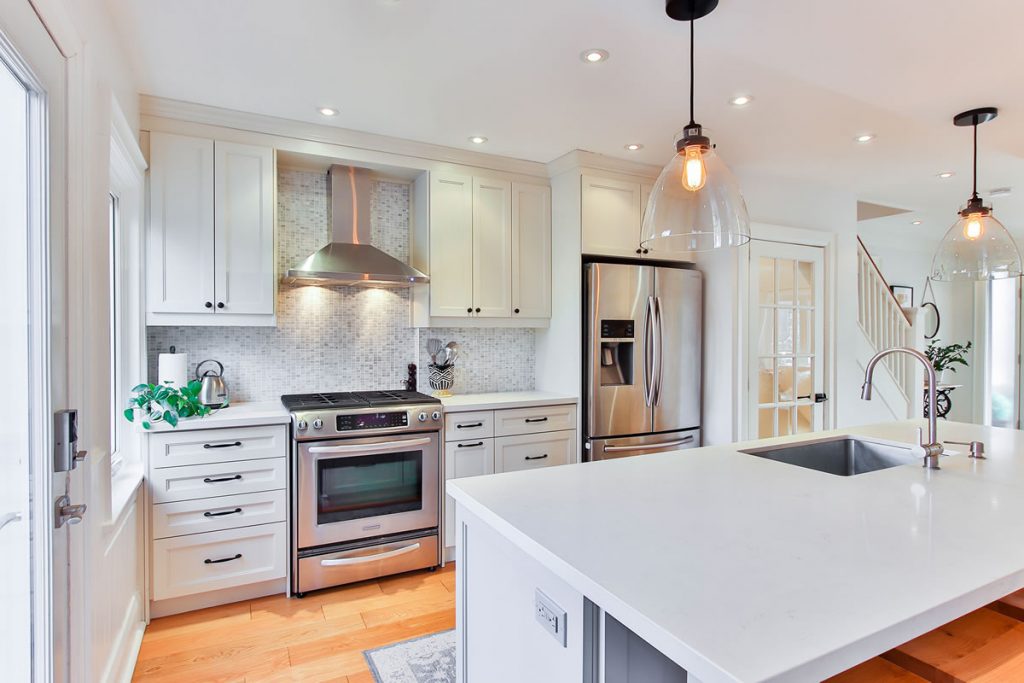 Kitchen backsplashes do not have to be expensive. It is possible to install a backsplash in just one weekend. Ideally, you should install the backsplash tiles on Saturday, grout them, and seal them on Sunday.
14 | Upgrade the lighting in your kitchen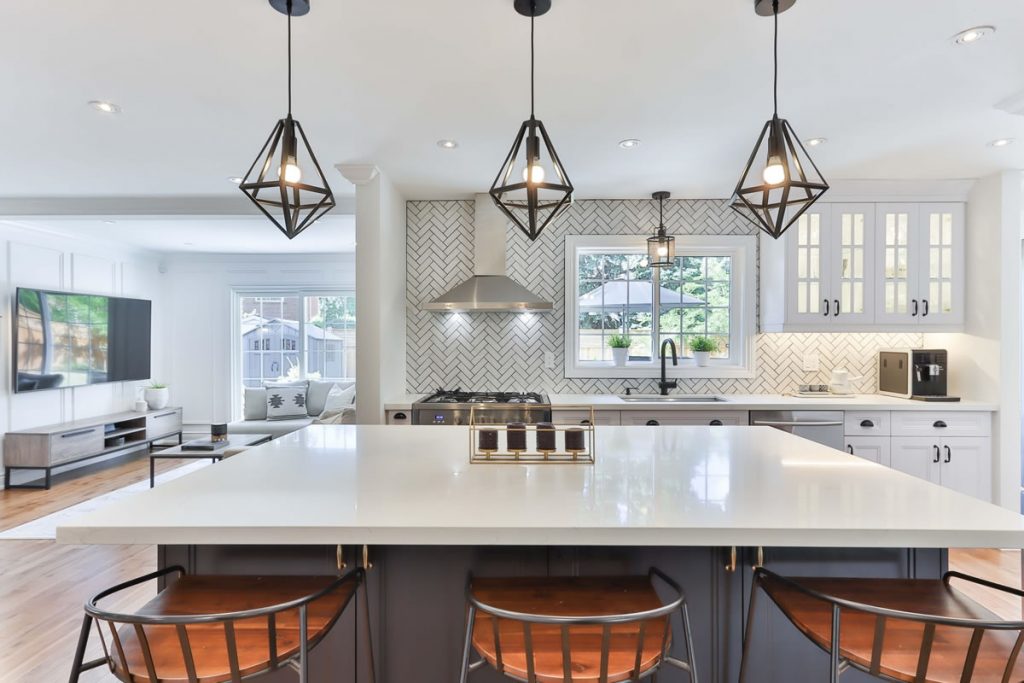 Increasingly, kitchens are being used as multi-purpose rooms. The kitchen island needs to not only accommodate the cook but also provide a workspace for adults and children, a gathering space for dinner parties and for family meals.
Kitchen lighting plays a vital role in setting the mood for these tasks, but a custom solution can be designed to fit your family's needs while staying within the constraints of the existing wiring.
15 | The benefits of repainting walls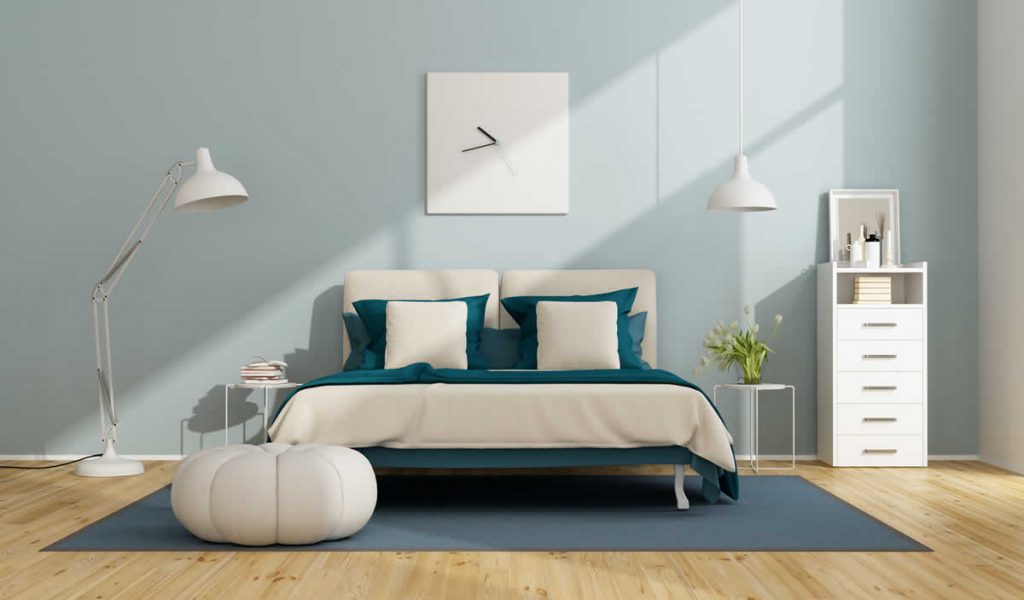 Repainting walls isn't something many people would like to do because of the hassle. Nevertheless, repainting your walls has many benefits that make it worthwhile.
Adding a new coat of paint can breathe new life into a room. Adding an accent wall can really add a luxurious lift to a room.
With it, you can de-clutter your home by getting rid of old furniture and decorations that don't suit your style.
Furthermore, it will be easier to clean and maintain, so you won't have to spend much time or money getting rid of stains.
It's common for walls to chip over time or you may have crayon marks on them from kids you'd like to remove.
Fill those holes on the walls created by hanging items by painting them. Using neutral colors is recommended when painting rooms.
16 | Install hardwood or laminate flooring instead of carpeting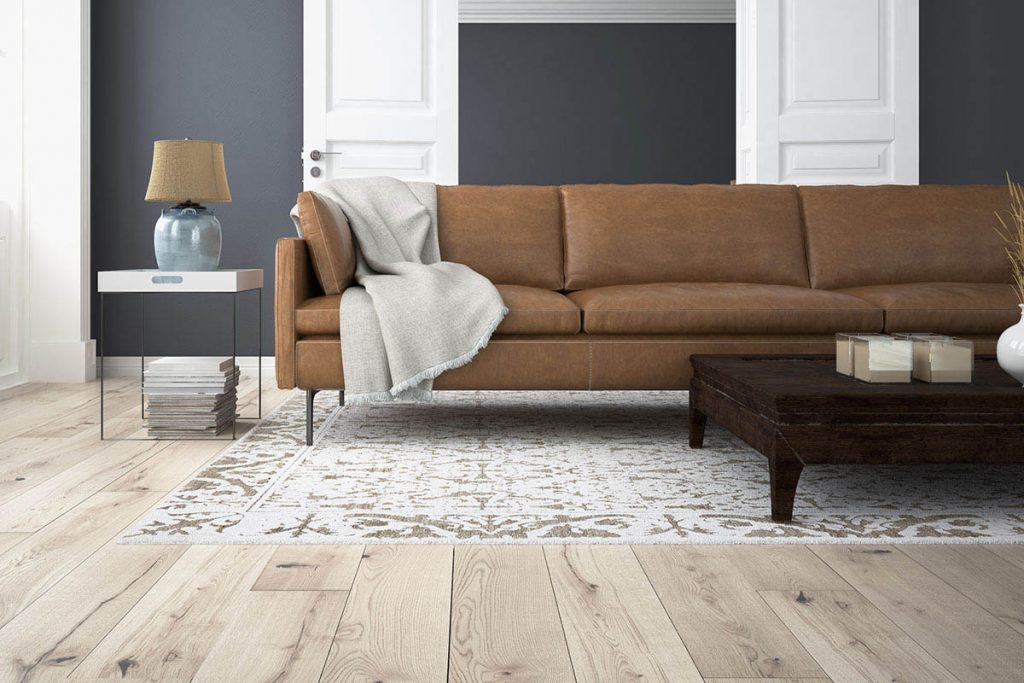 The cost of hardwood and laminate flooring is comparable to that of luxury carpets, but you don't need to vacuum as often.
In addition, these flooring types are durable, and stains are less likely to occur. The installation is also quite straightforward.
In some cases you lay laminate or engineered wood flooring over top of existing tile floors. This can save you from the time and mess of removing tiles.
It's an easy home improvement that will make your home value increase.
17 | Paint or replace kitchen cabinet doors
If a full kitchen remodel is not an option, a good alternative is the refinishing or replacement of your kitchen cabinet doors.
New cabinets for a 10×12 foot kitchen will easily cost $5,000 or more. For a fraction of the cost, you can refinish your existing cabinets by adding a fresh coat of paint.
As a matter of fact, you should be able to paint for about $200, plus your time or the cost of a handyman.
18 | Make your home smart
Adding safe and smart devices such as security cameras, door locks, thermostats, fire detectors, carbon monoxide detectors and lighting controls appeals to most home buyers these days.
It doesn't always increase the home value but it can make your home more appealing to buyers because they know they don't have to spend money installing these things themselves. For under $1,000, you can make your home just a little more appealing to home buyers.
To learn more about home automation, check out "15 Best Smart Home Devices for the Ultimate Home Automation" where we do a deep dive into about smart home automation devices, home technologies, smart home hubs, sensors and more.
19 | Get your home inspected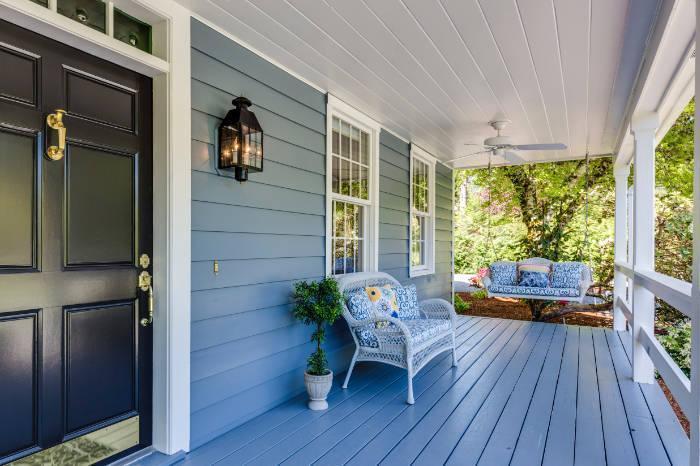 You might not know everything that is wrong with your home. Hire an inspector to check out the areas of your home that you don't normally see.
They may discover hidden problems that could negatively impact your home's value.
Small problems (such as a hidden water leak) can become big, expensive problems quickly; the longer you put off repairs, the more expensive those repairs will be.
Deteriorating roofs, termite infestation or outdated electrical systems — you can't fix it if you don't know it's broken.
20 | Replace old house numbers with modern house numbers
Make the outside of your home look pristine. Don't put buyers in a mindset of putting in a lower offer or walking away from the deal.
New house numbers can make a big difference too. There are so many beautiful new designs for house numbers that can really add elegance and sophistication to the exterior of your home.
Do everything you can to enhance the curb appeal of your home. Upgrading your house numbers is a very small expense that can help to make a great and important first impression.
21 | Upgrade the fixtures in your kitchen and bathrooms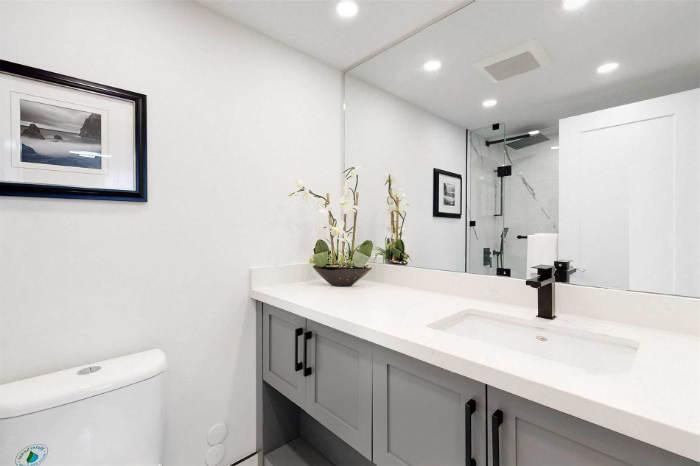 The modern, cohesive look of matching faucets, drawer knobs, and pulls can give a room a high-end feel for an inexpensive price.
If your home has more classic lines, try oil-rubbed bronze or brushed nickel for a contemporary style.
Black fixtures are very popular in 2022 and they look amazing if they suit the style of the cabinets and furniture.
Check out our post about Home Staging – How to make your home sell fast.
Have you tried some of these Home Improvements?
If so did they make your home value Increase?
Let us know in the comments.