Hardwood flooring has a lot of advantages over other types of flooring. Not only is it comfortable under your feet, but it is durable and long-lasting. It also adds adds a classic, luxurious appearance to your home. It comes in a wide range of grain patterns, colors, and stains, making it a great choice for any room. It's extremely durable and will stay beautiful for a lifetime if you take care of it.
There are many different types of hardwood flooring to choose from, including solid hardwood, engineered hardwood, and reclaimed hardwood. It is important to choose the right kind for your home and lifestyle. Consider the benefits of each type and decide which is best for you. If you have children and pets, consider choosing solid hardwood. If your space is small, and there isn't too much foot traffic, consider installing engineered hardwood.
How to Choose From the Types of Hardwood Flooring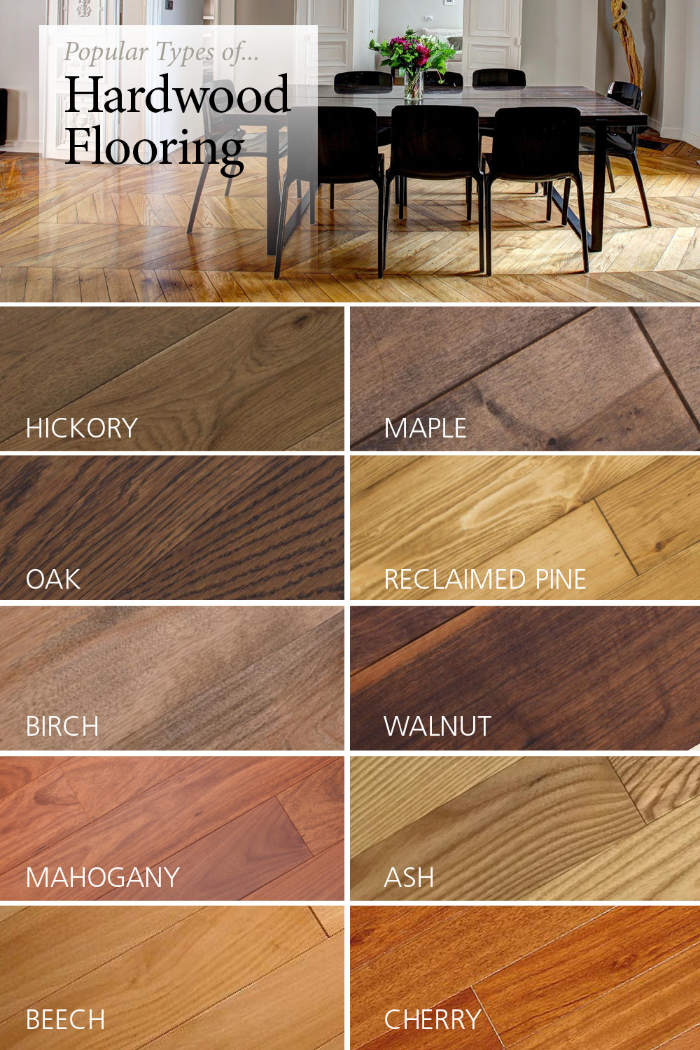 Hardwood flooring is easy to maintain. It's durable, allowing you to sand and refinish it as needed. Moreover, it's easy to clean and has a high resale value. You can even purchase it prefinished or unfinished. If you choose unfinished you can get any kind of stain or finish that you want to ensure that it matches your home's style.
Hardwood is a renewable and recyclable material, and doesn't require any harsh chemicals or other chemicals for cleaning. The natural qualities of hardwood flooring give it a great advantage over some other flooring choices.
Hardwood floors not only look amazing, they are a great investment because they will increase the value of your home. The wood will gain character over time.
Hardwood flooring comes in many different species, including oak, walnut, ash, and maple. Oak is by far the most commonly used hardwood across America. However it is not the hardest.
What is the Hardest Wood flooring?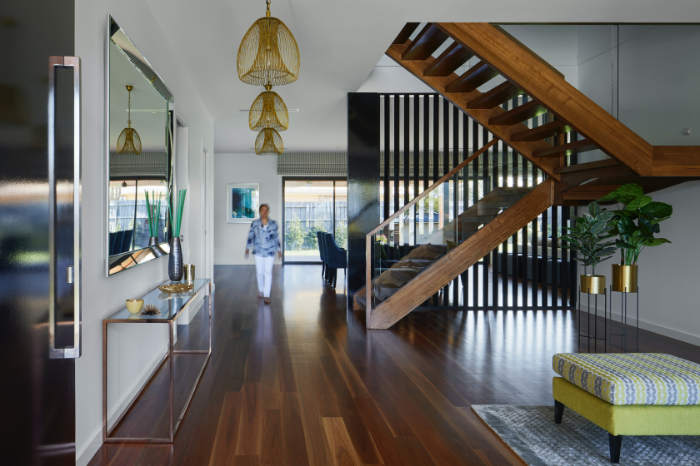 We asked the experts at Weles Wood Floor Services, who provide hardwood floor installation in Boston all day long, and they told us that Ipe also known as Brazilian Walnut is the hardest wood flooring that there is. It is also rare and expensive. "When customers want the hardest wood flooring we recommend Hickory or Maple hardwood since it is easily available and more reasonably priced".
The Cost of Hardwood Flooring
According to Home Depot, the average cost for installation and materials is $6.40 per square foot for Engineered Wood and $7.80 per square foot for Solid Wood Flooring.
Choosing the Thickness of the Hardwood Planks
3/4-inch is the standard thickness for wood flooring. It is possible to find hardwood flooring as thin as 5/16 of an inch, but this affects the refinishing process. Sanding and refinishing solid 3/4-inch planks can be done ten times. Boards that are thinner can't be sanded as much and won't last as long if they are repeatedly refinished.
Should you Choose Engineered or Traditional Hardwood?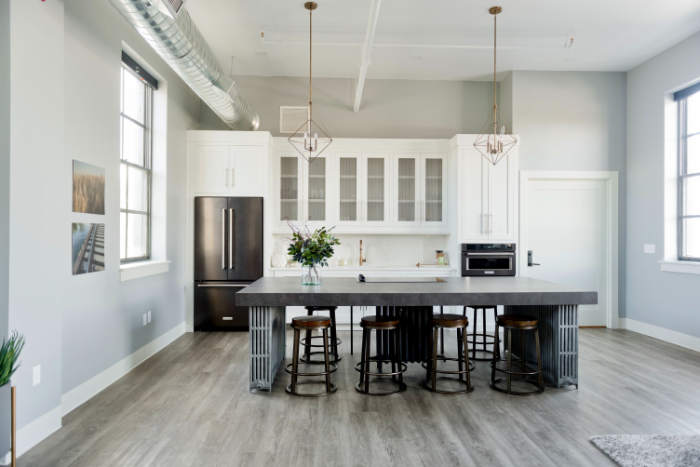 Engineered flooring is plywood with a finished wood veneer on top. Solid hardwood might last longer, but engineered flooring performs well for a lower upfront cost. Engineered wood flooring is a good choice for homeowners on a budget. They are moisture-resistant and durable. Maple, heart pine, white ash, bamboo, Brazilian cherry, Brazilian koa, and acacia are among the most popular engineered flooring options. You can sand and refinish solid hardwood flooring numerous times, which means it is likely to be the only flooring you need to purchase for your home.
Repair or Replacement of the Existing Hardwood Flooring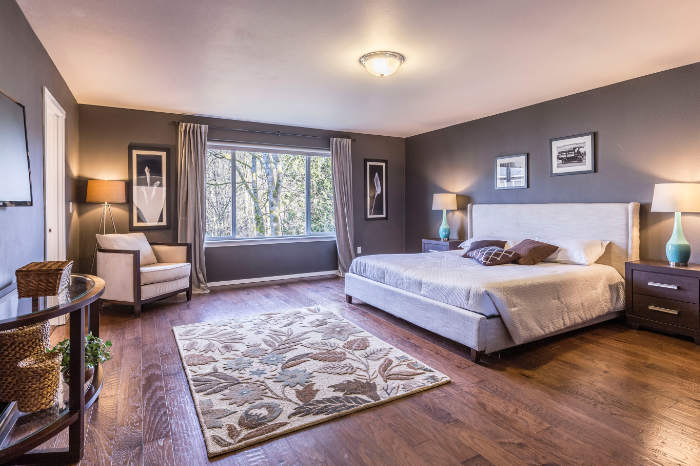 You may be able to refinish or repair your existing hardwood flooring if you like the way it looks. It's an affordable option if your hardwood floor simply needs sanding and refinishing so that it has the luster and shine it once had. Multiple sanding and refinishings are possible with solid hardwood flooring. It is also possible to refinish engineered wood, though fewer times. The cost of refinishing hardwood floors ranges from $1,000 to $2,500 on average.
Material and Labor Cost Variables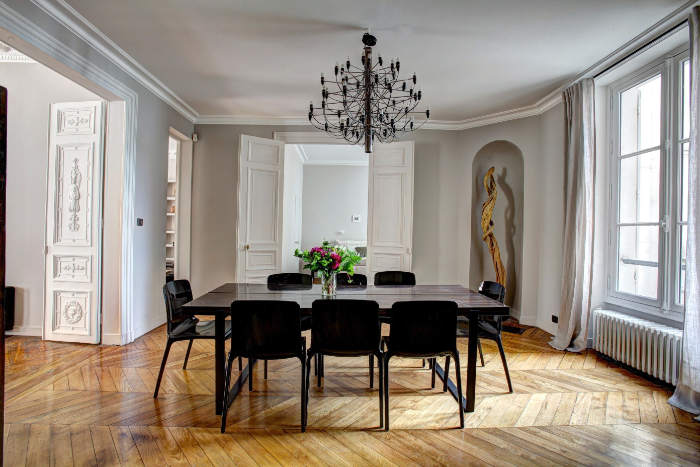 The cost of hardwood flooring varies quite a bit, depending on the wood product and a few other factors.
Generally, the harder the wood flooring, the longer it takes to install it. The installation time of exotic hardwoods, such as Brazilian walnut, is longer than that of a softwood, such as pine. Herringbone and other intricate patterns require more cutting, which increases the cost of the flooring material as well as labor. Hardwood flooring costs will also rise if the room has a complex layout or counters.
A Caution About Wood Flooring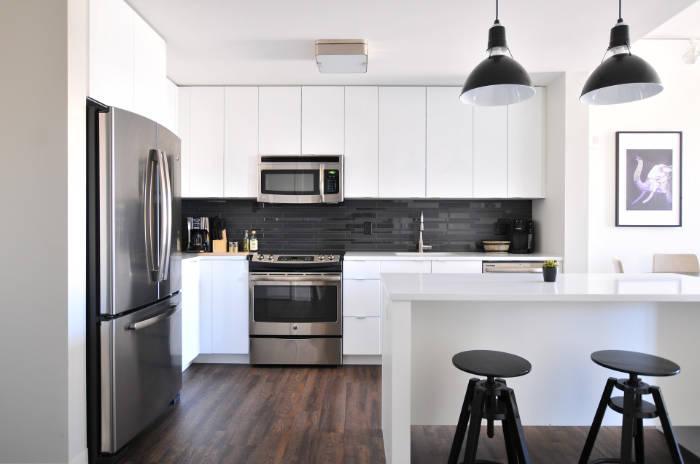 There are three main categories of traditional wood flooring: soft, medium, and hard. Because these are natural wood planks, installing them below ground level is not recommended. Wood does not tolerate changes in moisture or heat.
The planks can warp, crack or splinter when exposed to excessive heat or moisture. Before purchasing and types of hardwood flooring, your contractor will give you advice about these factors for flooring selection.
The Types of Hardwood Flooring that are Right for You
We have given you several things to consider when choosing for the all the types of hardwood flooring that are available.  The decision usually comes down to a couple of things. The cost, durability. How long you intend the floors to last and what you are willing to pay for them are main factors that people base their decision on.  From there you can choose the color, pattern and wood grain type.
Also check out our post about Floating Flooring.