HOW TO SELL A HOUSE FAST
Make the most of your greatest asset
Making a great first impression is a factor key to sell a house fast at the best possible price. Any improvements you do that help make a great first impression or improve the "curb appeal" will increase the potential profit you will make.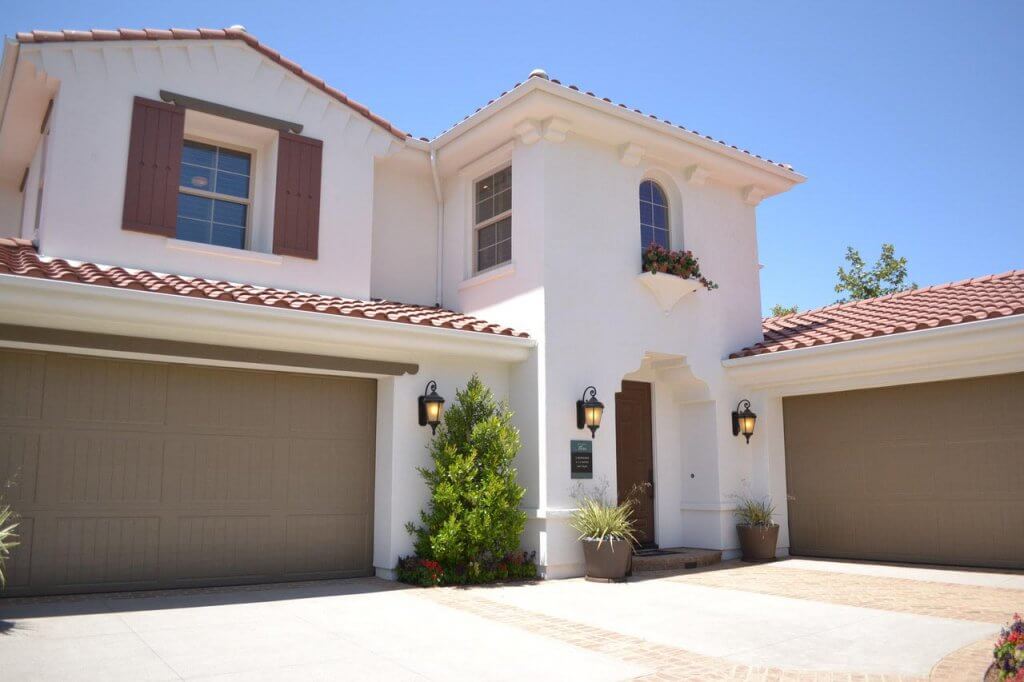 A little additional work can dramatically affect the length of time it will stay on the market and the asking price that you can list it for. Many home buyers are just not interested in doing a lot of home improvements. If some buyers see that they will have to fix a whole bunch of things they may just take a pass on your house. If you impress them, it might encourage them to choose your house rather than the one down the street.
The good news is that many enhancements that have an effect the value of a house like a fresh coat of paint aren't that expensive. If you think about taking on a significant remodelling project simply so that you can sell your house, you should very careful.
If you feel the exterior needs a major upgrade check out our post How To Design Your Ultimate Outdoor Living Room.
Major Renovations?
Keep in mind, there are no assurances that you would recuperate the costs of major renovation so make sure the cost vs return makes sense. Unless you home is in dire need of serious renovations, focus on making your home appealing, clean, nice and well maintained. Maybe leave it to the new owners do their own customizations.
Before you start thinking about major renovations, remind yourself that you are enhancing your home to quickly sell it for the best price and your goal is to make it look enticing to buyers. Remember to make it appealing to as broad a spectrum of possible purchasers as possible. Narrowing your target to a specific niche market might take longer sell.
The Little Things are a Big Deal
First tackle the projects are the most obvious like things that are broken. They tend to be simpler and generally cost the least. They are "must-do's" because things that are broken are things that people know they will have to deal with and it also has a psychological effect.
In the back of their mind, they may think "maybe there are more problems that I need to watch out for". This puts you in weaker position.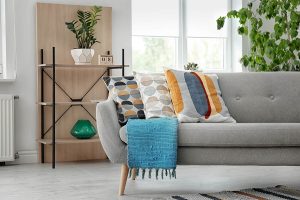 Try to make significant improvements to the overall look of your home. Think about various cosmetic methods for a general improvement, e.g. cleansing, painting, refinishing, and more.
Nevertheless, if you make wise decisions, certain enhancements that greatly enhance the appeal of your house will definitely have a significantly improve the perceived value.
Visual elements are important. Focus on things that are highly visible and enhance the overall impression of the house, like landscaping, brand-new floor covering or paint, rather than an insulation upgrade or anything that is not visible.
People purchase what they "see". Their general impression of the home needs to be positive and get them visualizing their future there without. Perceived problems will distract them from those feelings.
The neighborhood is really important. When examining other houses in the area, make sure that your home meets the standards and doesn't stick out like a sore thumb.
The best makeover you can give your house is one that retains its original style. An upgraded façade can protect your house from structural damage and provides a beautifully maintained aesthetic.
It is a fact that well showcased houses sell 84 percent faster than those that are not.

It is also a fact that staged homes bring as much as 15 percent more revenue that those that are not.
First Impressions Last Forever
To make a good impression from the moment potential buyers pull up to the house is essential to sell a house fast. First glimpses of the home will include the exterior, the garden and lawn, roofing or shingles, window frames, trim and the front door – and first impressions count, and they last! Peeling trim or odd exterior colors could lose you their attention before they come inside. A lush lawn leaves the impression that someone cares about this home.
Well-kept homes sell faster than those that aren't. "Curb appeal" is a crucial first impression that can make buyers either wary or eager to step inside. Be sure your garden looks well maintained, the house numbers are easily visible and nice looking. The front door should awesome. If isn't, simply paint it and update the hardware. Also add some potted plants and a fresh Welcome Mat. Make it look inviting.
The Goal – Sell a House Fast
Ultimately the goal is to not put yourself in a weak position when it comes time to negotiate. If a buyer sees flaws, they will use that to bring down the price.
If you have major issues or several minor issues, you might find that no offers are coming in. This can be stressful and the longer it takes to sell, the less likely you are going to get the price you really want.
Your ideal position is where you get multiple offers. Yes, we are talking about a bidding war. It's the best place to be because you will probably get much more than your asking price!
That's where you want to be. If you do everything you can to make your house have a WOW factor when people come in the door then you are going to reap the rewards of your efforts.
Check out: Home Staging Quick Tips
Need more tips to sell a house fast?
We put together a 25 page ebook that explains this further and it also contains a checklist you can use to decide what needs to be done and helps keep track of your to-do list.
Download our Home Staging Guide for FREE , "How to Make Your Home Sell Fast". A Homeowners guide to help sell a house fast and get the maximum price!
This 25 page ebook explains the most important things you can do to make your house have more appeal to buyers so that you can sell it quickly. A comprehensive checklist is included so you'll know exactly what needs to be done and you can keep track of your to-do list.
Save the cost of hiring staging professionals and unleash your own Home Staging Superpowers.