Make a Splash! Here's a collection of Backsplash Ideas for white kitchens that will hopefully inspire you for your next kitchen backsplash project. A collection from Pinterest Pins is included at the end.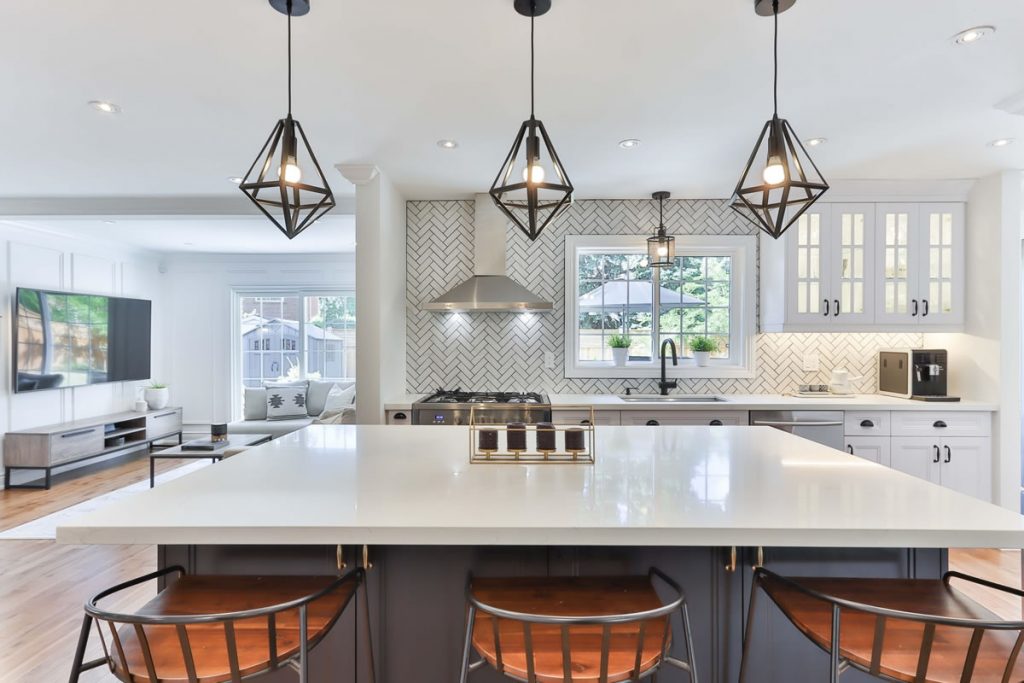 There is nothing more beautiful than a tastefully decorated white kitchen but to establish a focal point amongst all the white, an ideal way of making a "splash" is by having a backsplash that can create a decorative punch. Here we have a beautiful herringbone pattern in grey and white typically made of ceramic, porcelain, or stone. The herringbone pattern is rectangular shaped and resembles fish bones. A beautiful compliment to this stunning white kitchen.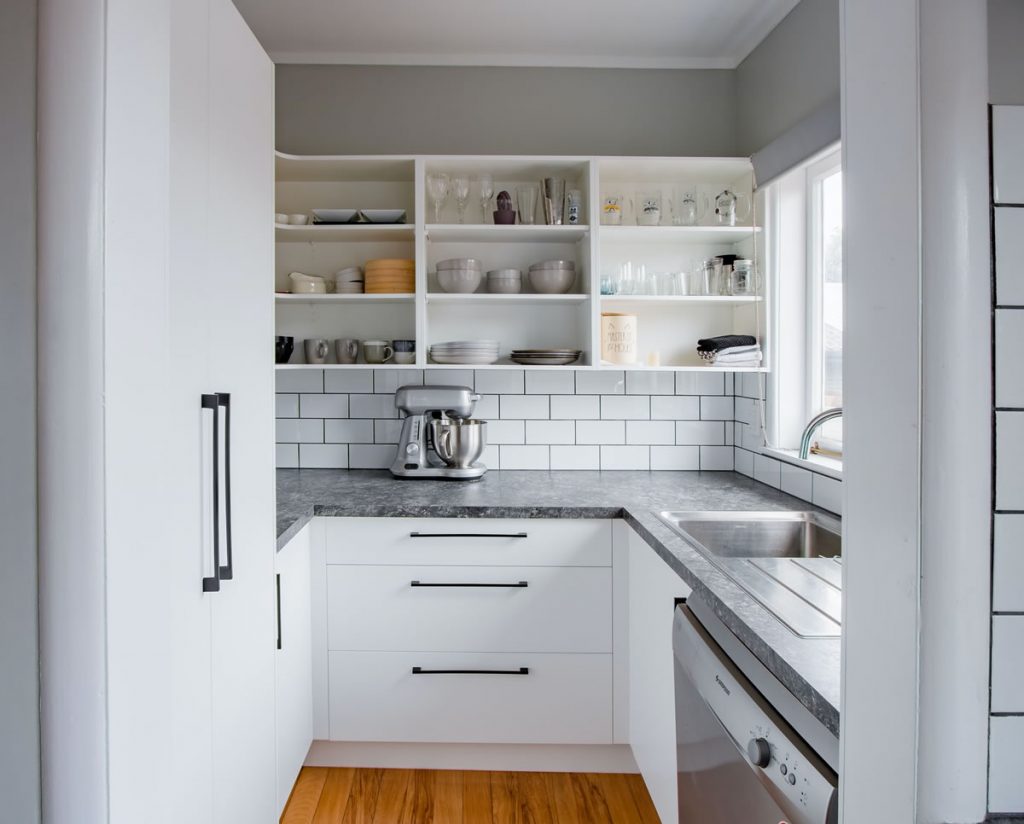 If you're working with a small space and limited budget a simple white subway tile is an ideal way of giving you a complete look to your white kitchen. Notice the grey grouting in between the subway tiles giving it more dimension, blended with the grey counters and the grey painted walls this look delivers a cozy inviting atmosphere for a small space.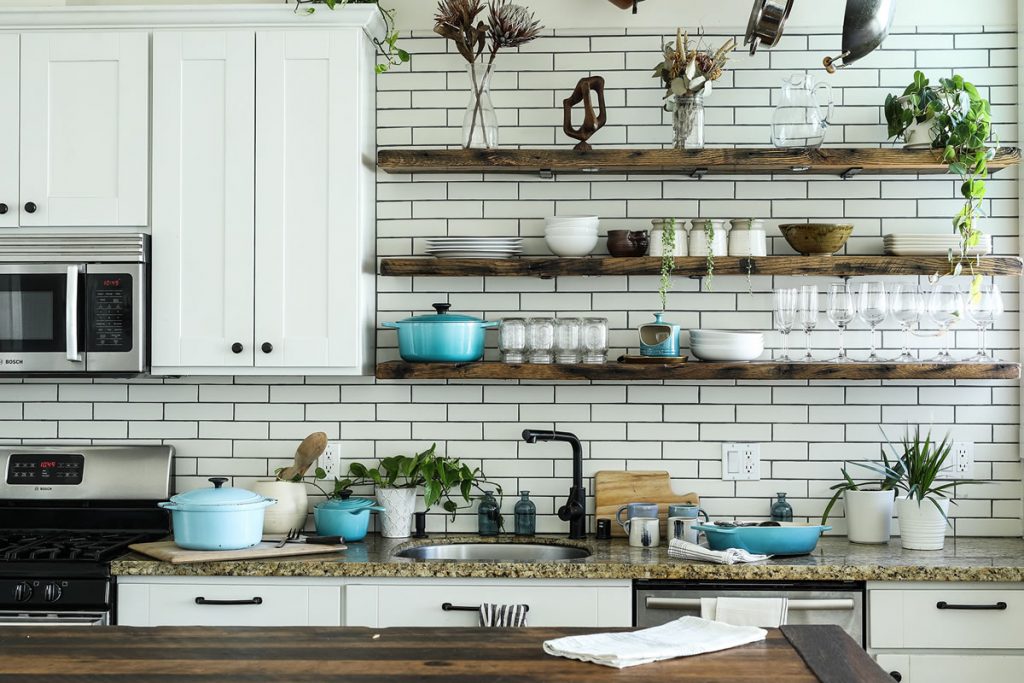 The tiles over the countertops are arranged in a way that elongates the counter space accented with dark grouting. Adding shelving on top of the subway tile not only gives you extra storage but in this case the wood shelving ties in with the island bringing in some old-world charm.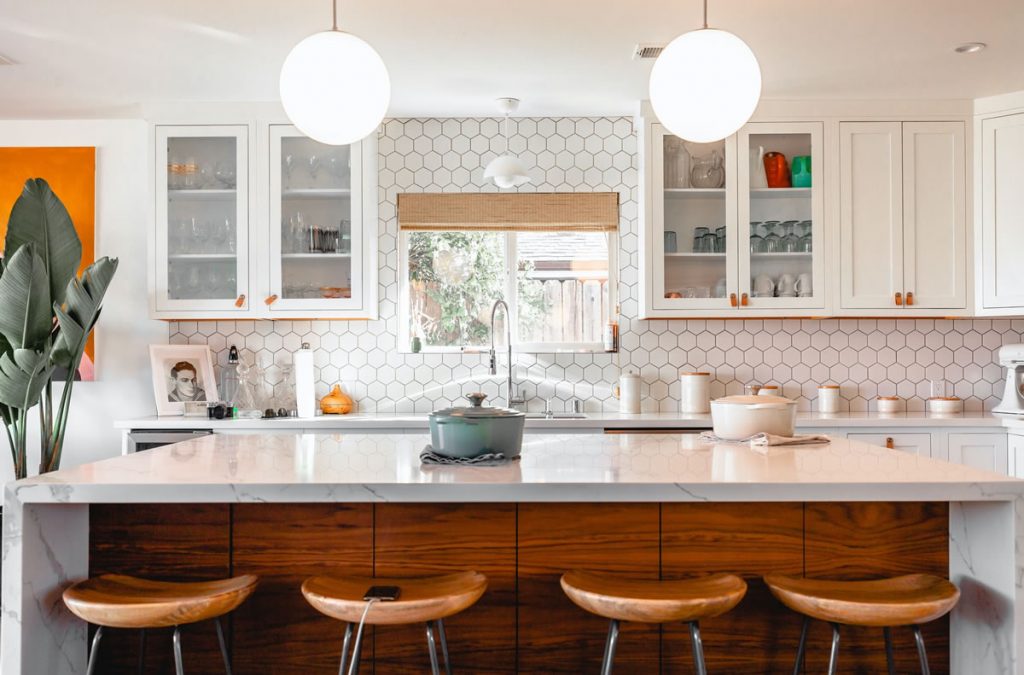 Transform a white wall into a dynamic feature. A unique hexagon backsplash is a great way to bring out simple white cupboards. The tiles accented with grey grout blends in beautifully with the white and quartz island counter.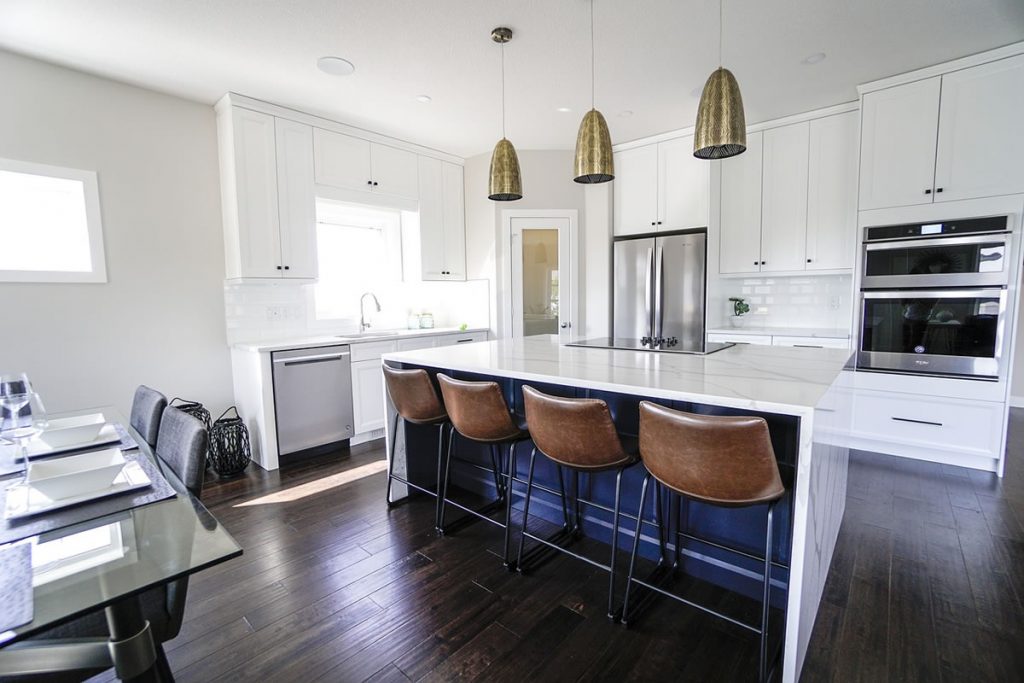 Sometimes a simple white subway tile is just the right kind of look when other elements of the kitchen are the more dominant feature. In this case the blue island, tan leather bar stools and gold pendant lighting, are really the stand-out pieces in this modern kitchen. Keeping the backsplash simple let's the eye take in these features.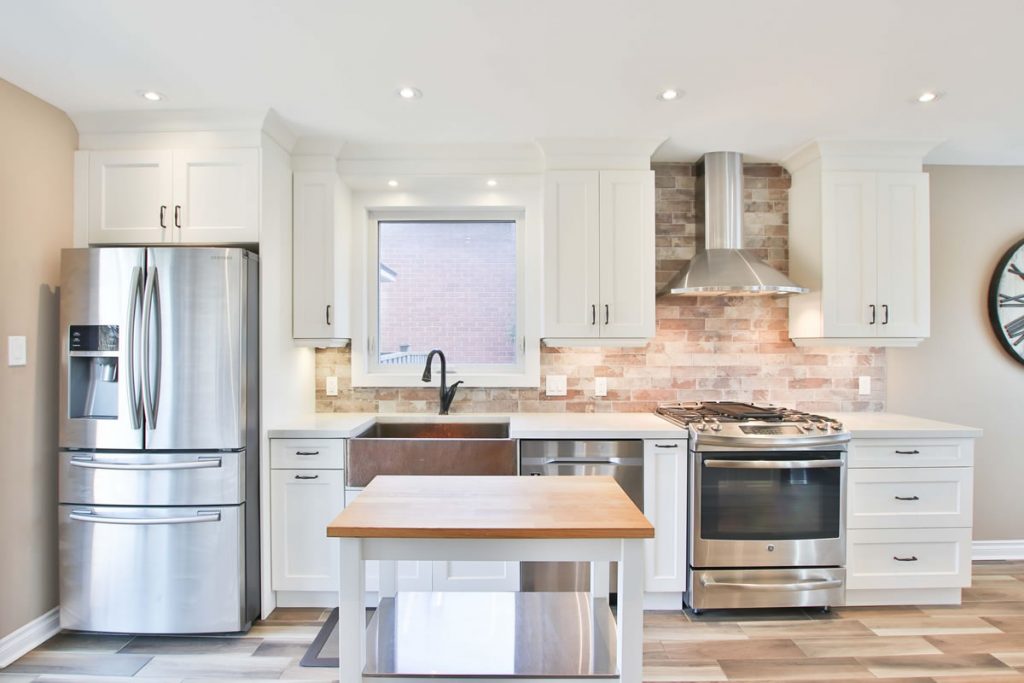 Combining the warm tones of the farmhouse sink, the wood top island, and the warm colors of the laminate floor make this backsplash a beautiful addition to this pretty white kitchen. All of the warm tones of the backsplash tie all the elements together.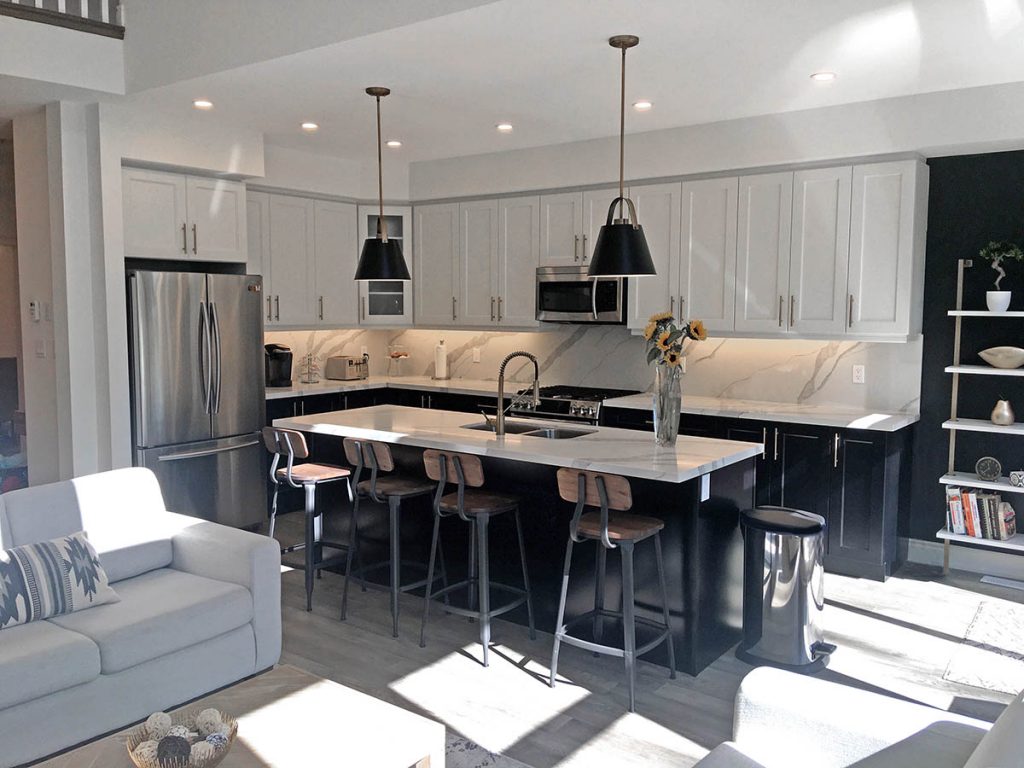 White upper cabinets and black lower cabinets give this kitchen a stunning elegant feel. The backsplash is made from the same Quartz as the gorgeous countertops. Black and gold pendant lights tie everything together beautifully.
More inspiration from our White Kitchen Pinterest board: