Home Decor & Home Improvement Guest Post Opportunities
Would you like to write for us? If you are looking for a DA53+ Home Decor Blog where you can submit a guest post, then this post is going to help you with information you need to submit your blog post ideas to write for us. Thank you so much for showing interest in contributing to our blog. We are accepting submissions from good writers who can provide engaging, well written content for this growing home decor blog.
To write for us you can simply submit your guest post ideas or draft by email: [email protected]
Our readers will be able to discover new information through a wide range of topics. Additionally, as a writer, you'll be able to expose your work to thousands of readers each month. As part of our social media initiatives, we will help you share your work with more people. And you will get SEO benefits on your blog too.
Submissions from all writers are considered, but we give preference to those who have experience writing about home decor. Guest posts are frequently requested, so if you are interested in having your content published, we strongly recommend following the specific guidelines before sending your content. Your content will not be accepted if you do not follow our guidelines.
Who Can Write for Our Home Decor & Home Improvement Blog?
This blog covers topics related to Home Decor & Home Improvement, as you can see. Anyone with experience in this niche is eligible to guest post. Please note that we will still consider contributions from new writers. Please follow our guidelines when submitting.
Currently, we do not pay for guest posts. Competitor sites are welcome.
Why Should You Write for Us?
Our home decor blog is growing. Moreover, we want to reach a wide range of visitors by writing a SEO-friendly blog that provides great information to our readers.
Many monthly traffic is growing and the site has a DA44+ authority rating. Thus, we aim to provide well-written and informative content to our readers. Our team spends a lot of time and effort making sure that the information on our website is well researched and relevant to our users.
A guest post is also a great way to grow your audience and promote your work, as you are aware. Through authoritative backlinks, it also helps improve the SEO of your website.
It does not matter whether you are a small blogger or a large company looking ahead to grow your business to the next level. Guest post is one of the best ways to do so.
Also, spending time by creating good quality content will not just help us, but it will also help your website too. However, to further clarify, let us share some of the benefits of guest posting.
Get Quality Traffic and Exposure an Audience Interested in Home Decor and Home Improvement 
For online businesses, traffic is essential. Businesses struggle to survive if traffic stops. As a result, it is important for your blog to receive traffic on a regular basis. This is where the guest posting can help you a lot by driving a lot of traffic to your website or business.
The key to driving traffic to your website is to create top-quality content. Traffic to your blog will automatically increase if the content is great. You will not just get traffic, but you will get quality traffic. Plus, it helps you to reach your target audience.
Improve Search Result Rankings and Domain Authority for Your Home Decor Blog
In addition to helping you increase search engine authority for your domain name through backlinks, guest posting has other great benefits. Backlinks from popular blogs will boost your SEO significantly.
Moreover, it also helps in making your content exposed to the search engines, and so it will index much faster. As well as you can use guest posting to boom your search engine rankings.
Build Your Online Influence and helps you to Expand your Personal Network in Home Improvement Niche
With guest blogging, you can also get your name out there among some of the top bloggers in your niche. Your name and well written content will start to be seen on different websites, and people will start to recognize you and respect your work.
The fact that you are recognized by so many prominent brands makes you more familiar to your audience and other website owners. You will be open to more opportunities as a result.
It helps you Increase your Social Media Followers
You can also gain a lot of followers and subscribers through this method in addition to getting traffic to your website. It is very likely that people will follow you on your social media numbers if they read a guest post on your social media profiles. It is a great opportunity to build a tiny fan base even if only 5% of people find out about you through your blog.
Types of Content Accepted for Home Decor Write for Us Submission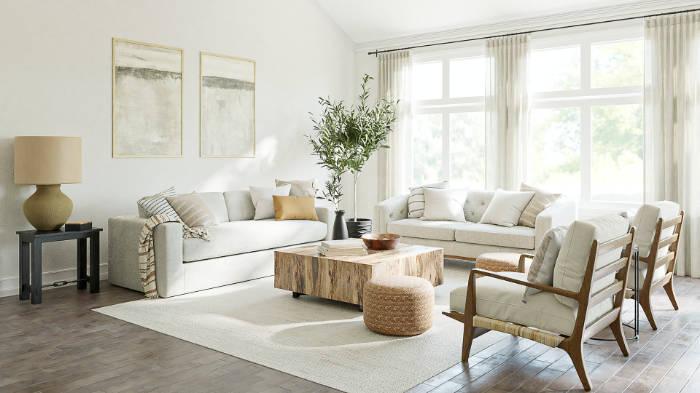 Unique content is only accepted that hasn't been published anywhere else.
Please ensure that you do not send us any spun articles or articles with copied content. Your content will be rejected if you do so. Please make sure your content is plagiarism-free by checking it with Prepostseo before submitting.
You can send us your guest post pitches only. Or you can pitch your guest post draft. The process much faster with a guest post draft. Then we can quickly decide if we are publishing your content. We will notify you within 3 days whether it is accepted or not.
Topic Suggestions for You Guest Post
Creating quality content is a major part of what we do. Hence, we are very picky about what we are going to publish on our website.
Also, we do allow you to cover various types of topics for your guest post opportunity. However, here are some of the suggestions from us:
Home Decor Ideas to try
Product Reviews and Comparison
How-to or Tips & Tricks
News about a Product Release
These are only a few topic suggestions from us and how you can apply them in your guest posts. Also, we would recommend you to check out our posts on this website. So you can get a clear idea about what types of contents we do publish.
Guest Post Guidelines
We only accept guest posts on topics that are relevant to the niche of our website. We don't publish content about anything other than home decoration or home improvement. Also, the main goal of the guest post should provide information to the audience. You should not self promote yourself or your product.
The article should be about 800+ words in length, and you are free to write up to 2000 words. The article should also be well researched and should offer unique value to our visitors. Your topic should be covered well. Also, if you are taking a certain part from any website, then you should mention the source of it.
Images and videos are important for any article. It helps to grab users' attention. Hence, you are required to provide at least 1 relevant image with your website along with your content. You can also send us an original image captured by you or mention the source of the image from where it was originally published. Any image that are submitted must be not violate any copyright regulations. In the case of a product review, you must only include images that have been sourced from the official product website.
When it comes to links, we do allow multiple do-follow links as well as no follow links from the same post. You can provide links to your own website or a sales page for a small processing fee. Email us for details. Also, you must also include some metadata like the Meta Description and focus keyword to make the content more SEO friendly.
Finally, the article should have a conclusion. At the end of the article, you must include a small summary of your article supporting your argument. You can also mention your opinion and other facts.
Guest Post Submission Guidelines
Accepted formats: We do accept all kinds of formats where it is easier to copy the content and paste it on the site's editor on our website. You can send us a Word Document or Google Doc link. Just make sure your file is not protected. So we can copy from it easily.
Point of Submission: You can submit the content through the email or in the submission for our website. However, most of the time, our medium of communication will be emails. So you can send the articles as an attachment or a Google doc link.
Formatting the Post: Your content should have all the headings and links that can save a lot of our time when it comes to editing the post. Like, you should use lists, bullet points, and other formats to make the content easy to read. Also, you can embed the links, or them into the comments or add them in the brackets right after the linking text.

Headings and Subheadings are extremely important and help readers to easily scan the page content.

Editing Information: We do have the right to edit your article. Mostly we edit your articles for spelling errors, grammatical errors, and formats. Also, in certain cases, we might edit your headlines or body if we found them to be inappropriate and not fit for our audience.
Self-Promo: You are also allowed to submit an author bio along with your guest post contains your introduction and link to your website, social media profiles, or any services you offer.
How to submit an article to us?
At first, you can send us your guest posting pitch, and then you can decide to send the content. Or you can simply send the content along with your pitch. If your content follows the guidelines, there is a high chance that your content will get published.
To write for us you can simply submit your guest post ideas or draft by email: [email protected]
Final Words
So that was all for our guest posting guidelines. Also, you should know that we might not be able to accept your guest post.
We will review your content within 3 days. We simply notify you by email. We do not provide feedback about your Home Decor write for us submissions. In some cases we might request that you make minor edits in order to get the submission accepted.