Let's talk about furniture… yes! Although for many people it may sound like a boring or unfocused topic at first, the most obvious reality is that it can be an interesting, complex home interior topic, and more relevant than anyone might think.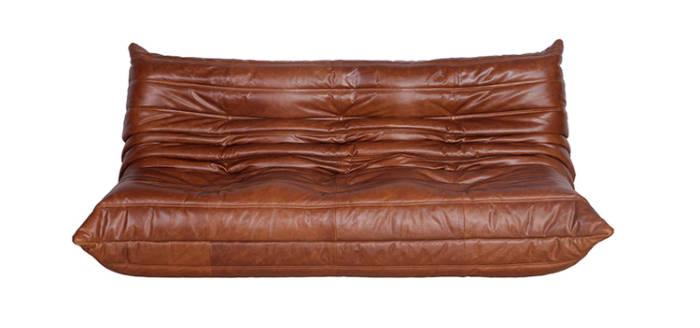 When we think, for example, of the importance that some designs have had, such as the Togo sofa, which over time not only became one of the best-selling and most requested sofas in history, but also a very popular and iconic product among interior designers and users in general, we can begin to understand why making a correct selection of furniture can be the key between a boring layout and one that's really appealing, memorable, and even with a lot of art and a high sense of aesthetics.
The legacy and relevance of modernism have been on the table for a long time, especially the so-called "Mid-Century Modern", which covers some decades in the middle of the last century. During those years, some of the most acclaimed pieces of furniture came into the market; products that would soon become symbols of the transformation that the world was undergoing in many of its areas.
Why They Became Iconic Designs?
People wanted to adapt the spaces in which they spent their daily lives to something much more like their lifestyle and, in that regard, furniture was one of the priorities. Practicality, high functionality, resistant and durable materials, and an aesthetic sense based on simplicity and minimalism led the way towards a wide catalog of pieces that would even break paradigms, archetypes, and styles within the world of furniture design.
The Flag Halyard Chair by Hans Wegner, the Bellini sofa by Mario Bellini, the Egg Chair by Arne Jacobsen, the Tulip tables by Eero Saarinen, the Barcelona chair by Lilly Reich y Ludwig Mies van der Rohe, and even some pieces outside the "furniture" category, such as the Arco lamp by the Castiglioni brothers became essential icons that set standards for their originality, innovation, and aesthetics in line with the most up-to-date trends and preferences for a home interior.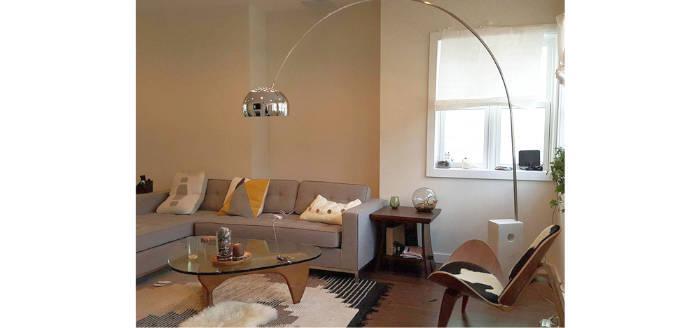 It was more and more common to find this type of product in homes, office buildings, and even waiting rooms, not only because people requested them more frequently, but also because professional interior designers increasingly recognized their value and the vast possibilities they offer.
The Cornerstone Of Your Home Interior Decor
Let's take a moment to admire the Shell chair by Hans Wegner… beautiful, isn't it? And if that's not enough, it looks amazing from almost any angle, and you can integrate it into almost any modern environment with the confidence that it will add visual and functional value.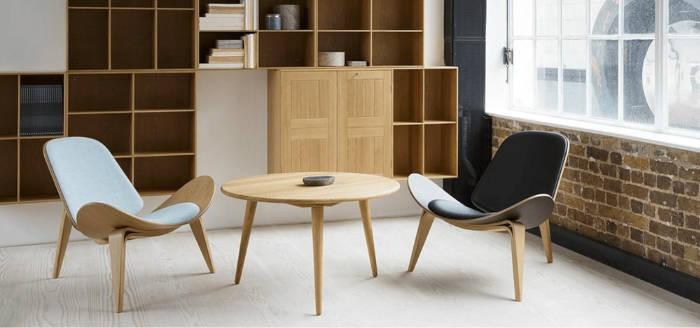 This original creation with an authentic spirit is one of the many pieces that are part of this great Dane's collection and, without a doubt, one of his most famous products. However, you should know that, in fact, it was a design ahead of its time. Its launch dates back to 1963, but its creation process began in 1948 when Wegner began to experiment with laminated wood, a material that would allow him to deliver never seen before designs.
However, although the piece was well received by specialized critics during its launch, the truth is that it wasn't exactly a sales phenomenon. Consumers, in general, weren't very familiar with this type of bold aesthetic and weren't entirely sure how it would work in their spaces, both in an aesthetic and functional sense.
Despite that initial disparagement, several decades later the chair was "revived" by the Carl Hansen & Son furniture company in 1997, this time with very different results. Today, it's common to find its presence in all kinds of modern decors, and it's one of the best-selling models in any modern furniture store. A conclusive proof that, when something is destined to succeed in a big way, it will do it regardless of any inconvenience, huh?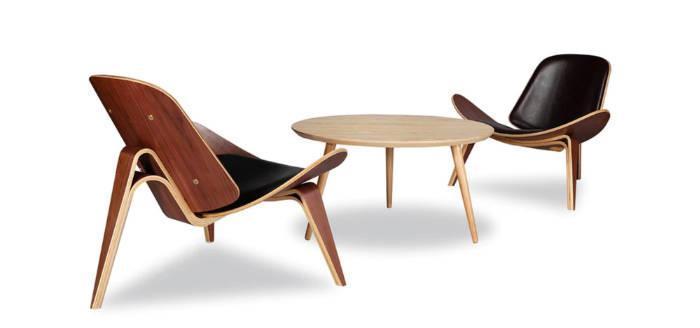 Iconic Pieces Have a Lot To Give You!
Recognizing the indisputable value of iconic furniture is essential to generate successful home interior or office layouts, which not only adapt correctly to the users' lifestyle but also reflect their personality and tastes through their colors, shapes, and materials. The possibilities are almost endless when you begin to discover the huge collection of legendary pieces that the great geniuses of the last century bequeathed to us, many of which even inspired some of the most current designs you can find.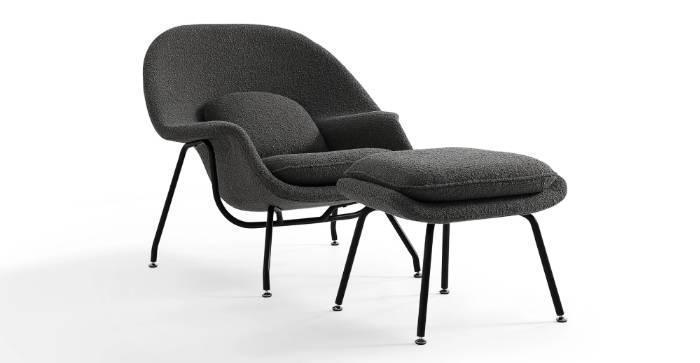 High-quality pieces of furniture can mean many things: part of the family heirloom, a meaningful gift, an award for personal effort, companions in life, and gain sentimental value over the years, as many of them can even appear in photographs of memorable moments with family and friends. Never underestimate the power and value of this type of piece and when your big moment comes to select the ones that will become part of your life and your spaces, always remember: they are the life of the party!
Also check out Mid Century Modern Living Room Ideas and 12 Mid Century Modern Accent Chairs