If you've ever been lucky enough to live on a beach, then you know how special it is. The feeling of being totally relaxed, knowing that the only people you have to worry about are you and the waves. Finding the right coastal home decor is going to make you love your little haven even more when you kick back and forget all your troubles. In order to get that awesome feeling, we put together some tips on how to decorate your coastal home to get it looking just the way you want it. Let's dig in…
Coastal Home Decor Ideas For Your Living Room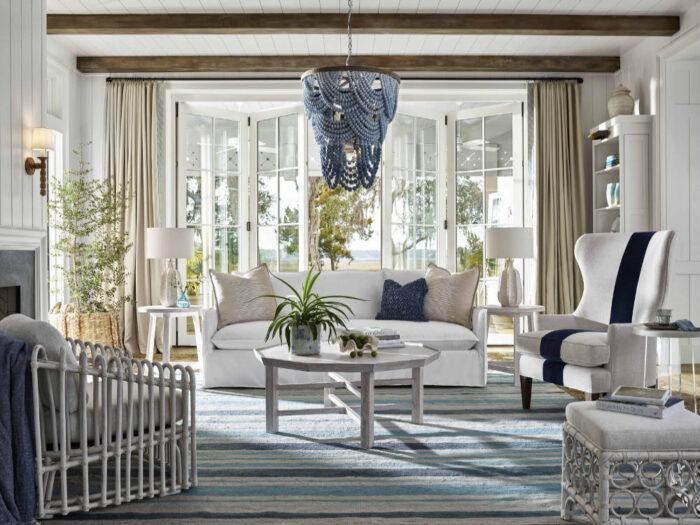 By selecting a coastal beach house living room style, you will immediately bring the laid-back, casual vibe of the beach to your most used room. Whether you are entertaining relaxing with the family or just enjoying a lazy afternoon, having a beachy theme in your living area will definitely make it more relaxed.
The big decision you need to make upfront is choosing the overall style or feel or your coastal living room. Do you prefer a very relaxed Bohemian feel or a more elegant chic coastal or perhaps a sophisticated and formal decor. Maybe it's somewhere in between. They all work, it's just a matter of preference.
Bohemian Coastal Beach Decor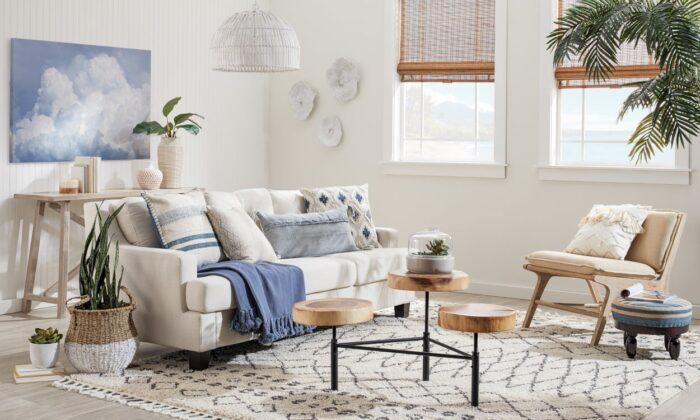 The lightness and seaside style of a coastal living room is commonly achieved with primarily white or very light wall and muted beige and blue accent colors that provide a foundation for a comfortable, relaxed decorating scheme.
Coastal decorated homes are all about seaside vibes. With modern coastal beach decor you don't have to have anchors a sea shells all over the room. It's about capturing the essence as relaxed nature of coastal living.
Add accent colors with the dazzling blues of the ocean on accent pillows. Adding some colorful artwork on the walls is a great way to complete this coastal-style look.
You can easily achieve a Boho Coastal Home Decor by adding natural elements like a wicker basket, natural wood table, a woven rug, some rattan elements and some greenery to top it off. Other woven accents, like a natural woven fabric pillows or macramé wall hanging, help to inspire thought of sandy getaways.
Coastal Chic


Light color palettes with earthy tones with accents of color, along with textured fabrics are all key elements in achieving depth and feel to coastal home decor. The room in the photo above is heavily influenced by the Benjamin Moore (Cool Breeze CSP-665) paint color choice. The limited and very light color pallet along with white colored natural elements create this beautiful chic look.
Beach House Living Room Furniture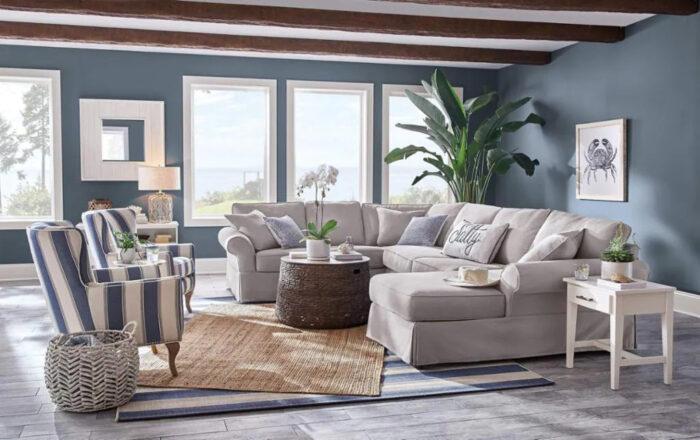 Coastal home are usually surrounded by the sea or ocean, making them wonderful living spaces. The views alone can be breathtaking so if you have a spectacular view be sure to feature it in your room layout. When selecting furniture for your space, make sure that it complements the coast style you are planning for.
Consider natural wooden and rattan chairs, woven fabrics for a bohemian feel. You can also layer fabrics in your coastal look, such as a light sand shade over a darker one; this way, you get the best of both worlds. A beautiful gallery wall can add the coastal elements to the room. Always pay attention to balance in the overall design.
Accent Pieces
For a truly unique accent piece, consider hanging an anchor from your ceiling light, letting it pull the eye down to the sandy shore. Or, choose coastal interiors with a long iron rod running through the center of your ceiling light, connecting two shelves. The trick here is to use a lighter color on the rods (such as sand) while using dark accents on the shelves (such as anchor-shaped glass beads). This will create a unique and modern look, while still maintaining the coastal look.
Lighting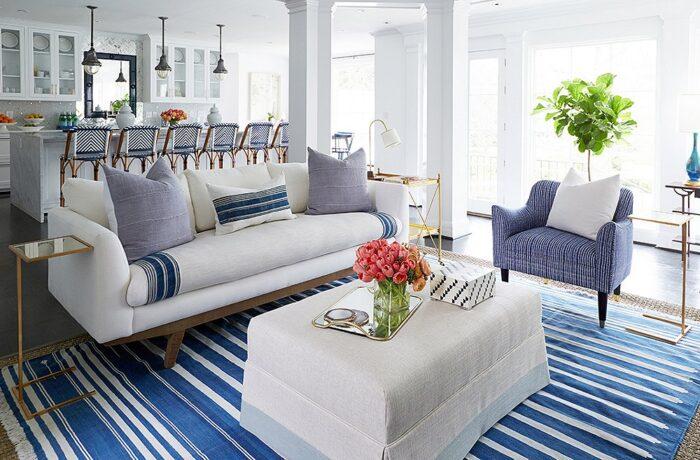 A beautifully lit living room adds to the overall effect of your coastal home decor. Consider recessed lighting, which is great for accent pieces and such. If you want your coastal interiors to really stand out, however, go with pendant lights. These will allow you to get a brighter ambient light without overwhelming the space, which is important when designing a beach house.
Beach Home Color Pallette
For the best effect, you'll want to choose neutral colors for your coastal beach home decor. However, if you're going for a brighter beach house look, then you can add a touch of bright, sunny yellow or orange to the walls. The great thing about mixing colors is that it's easy. Just remember to stay on track with your color palette when choosing accessories.
Accessories
You don't have to break the bank when looking for accessories for your beach house interiors. A few key pieces that you really need are wall decor, pillows, picture frames and a rug. The colors of both the rug and the towel should match the color palette of the room, which is typically a soft, neutral tone. This is the perfect combination for a cohesive coastal style.
Incorporate detailed accents like striped or natural fiber rugs, blue and white-hued accent cushions, grasscloth covered boxes,  natural wood or woven photo frames. There are lots of things you can find that will add a coastal feel without being literal with anchors and seashells.
Check out these Beautiful Coastal Kitchens
Dining Room
Beach house dining rooms are similar to farmhouse style living rooms in many ways. For one thing, the colours used are almost always the same hue mix. However, the style of furniture often lends itself towards the more formal end of the colour palette.
In order to keep from creating an overwhelming coastal look, keep things simple, especially in the dining room. A simple, solid wood table with a few chairs will do just fine, as will a rustic tablecloth and some wooden accents.
https://www.homedepot.com/collection/living-room/classically-coastal-living-room/id-
You may also like Your Dream Decor Realized in 7 Easy Steps.