We all understand what synthetic / artificial turf is for – to make your yard look aesthetically pleasing, for dog runs and potty training; for putting greens; and of course for covering the ground when growing natural grass isn't possible. But did you know that you can use synthetic or faux grass to decorate other areas of your house as well?
Yes, you may utilize synthetic grass in a variety of imaginative ways throughout your home. They aren't simply for covering the ground; there are a variety of situations where fake grass can be used instead of regular materials. You can always use leftover samples or cuts from your landscaping job, or you can always order more!
#1 Make Balcony Your Favorite Space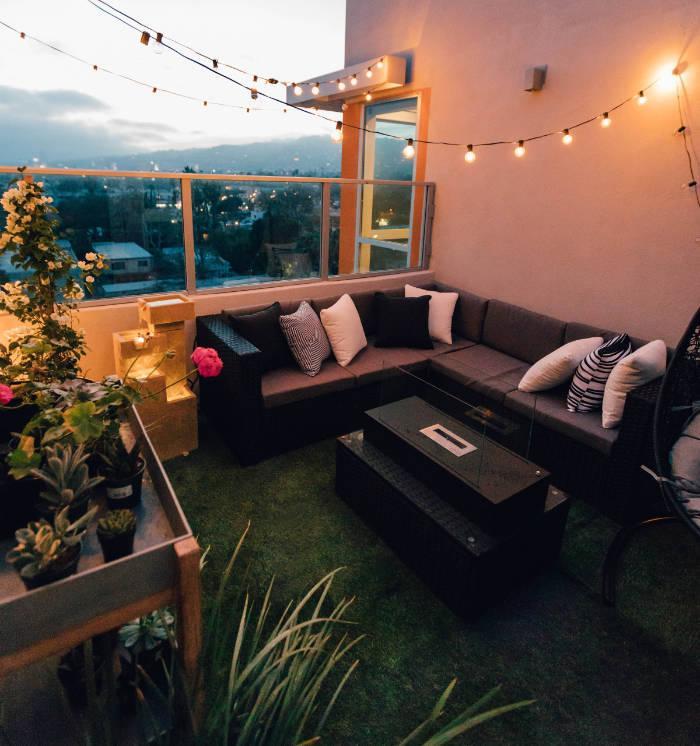 An urban terrace can be transformed into a garden with lush potted plants and the illusion of grass. Synthetic grass can be an excellent alternative for balconies and rooftop gardens where growing and maintaining a living ground cover would be impractical. An artificial turf mat put beneath the table appears smooth and pleasant for bare feet in this setting.
Consider the difficulty of trimming living grass on this tight balcony. Artificial turf, on the other hand, takes no upkeep and lends a relaxed vibe to this urban vantage point.
#2 Decorate Your Walls With Artificial Grass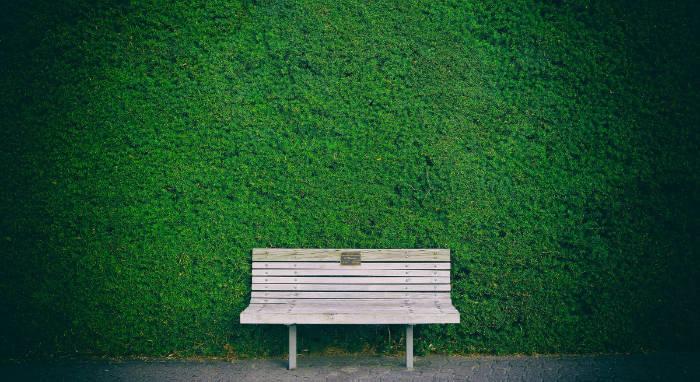 Artificial grass can be used as a wall covering either outdoors as part of your patio or deck or indoors to create a gorgeous backdrop. Artificial grass wallpaper may be a wonderful design accent, whether used as a backdrop for images or to cover a whole wall surface. Make your artificial grass wall coverings even more creative by treating them like wainscoting and only covering the upper or lower portion of the wall.
Do you know the best wall to decorate with artificial grass? The wall behind the stairs. When comparing the two floors, it conveys a change in the atmosphere while also giving you a preview of what to expect. It can be patched up with plants to create the illusion of a vertical garden.
#3 Grass Your Front Door Up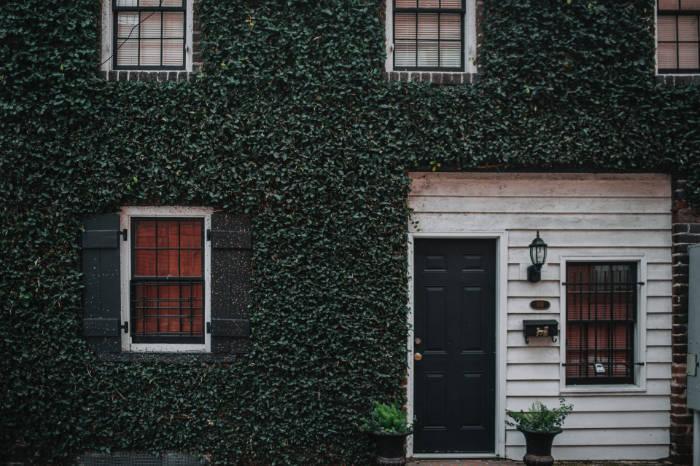 It is often not possible to add something unique to your front door entry. I recently assisted someone in this situation, utilizing artificial grass, artificial boxwood, and other materials! I must say that I was pleasantly surprised by the variety of looks that may be created with something that has not always been popular (at least not with me!).
Changing the front door entry area can significantly improve the curb appeal of your property. It may give your house a new style, make your entrance more inviting, and even increase the value of your house. Here are a few options for introducing synthetic grass to your entry for a modern updated look that is easy to maintain, whether you have a modest cottage, a history-built home, or a new home in a newly established property development.
Front door wall using faux foliage
Front door house numbers made out of synthetic grass
Design front door entry using artificial grass
#4 Design a Play Area for Kids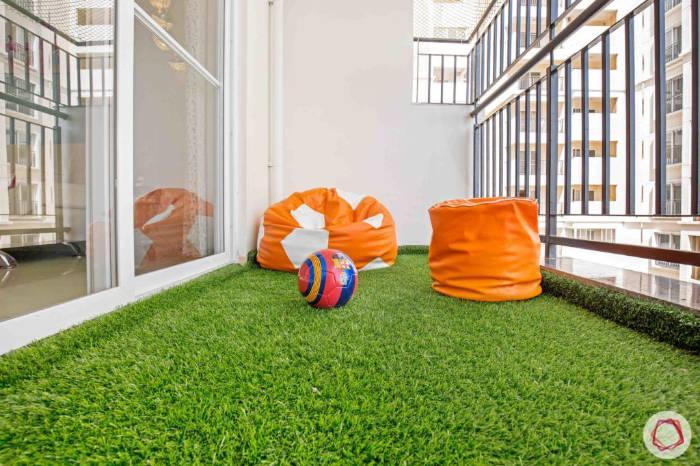 Whether you're a parent worried about your kid's safety and ability to play outside, or you run an in-home childcare facility, making these spaces as safe and comfortable as possible is a vital element of maintaining the overall safety of the children in your house.
Faux or synthetic turf is well-known for its resistance to high pressure and hard conditions. It is also gentle on children, making it an excellent choice for your child's play area. It is safe, and your children will like playing on it because it provides them with a huge area to go around on.
#5 Use a Grass Curtain to Increase the Aesthetic Appeal of the House
Can you believe that artificial turf might help you keep your privacy? Feels unreal? Well, then start believing because it is in fact true. You can keep inquisitive neighbors at bay by installing a synthetic grass curtain on one side of your open balcony. This way you can relax in peace without fear of someone peering through the cracks.
And it is not just that. The overall aesthetic appeal of the balcony and in turn the house improves considerably with a grass curtain. The fact that it is not very common will only impress any guests that come to your house. You also can use this green canvas to further decorate the balcony. Amazing, right?
#6 Add a Little Bit of Green in Your Bathroom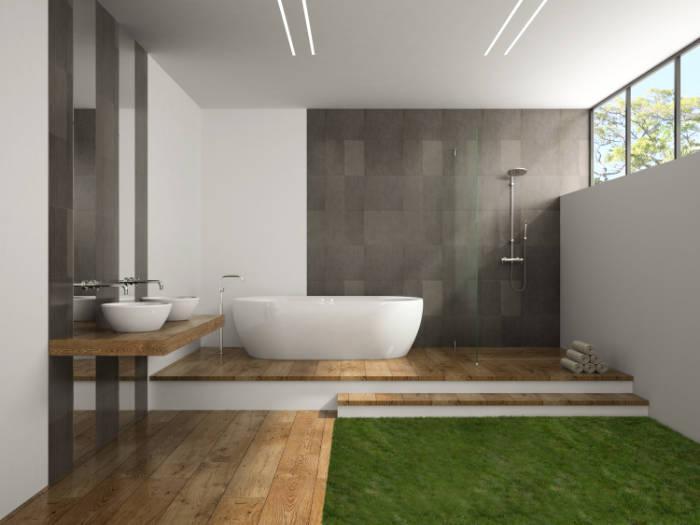 This may appear amusing, but it is a fantastic concept for all the environmentalists out there. Artificial turf can provide a pop of green to an all-white bathroom. This low-maintenance decorative wall idea is fresh, innovative, and just appropriate!
It not just adds to the aesthetic beauty of the bathroom but also adds a comfortable vibe to the whole space. The green color accentuates the space and makes the room look bigger and comfier.
#7 Foyer it Up With Some Artificial Green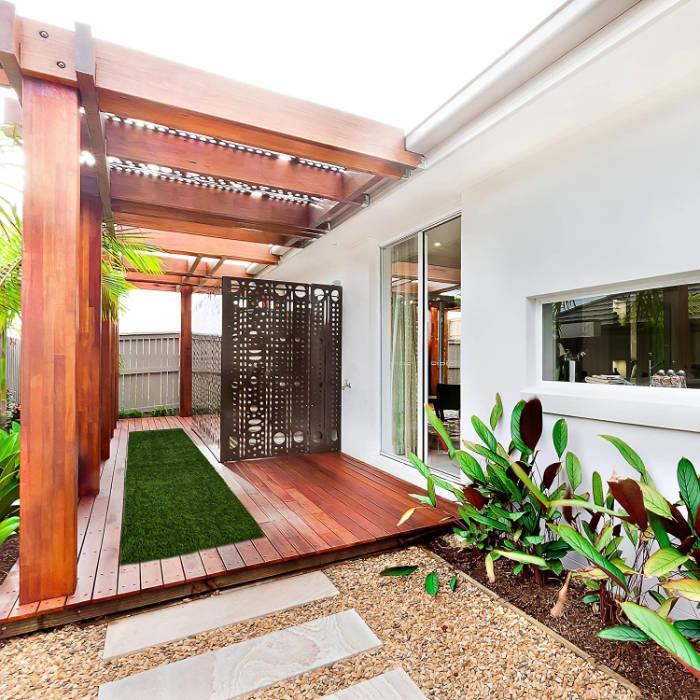 The entryway, an unexpected yet popular location for artificial turf, can sport this trend in elegance. Add a little bit to the floor or experiment with the wall. If a full wall appears to be too much to handle, experiment with patterns. As soon as you step inside, you and your visitors will feel revitalized.
Today, you can even decorate your furniture with artificial grass. And they go fantastically well if you create an overall theme of the space. So, if you have some extra space in your house, you know how you can design it with artificial grass. It is unique, creative, and innovative.
So, How Will You Use Artificial Grass to Design Your House?
Feeling inspired? So, it's time to get inventive. Artificial grass is a dream come true for any imaginative homeowner, whether it is indoors or outside, useful or simply for fun. We're confident that as soon as you finish one job, you'll want to begin the next. In case you need help with installation or inspiration for an idea, consult professional landscapers. While you may utilize artificial grass in a variety of imaginative ways on your own, you'll need professional assistance and installation for others.
---
This article is contributed by Steve who owns Lawn Kings, Inc. With over 20 years of landscaping experience and expertise, Steve and his top-notch team have completed thousands of artificial grass and green installations that come with the added bonus of saving money and water.