It can be tricky so if you need small living room ideas to decorate your room space we have some below. If you clutter the room with too many items, it can get too cramped for you to want to spend any time there. However, if you don't add enough items and décor, it may look too dull and boring.
For best results try to find a middle ground between the two extremes. The truth is that you can trick the eye to believe that the space is bigger than it seems with the use of clever designing ideas.
So here are a few ideas you can try to make your small living room space feel larger and more comfortable to relax in.
Here Are Some Wonderful Small Living Room Ideas
Make The Most Of Your Natural Light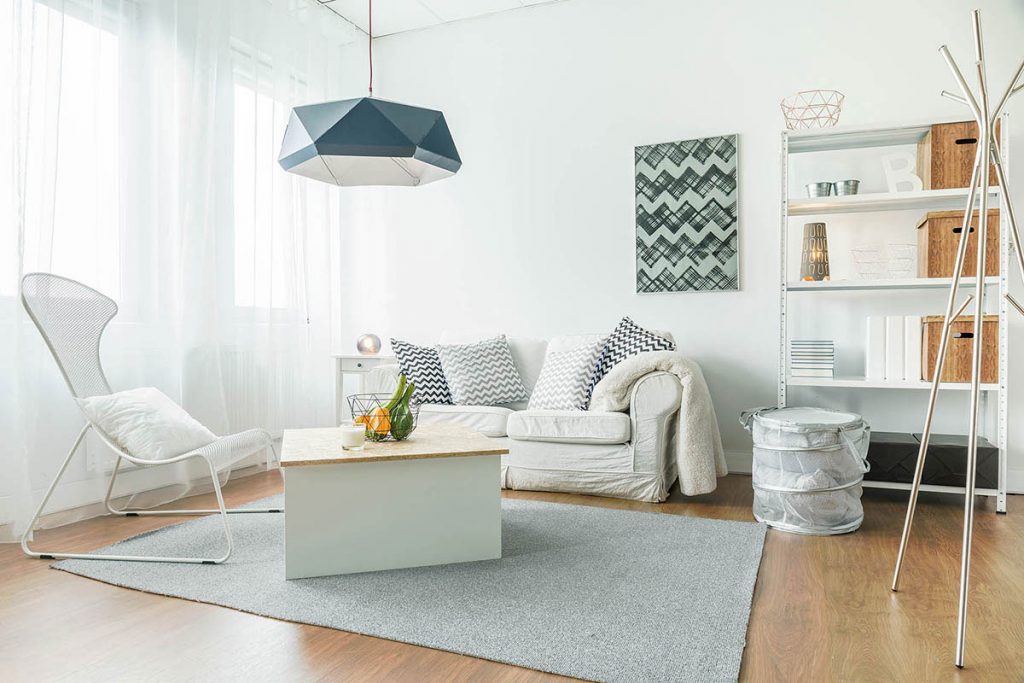 People tend to block out all the windows in their living rooms with thick dark curtains. This is a mistake; especially in the case of small living rooms. Natural light makes the space look and feel more open and airy. If you need privacy, consider adding Sheer Shades to the windows.
So if you have access to an adequate amount of natural light in your living room, don't try to block it out. Even if you don't have large windows to let the sunlight in, maximize the use of the light you do get by choosing lighter shades for your walls, furniture and décor.
Make It Cozy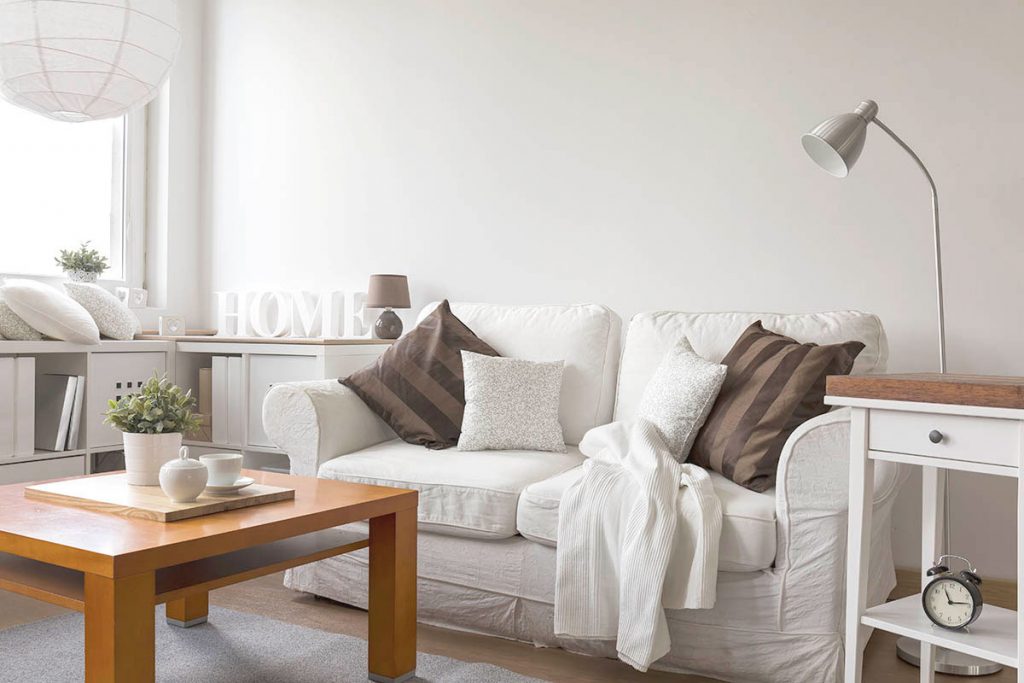 What better way to utilize the smallness of your living room space than cozying it up a little? Try to keep the seating close together and choose soft, plush rugs and cushions. The couch or other seating you pick should also compliment this theme. Adding two or three small coffee tables instead of one big one will take up a lot less space and even be more functional.
This theme would work especially well if you are designing a family room where you want to rest and spend your evenings, as this will make things functional as well as super welcoming.
Stick to a Color Palette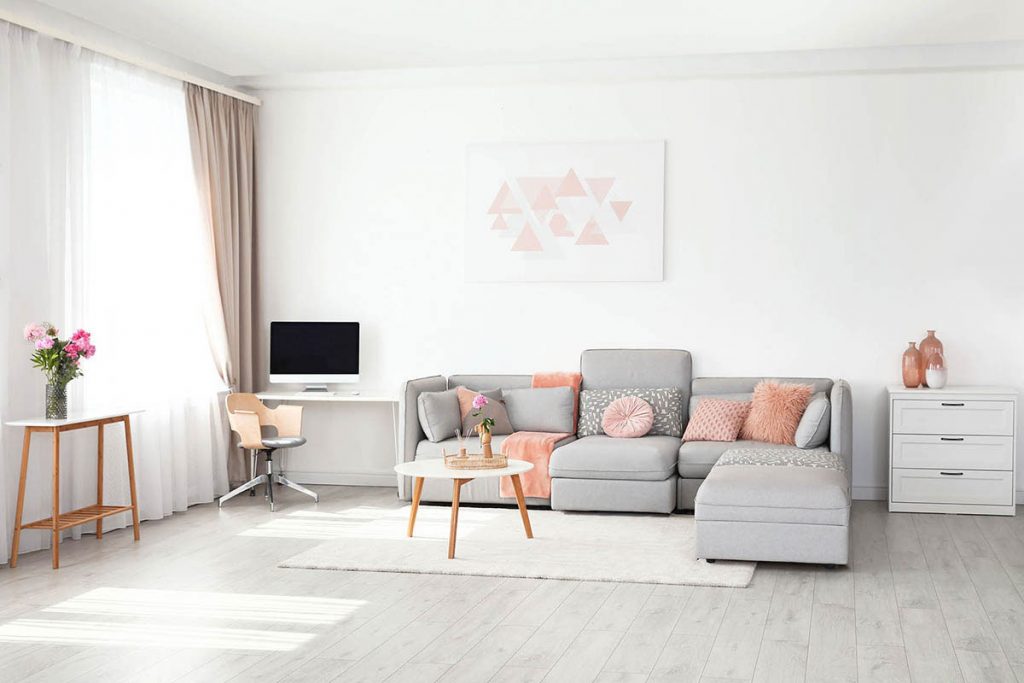 Having a small space does not mean that you shouldn't have fun with some color. Whether you want light pastels or vivid bright colors, you can try anything. However, it is important to remember that adding too many colors will make the space look tight and chaotic.
So the best way to go is to stick to a small color palette and follow it through your living rooms. You can also mix up patterns with these colors to make your living room look more welcoming.
The easiest way to achieve great results is to stick to light neutral colors on all the fixed items like walls and furniture and add color accents. If you use only one or 2 color accents they will really pop out. If you add several colors they become less noticeable.
Beautiful geometric patterns can add a wow factor to your living room. Patterns can add beautiful texture, depth, and make your room look bigger than it really is by tricking your eyes a little. You can try patterns with accents on your walls, throw pillows area rugs, curtains, and more. Just use them in moderation and it can look awesome.
Tiles, wallpaper, or other kitchen accessories, like a floor runner are elements where you can apply these geometric shapes.
Remember that the most important thing is to make sure that your living room feels relaxing. Otherwise, you won't want to spend much time in it, hence defeating the purpose of working so hard on it. So try some of our tips and make the best use of your small living room space.