When it comes to planning your dream staircase design, there are plenty of things to consider. Often, the staircase design isn't properly planned or thought about enough – but a good staircase design needs to take a few factors into consideration.
Consider the space available to you, the layout, and perhaps most importantly, the style that you wish to achieve. It's important that careful plans are made. The overall style of the staircase design, the materials, the colors, the size and number of landings will all have to be well thought out.
The following are some factors to consider when plannin your ideal staircase design.
1. | Is there adequate space available?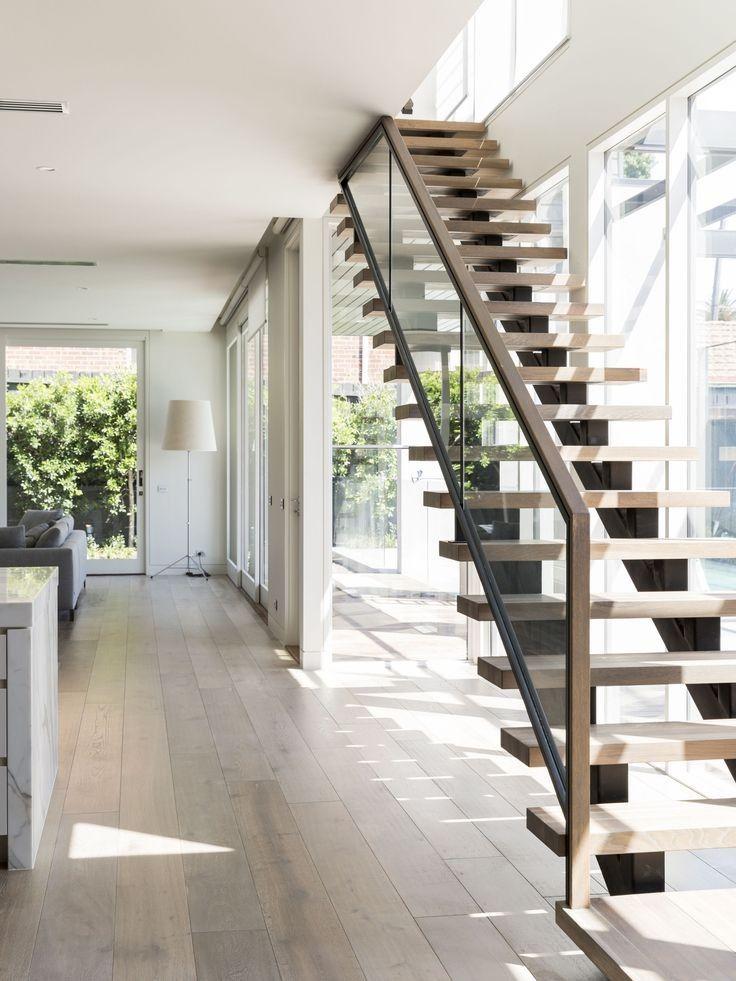 Taking your staircase size into consideration should be your first step in designing it. The options for your staircase design are greater if you have plenty of space. If space is limited then you might need to add a 90 or 180 degree turn which requires a landing either way. You may also consider a space saving staircase that will add elegance but not be the focal point.
If you choose to resell your property in the future, an elegant, modern staircase will likely increase the value of your property.
2. | What type of design do you want?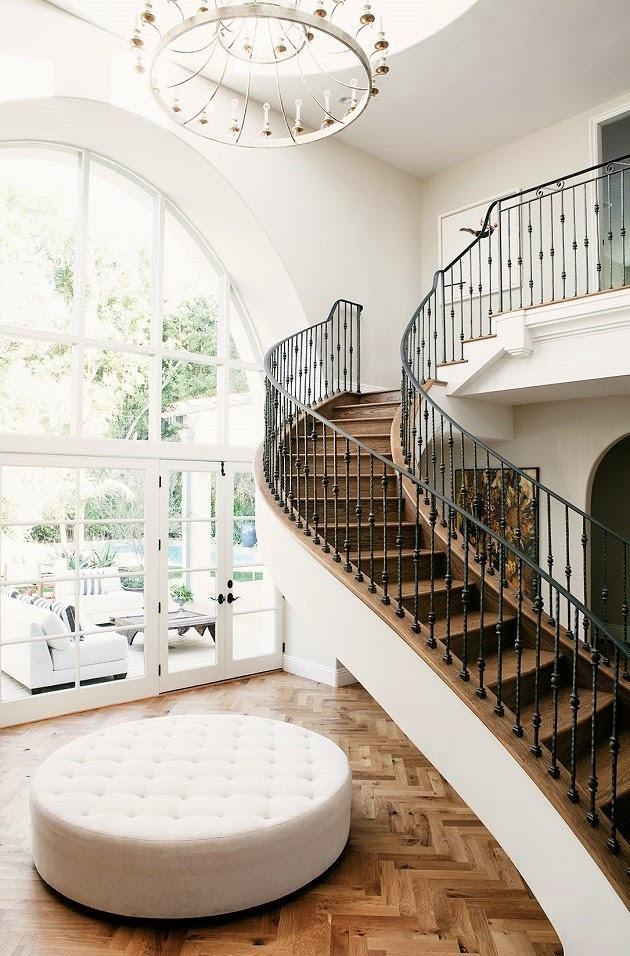 After you have determined how much space you have, you can start thinking about how you want your staircase to look. You can select among a variety of stair layouts and shapes based on accurate measurements. Various types of staircases can complement your interior, including open, spiral, and curved staircases.
The installation of custom staircases is an excellent option for home improvement. While custom steps are extremely durable, their design is perplexing because there are so many components involved.
A clear understanding of the process is crucial to ensure the best fit while saving both time and money. Initially, we consider what will fit in the space and what is allowed by the structure.
Custom steps are commonly constructed based on standards, which specify the extent of track, riser height, space between landings, space among balusters, and the size and height of the handrail, among others.
3. | What material would you like to use?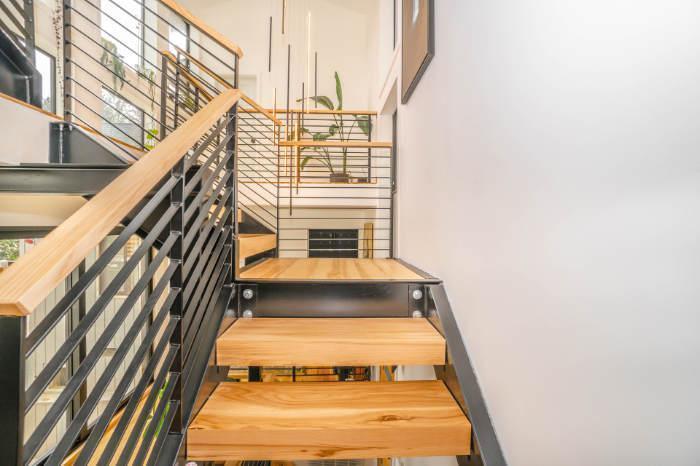 It is important to think about the kind of materials you would like to use for your staircase. The material choices are seemingly infinite. Get some inspiration for the design by looking through magazines online and searching for something like "modern staircases" on Pinterest or Instagram. Once you decide on the style you want, you can start figuring out what materials you will need.
Are you looking for something sleek and modern, or something more traditional?
Wood, for example, is a warm, versatile material that can match a variety of decor styles, including modern, rustic, and traditional.
The variety of design options provided by wood stairs includes curved steps and exposed risers, as well as turned newels and a range of handrail styles.
For a seamless transition that blends well with the rest of the room, you might use the same type of wood on your steps, or use a slightly darker wood to create a delicate contrast. Wrought iron railings are always a great choice for a classic look.
4. | What colors would be most effective?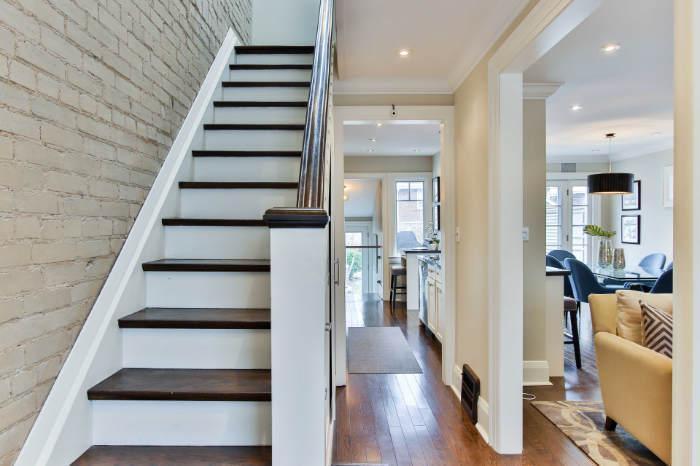 Choosing the right colors for your stairs is the same as for any other interior design project. No matter if you want them to blend right in with your decor or become a point of interest, you should choose colors that complement each other.
By choosing darker hardwood steps to create a boundary between levels, you can ease transitions between floors and create an atmosphere that isn't overbearing.
Adding carpet or a runner are good ways to add color to the mix, and with these additions, you will be able to have the most freedom in designing the room.
5. | Make sure you choose the right accessories
There are a wide variety of staircase accessories available to add chic style to it. Add a modern handrail, connectors, spindles etc.
Handrails are available in a variety of sizes and styles, including modern square designs, low profile designs for smaller rails, and slender designs for a sleeker, more minimalist appearance.
Another important aspect of the overall design is the spindles, which can make or break the entire piece, so you should make sure to take the time to consider them. Turned or shaped hardwoods are the most common spindles.
You can also choose from a selection of attractive steel spindles in a wrought iron effect. For a totally modern, chic staircase, consider glass panels instead of spindles.
6. | Continuing maintenance
Every day, your stairs endure a lot. You should consider how often everyone in your household needs to use them. Because they are constantly used, be sure to keep them clean and in good repair.
7. | Spiral staircase kits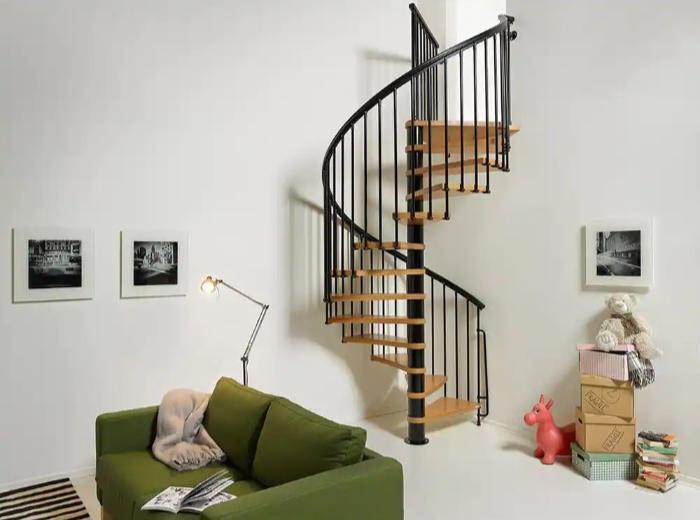 Reasonably priced spiral staircase kits can be found at stores like Home Depot or Amazon that make installation much easier. They look amazing and instantly add luxury style to any interior living space. The stair treads are usually made with wood and railings are PVC or metal. This is a great DIY solution.
8. | Create the staircase design of your dreams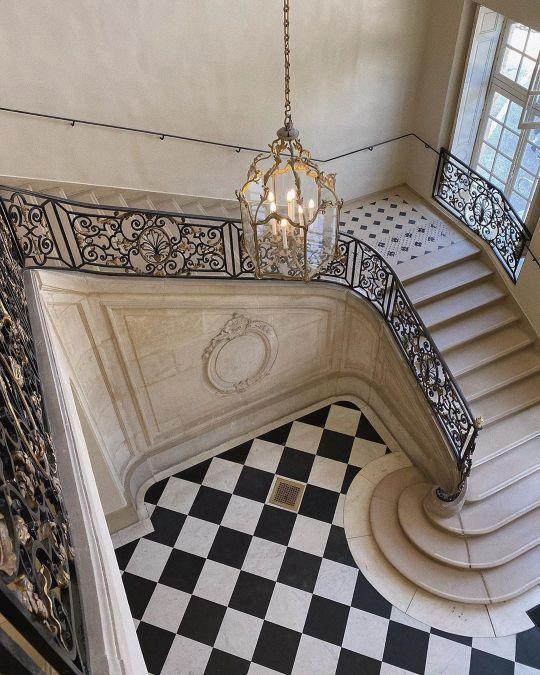 It's important to consider these points when planning your dream staircase design. It is one of the most significant features of your home.
You don't want to make any mistakes; it will be expensive if you do it wrong the first time. Beautiful modern staircases can really enhance your and have a big impact on the overall impression of your home.
It's especially important to have an impressive staircase when you try to sell your home. A lame and dated staircase design can be a real turn-off for buyers.
Also check out "How to take your home interior from bleak to chic."