Relaxing room decor can transform your home to a calm and peaceful place that you can't wait to be in.  We all need a personal sanctuary, a place to relax and get away from all the chaos the days can bring.
After dealing with the stresses of the world, you're supposed to feel comfortable and relaxed at home. In many homes, we are too cluttered, noisy, or uncomfortable to provide the tranquillity we need.
Here are some ways to use relaxing room decor to make your home more peaceful.
1. Make it a Quieter Place
Getting rid of noise is one of the best things you can do to create a zen-like environment at home. There are quieter versions of many household products you can choose from if you don't want to eliminate every sound. Choose items that produce little to no sound by consulting some Quiet Product Guides.
Many products are available that are quiet, including hairdryers, fans, keyboards, coffee grinders, and alarm clocks. Soundproofing your bedroom or home office can also be done with noise reducing curtains.
2. Consider a Neutral Color Palette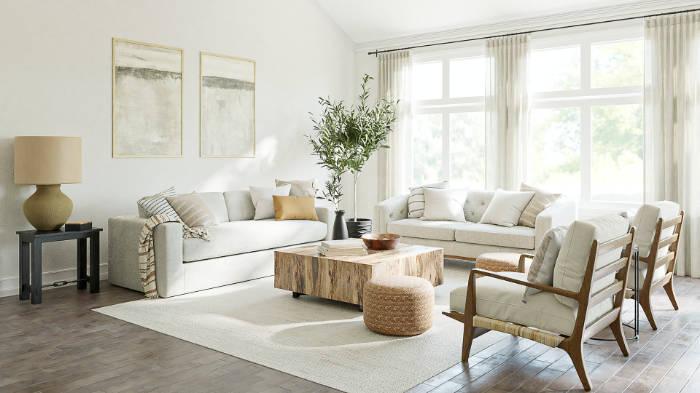 It is easier to look at muted, neutral colors than bright ones. The most tranquil, sanctuary-like spaces feature neutral colors. If you want to create a sense of calm, a stress-free and relaxing room, the color scheme is where you should start.
Decorate with white or light-toned neutrals like off-white, cream, or taupe, using lots of texture to add interest. Layer in a variety of fabrics and subtle patterns to avoid boredom when you have white walls and white furniture. Keep white from looking too sterile by adding warm colors like gold, pale tan, and soft yellow.
Here are some of our favorite neutral paint colors for a relaxing room decor…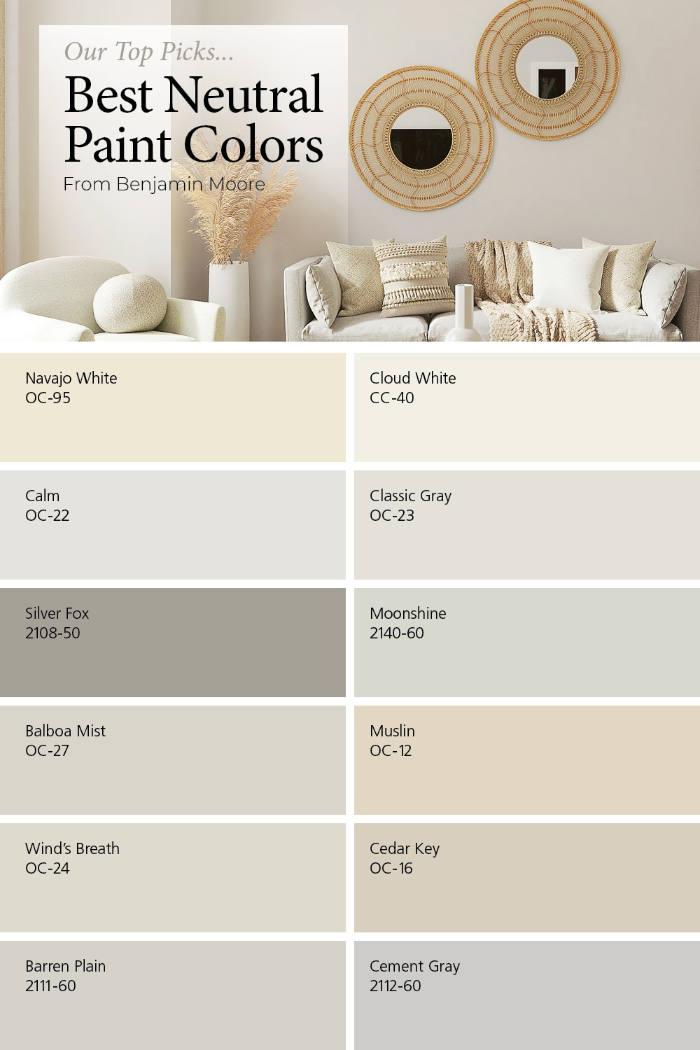 3. Add a Dash of Color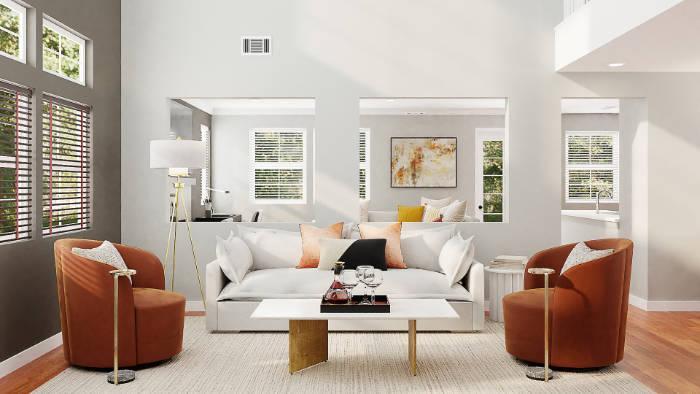 Brightly colored accessories, such as pillows or throws, will add a punch of happiness to any space. It is possible to attract the eye and focus the mind by decorating with pots of a favorite color, vibrant artwork, or a jewel-toned vase.
Creating a focal point with favorite accessories will enhance the comforting effect. You'll be able to enjoy the items every time you pass by. You might consider the mantel of a fireplace or a console table by the entrance.
4. Make Your Bedroom Comfortable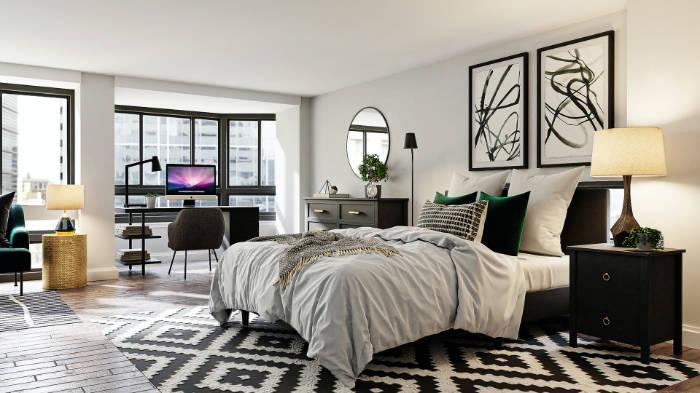 It's at night that you need peace the most. If you want a good night's rest, you should pay attention to the quality of your bedding as well as the room temperature and the amount of clutter. A soft, silky duvet and sheets that feel soft against your skin will make your bedroom conducive to sleep and rejuvenation.
Be sure to check out 11 Inspiring Modern Bedroom Design Ideas
When everyone settles down under the covers, you should also find a temperature which makes them comfortable. When your bedroom is cluttered, you won't feel relaxed. Having large piles of clothes everywhere may make you feel more frustrated than anything else because clutter is linked to anxiety and stress. Be sure to tidy up on a regular basis.
5. Create a Spa-Like Atmosphere in Your Bathroom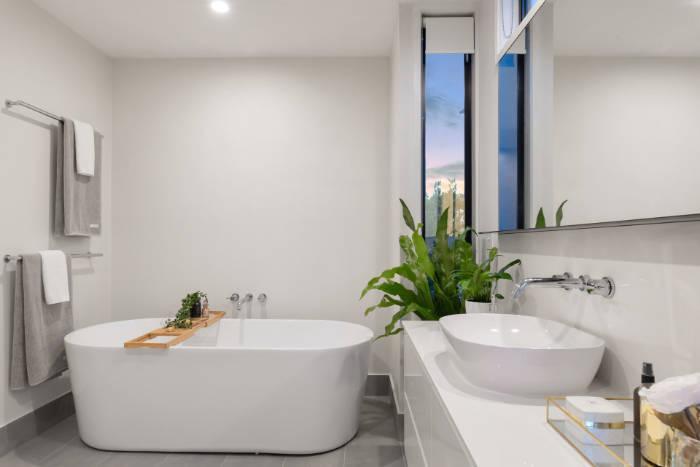 Probably the most relaxing room in your home after your bedroom is your bathroom. Early in the morning, it gives you energy, while in the evening, it takes care of the worries of the day. Depending on whether you prefer to take baths or showers, a whirlpool tub or massaging shower head will improve your bath time experience.
You can have a hotel experience right in your own home by installing stylish fixtures, luxurious bath products, and fluffy towels. Add some soothing wall décor elements and scented candles. It's hard not to relax in a tranquil setting.
6. Enhance the Appeal of the Fireplace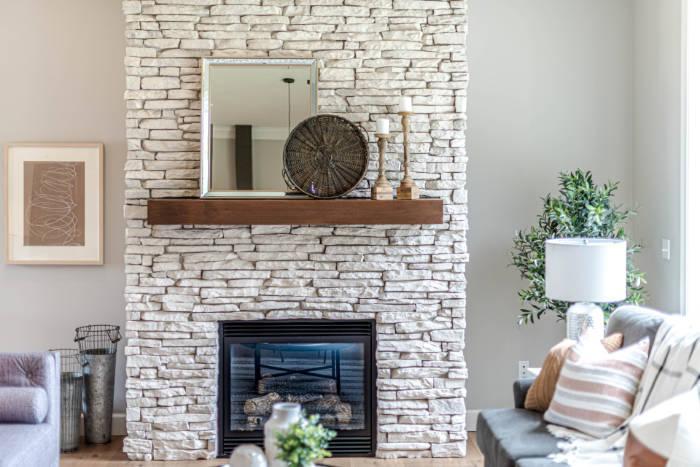 A fireplace provides a feeling of comfort and coziness even when it's not lit. Create a vignette around a fireplace with decorative accents on the walls and hearth or floor.
Decorative screens, birch branches, or an arrangement of pillar candles can brighten up the firebox when not in use. A dark, empty spot can detract from the relaxing effect of the room.
7. Relax the Mood with Candles
A relaxing room decor should have candles. Use candles liberally throughout your house to add a sense of ease to any space. If you are home all day, light candles in your kitchen and living room and leave them all day. It creates a soothing ambience.
It is a good idea to keep plenty of candles (tapers, pillars, or votives) on hand, as well as a few favorite candleholders. Just make sure you blow them out when you go to bed or when you aren't at home. Alternatively you can find beautiful battery operated flickering candles that turn on and off automatically.
8. Create Ambiance with Light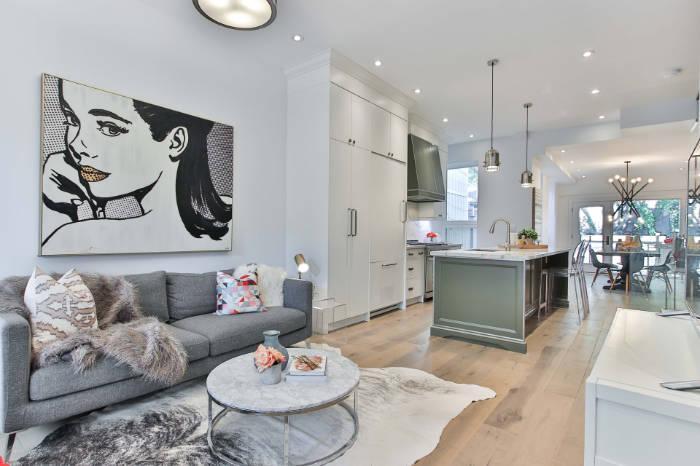 Every room should be lit with a variety of types of lighting (including natural, ambient, and task lighting). Lighting a room well is a great way to make it feel more inviting and aesthetically pleasing. To add more light to those dark areas in your home, consider adding some sconces, a floor lamp, a desk lamp, or pendant lights.
By throwing back the blinds in the daytime, you can take advantage of the natural light. Consider using bulbs that cast a gentle, warm light in the evening hours to create a lighting scheme that is as attractive as the rays of nature.
10. Add a Soothing Scent
Relaxation and a sense of well-being can be induced by a pleasant aroma. The rooms you use the most should be decorated with fresh, fragrant flowers and scented candles. If you prefer, you can run an essential oil diffuser to fill the room with your own signature scent blend. Popular favorites like eucalyptus, geranium, and chamomile provide a soothing, spa-like atmosphere to any room.
11. Invite the Outdoors In
It is amazing how a few flowers, an arrangement of branches, or even a few house plants can all add a splash of freshness to a room. Of all the relaxing room ideas you can make this one the easiest by grabbing a few branches from your backyard tree and putting them in a vase is an easy way to do so. A wide, shallow bowl filled about halfway with water, topped with blooms, is an easy, spa-inspired centerpiece.
12. Emphasize a Natural View
Smart window treatments can highlight the beauty of nature from your windows. You can create a look to suit your mood by layering treatments. If privacy is needed, shades can block out the view, or can go up to emphasize the view. Window valances ensure that the windows don't look too stark, and draperies on the sides add softness.
13. Soften the Room with Textiles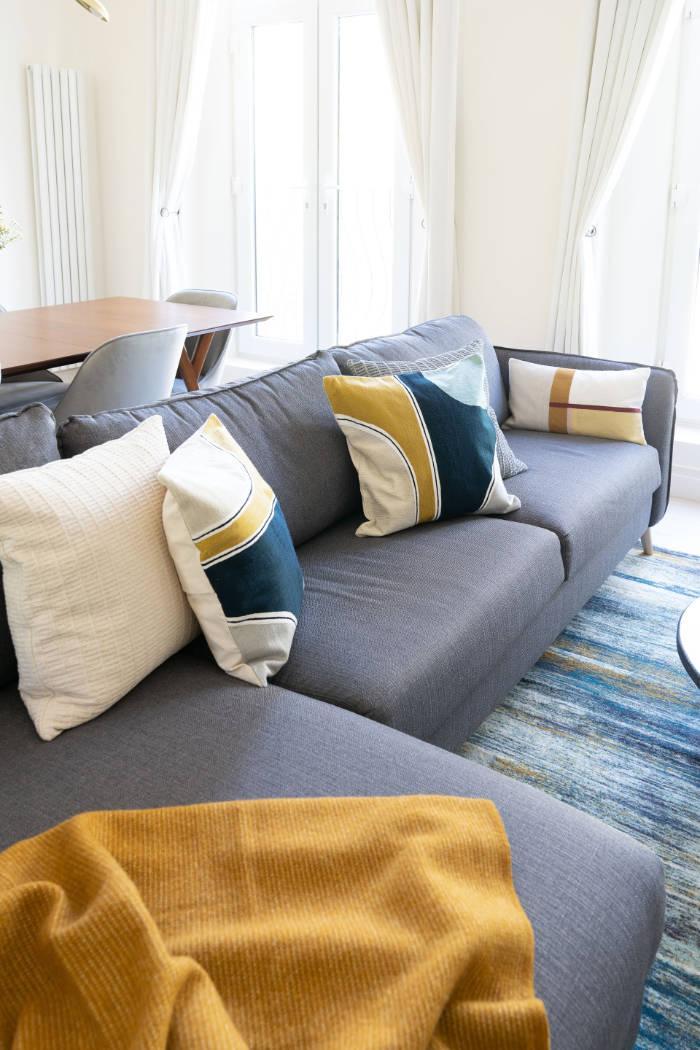 Make your decor more relaxing by adding cozy fabrics such as cable knits, velvet, and suede. There is something soothing about floor drapes, loose slipcovers, and lots of pillows.
You can switch out these accents whenever you like and they are relatively inexpensive. For pillows, choose a variety of shapes and sizes and move them around regularly.
14. Refresh a Room with Simple Changes
Repetition can cause tension, and sometimes a space only needs a quick refresh to become more comfortable. By changing the look of a room with the seasons, you can keep a room simple but fresh. Make a room more welcoming by covering chairs with slipcovers, rearranging furniture, or adding seasonal decor.
15. Make Chaos Disappear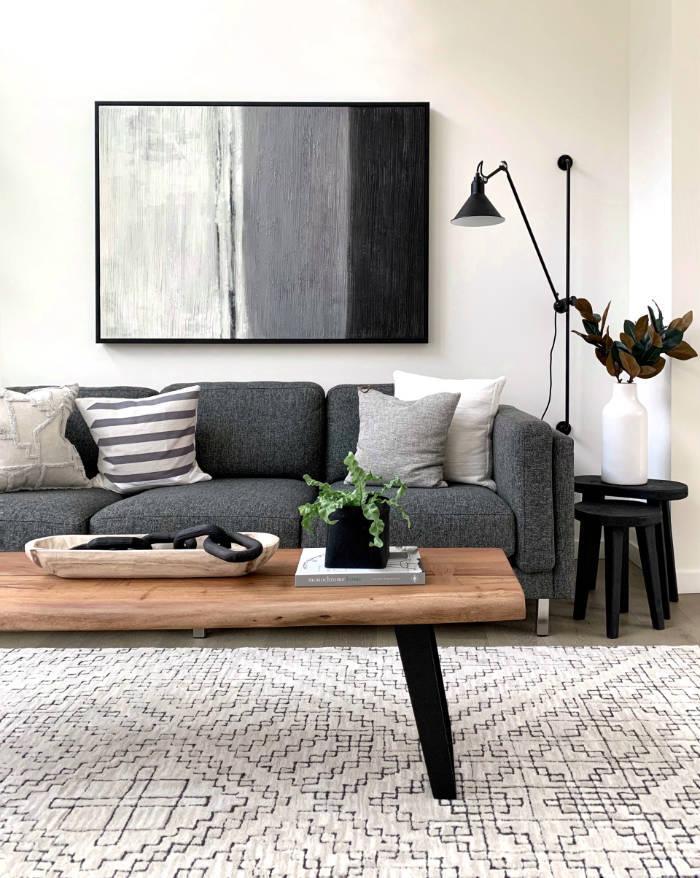 A chaotic room can make you feel anxious so getting organized is a proactive way to bring calm to your life. A cluttered space or one that is disorganized causes visual tension and physical stress. Rather than tackling your entire space at once, start by focusing on a single area, such as the entryway.
When the first room is clutter-free, move on to the next. A large basket in the corner can be used to hold blankets or toys in your living room. By cleaning up the mess, you will not only feel satisfied, but you will also add a little more space to your room.
16. Establish Your Comfort Zone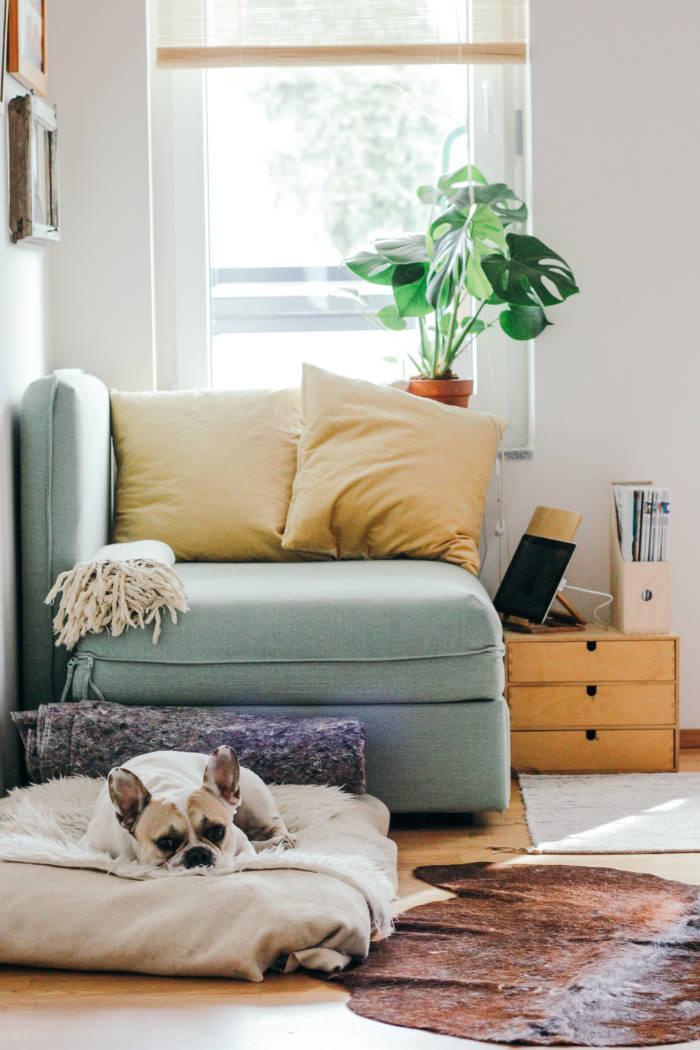 Create an area in your home that's all about relaxing. Whether you like to read, listen to music, or meditate, make it tailored to your choice of relaxing activity. Move a comfortable chair into a room with natural light or an excellent view. Consider a folding screen as a barrier between you and unwanted distractions.
Select a spot out of the main flow of household activities; you do not have to set aside an entire room. Your only needs are a comfy chair, a lamp on the floor, and a tea cup holder on a side table. We all need a place to get away from it all.
17. Make it a Meditation Room
You can easily transform your space into a meditation room by putting a big soft meditation cushion on the floor of your comfort zone. Nothing says "relax" like floor pillows. It will make you want to go to your zone.
Meditate more effectively by adding succulents to your meditation room
Having indoor plants around can help you improve your meditation. That's right. Simply adding some beautiful green plants to your meditation space will improve air quality and allow you to meditate more effectively.
A recent survey of 1,000 Americans by Trees.com revealed tremendous mental health benefits from plant-keeping, a hobby that has seen a big increase in popularity since the pandemic.
In recent years, snake plants have become one of the most popular indoor plants for positive energy. This is due to the two benefits snake plants provide. By absorbing particulate matter and VOCs from the air, it creates a healthy environment. Additionally, its vibrant color provides positive vibes and attracts positive energy.
Other popular elements to add to a meditation room are ambient sounds, soft light and aromatherapy. We came across a pretty cool product we love that does all of these things! It's a diffuser that is ultra silent (many are noisy) and it has built-in ambient sound and lighting.
There are a lot of things to worry about every day, a relaxing room decor can make your home a sanctuary.
The choices you make when decorating a space can have a huge impact on how peaceful you feel when you're in it. When a space is well designed and filled with with relaxing room decor items you love, it can be soothing and reduce stress, while cluttered rooms could take a toll on your mood and mental health.
With these decorating ideas, you'll be able to create a relaxing, stress-free environment that you'll enjoy every day.
Also check out our post on Luxury Bathroom Ideas.