Mood Boards are used by interior designers to describe the general style, desired mood, colors, and overall feel of the room or space. It helps graphically convey ideas, thoughts, preferences, and desires during the planning stages of a design project. You can create a mood board to inspire and organize your ideas and quickly identify elements you love and eliminate that aren't going to fit in.
Think of a mood board as a creative organization method. Many people create basic mood boards use Pinterest and Instagram. You can create mood boards for your bedroom ideas by adding bedroom décor concepts you like to bedroom ideas boards or folders within the app.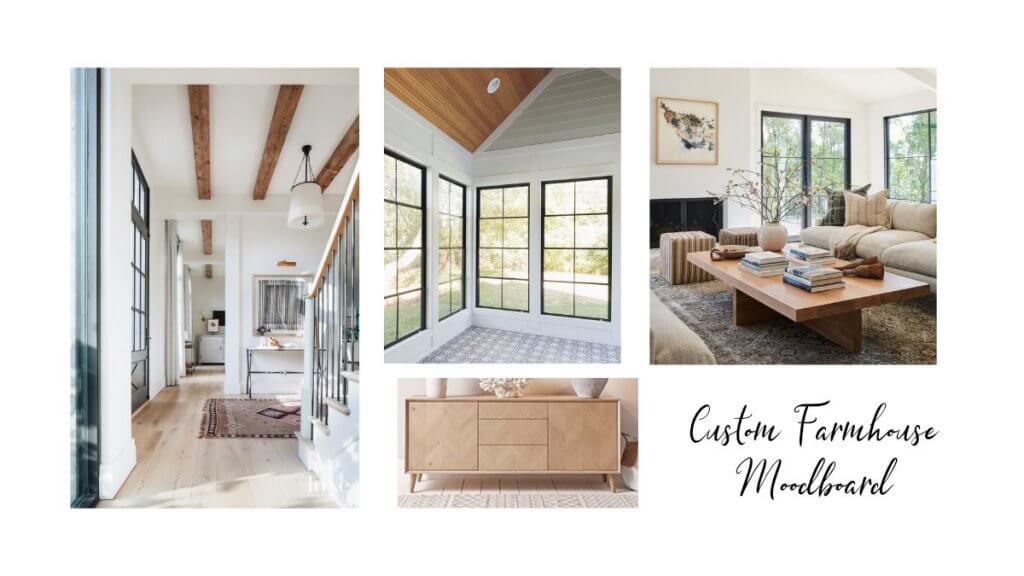 It's easy to organize your mood board digitally: You have a number of options. The important thing is to get started, no matter whether you use Pinterest, organize your ideas and dreams with another software like Photoshop, or simply use paper, folders, poster board, and tape. You can change your approach as you learn more.
Things to include: There are many ways to organize mood boards. You can label your mood board by room in your house and then add subfolders of your favorite room colors, decor styles, furniture pieces, accent pieces you love, wall decor, rugs, window coverings, bedding, and accessories that reflect your personality. Collect images that convey the mood and style you want for your home. It's a mood board after all.
Include your dislikes as well: It is important to save an array of images that represent colors, styles, and pieces that speak to you. It is just as essential to know what you dislike as it is to know what you do like. A mood board can be used to pinpoint your likes and dislikes. Seeking your likes and dislikes can demonstrate in stark contrast between the look you are striving for and the ones you want to avoid.
The mood board isn't just for the professionals. It's a great tool for anyone to use to decorate their living, dining, work and sleep spaces. When you're comfortable with your mood board, it's time to move onto planning your decor.
If you want to try decorating yourself it's a good idea to use an app. Here are some good room planner apps. If you prefer to seek the help of a professional, here are some excellent interior decorators. Modsy is particularly popular for great interior design help.
Check out our Virtual Room Decorator service if you want take a photo of your room and see what it could look like redecorated.
If you're feeling stuck, we can help…
Order a Professional Mood Board
STEP 1 – FILL OUT THE FORM
Be sure to describe your desired style and any details that may help.
STEP 2 – SEND US YOUR ROOM PHOTOS
Upload your images as JPG or PNG files
STEP 3 – YOUR DONE 
We will send back your staged images within 24 hours.
NOTE: Before accepting payment, we will check your photos to make sure we can guarantee a successful result. Once approved by our designers, we will send you a payment link.
FREE INITIAL REVISION
Please note that cannot provide initial revisions and changes within 48 hours of the request. To ensure your satisfaction we may need to extend final delivery time.
*Upload up to 10 photos of the room you are working on.