Updated Dec, 30, 2021
If you have been dreaming about decorating your room with Mid Century Modern Bedroom Furniture you're in the right place for some stunning inspiration. The right furniture from this time period can add life and energy to the space it is in. It can add style and beauty as well as functionality to the room.
The Mid Century Modern style is simple, practical and can transform your room into something truly sensational. You can choose from a variety of directions depending on your tastes. Although Mid Century Modern Bedroom Furniture that is made today is inspired by the the original designs there are so many creative, modernized variations that you don't have to make your look vintage if you don't want to.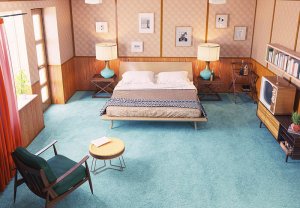 You may remember several TV shows like the Brady Bunch that had classic Mid Century Modern Furniture. Then of course it was just called modern furniture. The popularity of the "Mad Men" series certainly gave the vintage mid-century style a huge boost in our current era. Fans of the show were delighted each week with stunning mid-century interiors, starting from kitchens through bedrooms, living rooms, dining rooms and offices. If you want to create that kind of vintage feel you certainly can but you can also mix it with contemporary styles like Boho, Farmhouse and others.
If you dream about a mid-century modern bedroom in your house, keep reading to find some stunning inspiration.
Background of Mid Century Style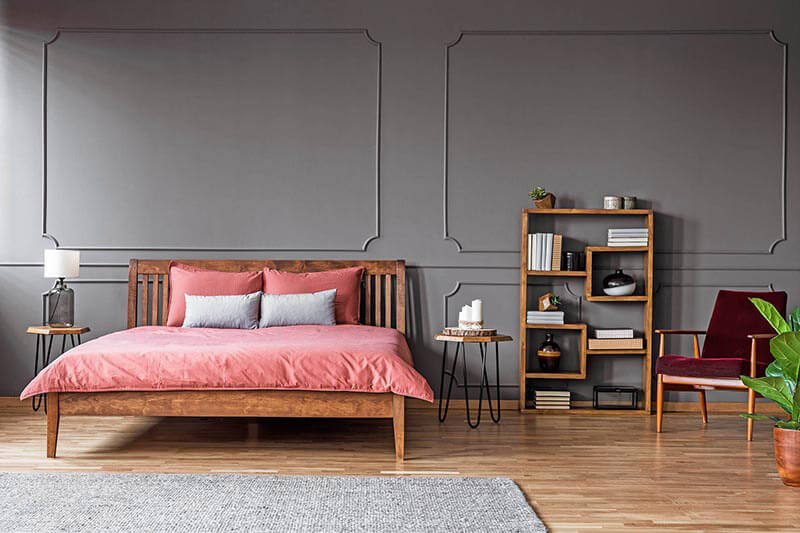 The inspiration for mid-century style has its roots in German Bauhaus and the International style that was blooming in pre-war America. While war brings pain and destruction, it can also change whole societies.
Thanks to a significant increase in economies and technological advancement, the way Americans lived changed. People migrated from rural areas to the cities, which caused the suburbanization of the country. Modern properties were quickly built and demand for stylish furnishings grew.
Characteristics of the Mid Century Style
An important element of the Mid Century style is functionality. Form follows function. The sleek lines with organic and geometric forms are are important hallmarks of Mid Century style. Fancy ornamentation is almost non-existent, just clean simple lines and shapes, and clutter is a no-no. Ample space must be between each piece of furniture.
To give some extra spark to this style, designers often use contrasting materials and bold colors. A huge influence on the way furniture looked was a newly invented material: plastic. Designers didn't use it to imitate wood but for the plastic itself.
How to Decorate Your Bedroom to Look Like the set of Mad Men, or not.
While creating a mid-century space in your home, be aware that if you choose vintage furniture you could end up making your room look a TV set from the 1960s. If that is what you want then go for it. If you admire the era but don't want to make it look so extreme, consider buying one vintage style piece of furniture and complimenting it with more contemporary furniture.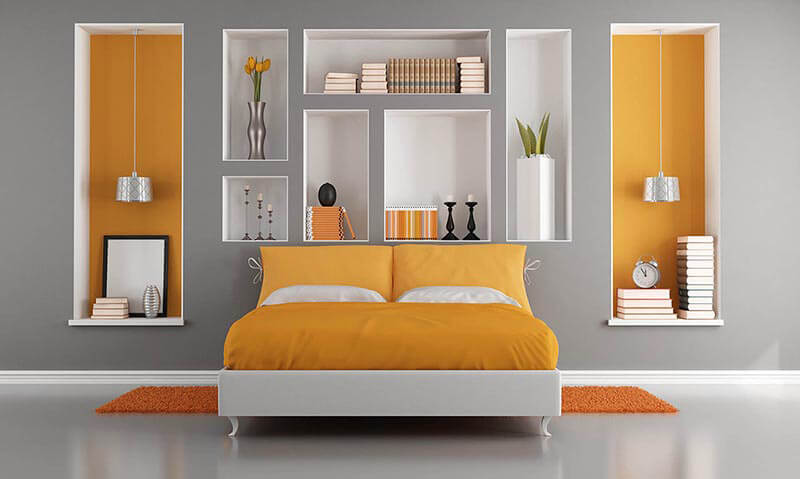 Note that getting authentic Mid Century Modern Bedroom Furniture might be very expensive. If you want to know where you can buy this furniture in all price ranges, we have some resources below.
Be sure that you understand the main features of the style. Try not to mix it with cluttered or richly decorated interiors, as they can overwhelm the style you want to show. Thanks to the grown popularity of this style, you will be able to find Mid Century Modern Bedroom Furniture that suits your needs, budget, and interior.
The first thing that you need to do before purchasing any type of furniture for your bedroom is figure out where you plan to place it. If there is ample wall space, you may want to try hanging a mirror or adding an armoire if you need more storage space. You may also want to add a small night table for your personal effects or books and other things that you would like to lay out on the bed.
There are also many great bedroom accessories to choose from. You can find clocks that have different faces or colors and use them to reflect a theme or express your personality. You can also find pillows that have unique shapes or have patterns on them to make a statement as well.
Even picking one large piece, for example, a bed, can give your bedroom a spark that you are looking for. If you decide to purchase more items, be sure that you don't mix too many patterns and colors, especially for wooden pieces.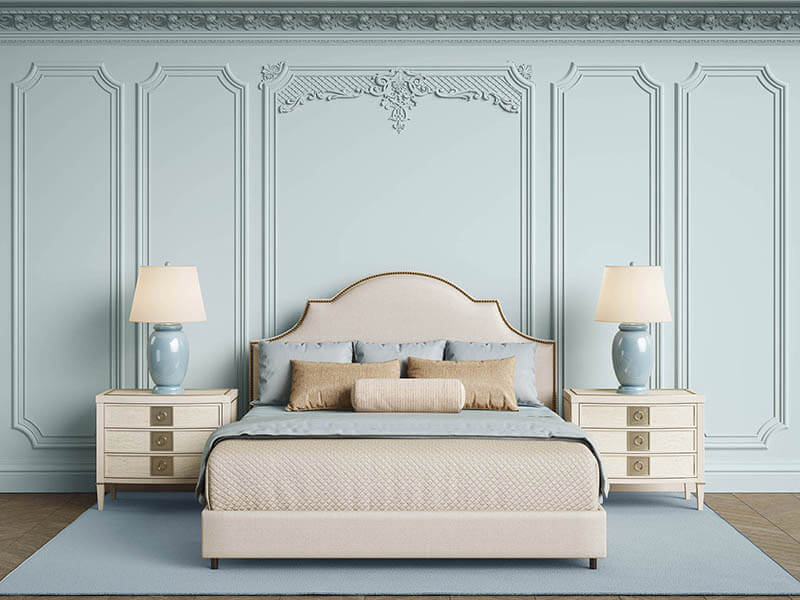 Another important thing to consider when shopping for a mid century modern bedroom furniture is durability. The reason that you want to purchase this type of furniture is to keep your room looking timeless. It should be made of high quality materials that are durable and look beautiful for years. Some of the more common materials used to make this furniture include metals, plastics, and wood.
Plan It Around the Bed
The bed is the most important piece of furniture in any bedroom. It has to be comfortable, but also fit your room size and not take up all the space. Beds inspired by the mid-century are often platform style but there are so many beautiful contemporary variations, so take your time while picking a perfect one. You can do some research on the offers or even find inspiration on Pinterest. This way, you can choose the one that you really want to have.
Choosing that first key piece of furniture will make the rest of your purchasing decisions easier because it immediately narrows down your options.
With a stylish bed, you can immediately add a mid-century vibe to your room and start looking for furniture and accent decor to complement it.
Here are a few beautiful and affordable beds available from Amazon…
 Give Your Bedroom Light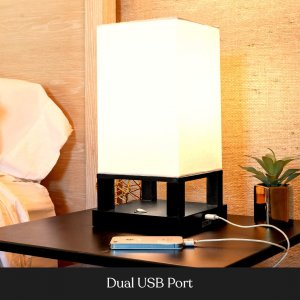 There's now question that lighting has a tremendous impact on the ambience or mood of a room. You'll want to get this right in the bedroom. You need functional lighting but you also need ambient lighting. Adding mid-century pendants to your bedroom can bring it to the next level.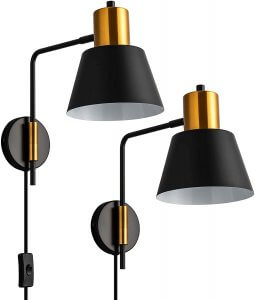 The classic mid-century pendants are made of glass or metal. Usually, they are shaped like a cone or sphere. You can also find various geometrical forms that are going to suit your bedroom perfectly.
If you were minimalistic with the furniture, you can get a bit "over the top" with pendants. Pick organic shapes or some bold colors to add some character to your mid-century bedroom.
Add Extra Storage Space
If your bedroom closet space is limited, think about an extra storage space that can hold your clothing, personal belongings, etc. An armoire can be a great choice for that. You can put it by the wall to create some space dimension.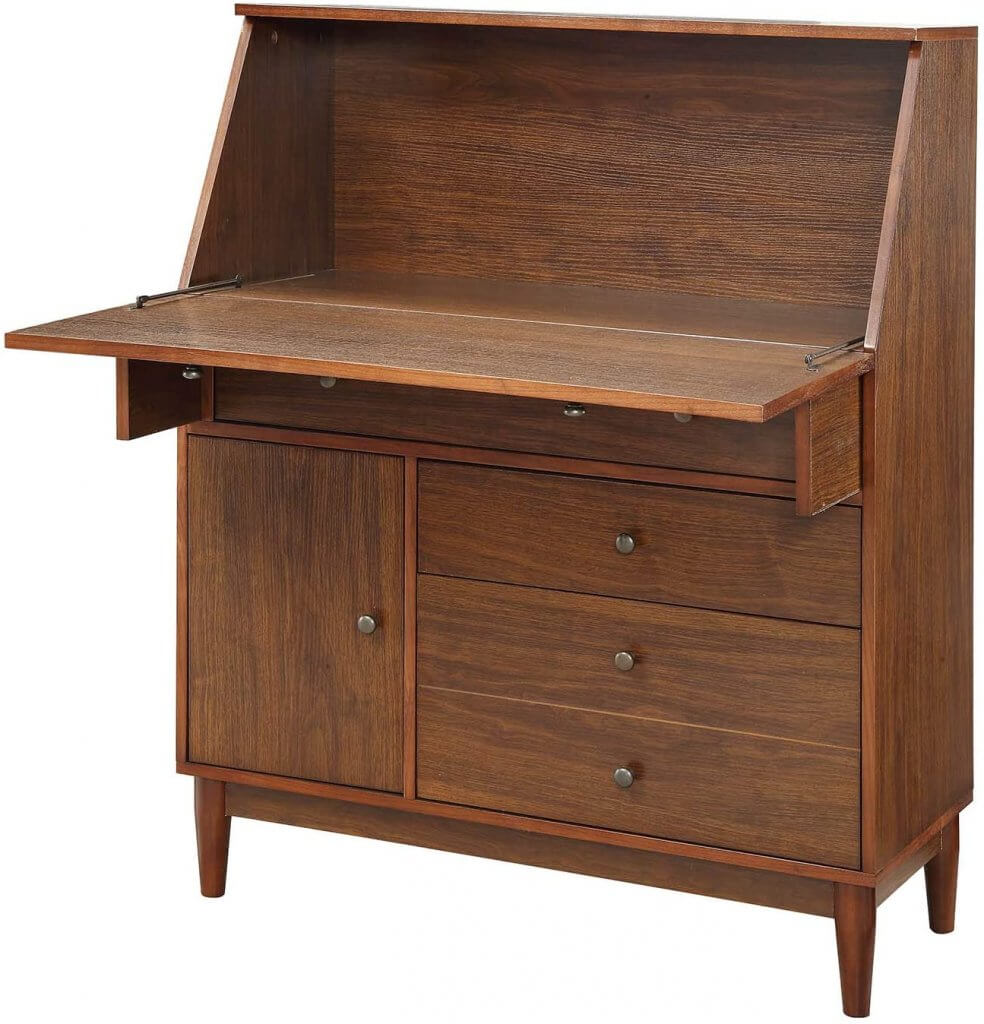 Consider a multi-functional piece like the one above that offers storage space as well as a small desk. The one is available brand new from Amazon. If you are up for a little refinishing, you can often find pieces like this at second-hand furniture shops and thrift stores. 
Black, white, warm brown, and beige are the colors you are looking for to create an interesting mid-century bedroom. On the antique market and in reproduction stores, you can find various cabinets. Some of them have two vertical doors and shelves, while others are taller and have pull-out drawers. Think about which one would best suit your needs. You can also consider smaller pieces like a storage stool or storage bench to go at the foot of the bed.
The best part of investing in a storage furniture is the fact they are movable. You are probably not going to move your bed, but if you want to change the place of your cabinet, that's not a big deal and if you move, you can take it with you.
Mid Century Modern Dressers
A Mid Century Modern dresser is a great addition to any modern bedroom. There are so many elegant designs and that will always be in style and you can find them at any price level. If you're looking for something inexpensive, IKEA is a good place to start as most of their designs are Mid Century inspired.  Below we will take a look at several different ways that this type of furniture can help you create a more modern living space.
We have a more in-depth article on this topic that you can read here.
Here are some of you favourite Dressers:
Mid Century Modern Accent Chairs.
We also have a separate in depth article on this topic that you can read here.
Here are some of you favourite Accent Chairs:
Mid Century Decor Accessories
Putting in the final touches can be a lot of fun. Abstract paintings are another hallmark of mid century style and you can really affect the overall feel of the room with artwork. All prices apply here. You can find beautiful inexpensive prints at many online stores like Amazon or Ikea. If you like to collect art then here are some sites for you.

Bedding or rugs are an important addition to any bedroom. In the case of mid-century, it is all about geometry and colors. Circles, rectangles, and ovals in various colors are some of the most common motifs in mid-century accessories.
You can shop at several different stores to find the perfect pieces for your needs. You can compare prices at home and in store to help you make the best decision. Be sure to read online reviews to see what other people think about the furniture and it's quality.
When you are buying furniture it is important to make sure that the style complements the rest of your room and of course that the dimensions are going to fit properly in your space. Take the time to get it right. It will be worth it.
Conclusion
Creating a mid-century modern bedroom doesn't have to be hard. The best part is you have a lot to pick from. Whether you want to invest in original, vintage furniture  or pick modern replicas, you can easily find what you are looking for.
In addition, you don't have to redesign your whole house or even redo an entire room. Sometimes one piece of unique furniture or bold accessories can transform your room into a beautiful space. One where you are going to have wonderful dreams.
Resources
There are some excellent retailers that sell mid century modern furniture online.
Amazon actually has an excellent selection of affordable Mid Century bedroom furniture to choose from.
Where to find Mid Century Modern Bedroom Furniture