Looking for a Mid Century Modern Dresser? If you have a love for the Mid Century modern decor style, you'll have fun decorating your room into a unique space that you will love to spend time in. There are so many great new and vintage Mid Century furniture options that can make your home look beautifully eclectic, elegant, and modern.
A Mid Century Modern dresser is a great addition to any modern bedroom. There are so many elegant designs and that will always be in style and you can find them at any price level. If you're looking for something inexpensive, IKEA is a good place to start as most of their designs are Mid Century inspired.  Below we will take a look at several different ways that this type of furniture can help you create a more modern living space.
Where to Find a Mid Century Modern Dresser
If you're into authentic vintage furniture there are some examples near the end of this post. If you like the vintage look but want something more affordable, here are a few examples of Mid Century Modern Dressers that look vintage but they are new…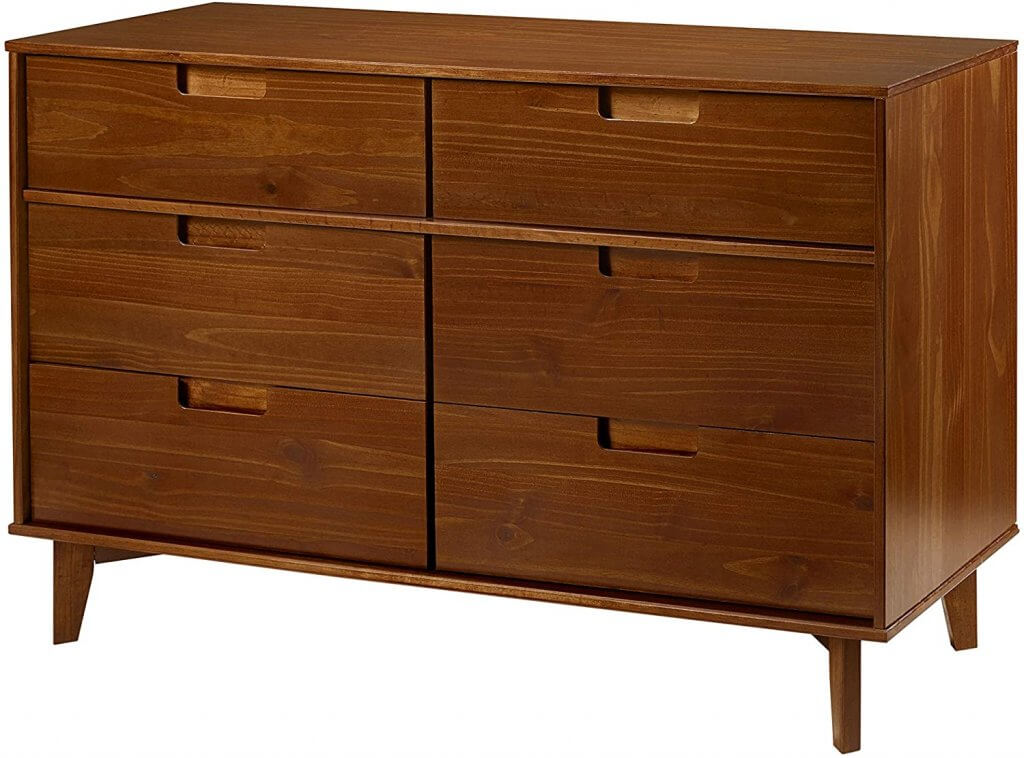 If you are someone who likes a more open floor plan then a contemporary piece of furniture is going to be the perfect option for you. This style of furniture is ideal for those who like an eclectic living space. This type of furniture gives you plenty of storage options so that you are able to keep most of your clothing in one neat location.  This beautiful piece has a vintage look without the vintage price tag.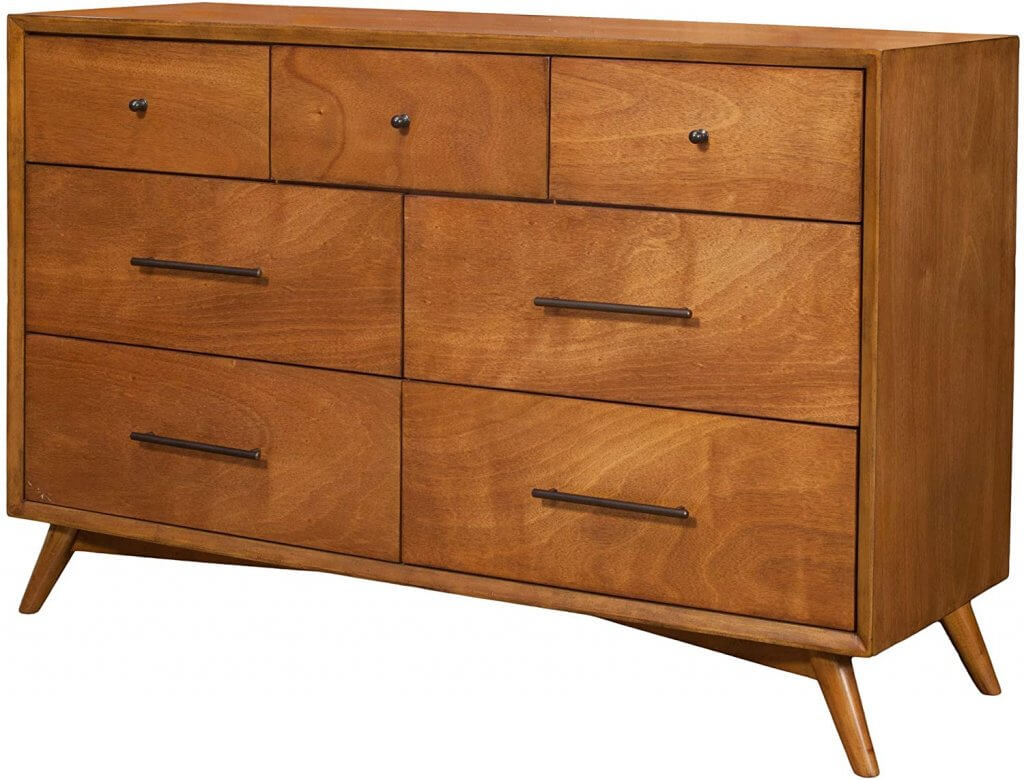 One other Mid Century Modern Dresser style that you may want to consider has a medium brown stain and metal handles as well as knobs. This can be a great way to create a very chic style in a room when you have enough wall space. It will give your room a simple elegant look and provide ample storage space for your clothes and its classic style will always look modern.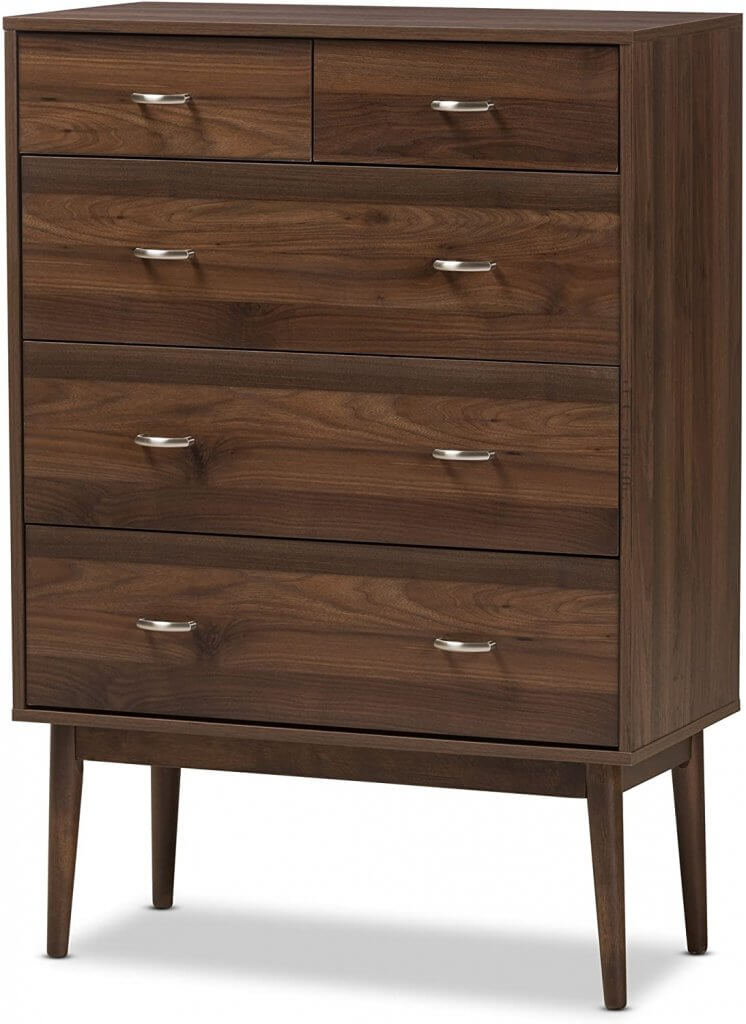 One other style of modern dresser that you may want to consider is the tall style.  This is a beautiful piece with a dark finish. This can be a great way to create a very chic style in a room that typically smaller and does not have a lot of color. You may find that this type of furniture can give your room a very clean and simple look that is perfect for a room that has a lot of glass. Adding some abstract wall decor made with wood can really give your room a spectacular eclectic look.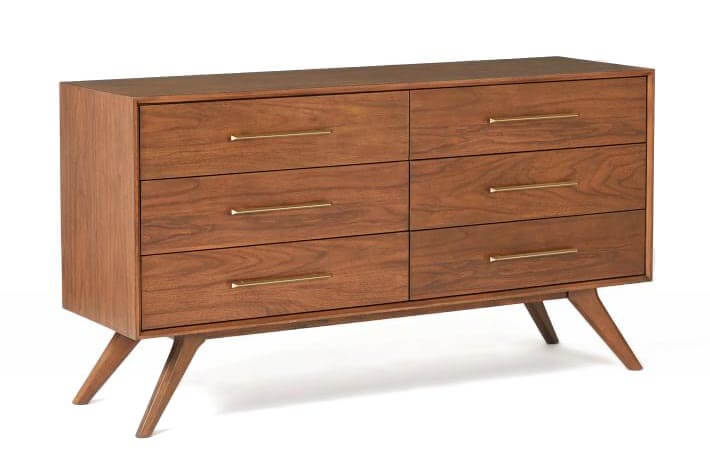 Mid-Century Modern Furniture is a great choice for just about any room. You will be able to find just about any style that you are looking for online. You may also be able to find a great deal if you shop at office supply stores in your area. Department stores may carry a few different options but you will probably have to try them out to see which ones work the best for your needs. It is always a good idea to measure up the space where you plan to put one of these beautiful pieces so that you know what kind and size of furniture to get.
Collections of Beautiful New Mid Century Style Dressers
We rounded up some more beautiful bedroom dressers to choose from. Check these out…
Mid-Century Vintage Dressers
A Mid-Century Modern Dresser is a great addition to any home. If you are a collector you will find that mid-century vintage furniture is a fascinating area to explore. One relatively new site that caught our attention is Chairish.com. They have a large collection of really unique new and vintage furniture and accessories as well as custom furniture.
Vintage furniture can be expensive but it's an investment since the value will likely increase.  Here are some beautiful pieces we found on Etsy…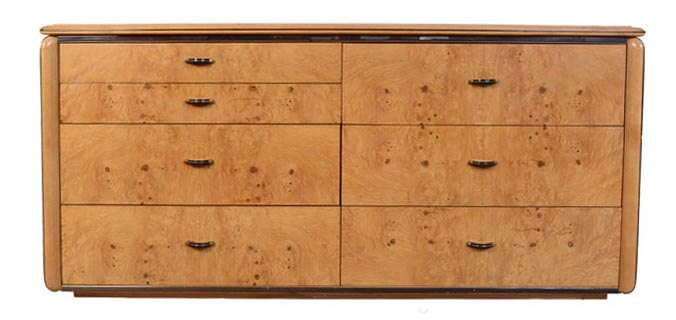 Lane Burl Long Dresser Credenza Mid Century Modern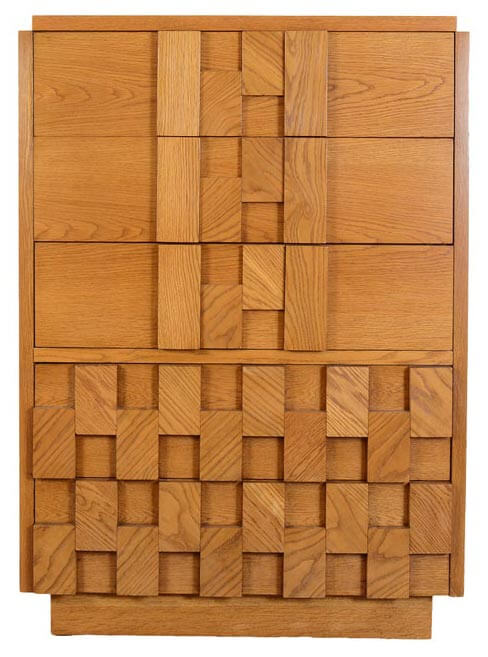 Lane Oak Dresser Brutalist Paul Evans Style Mid Century Modern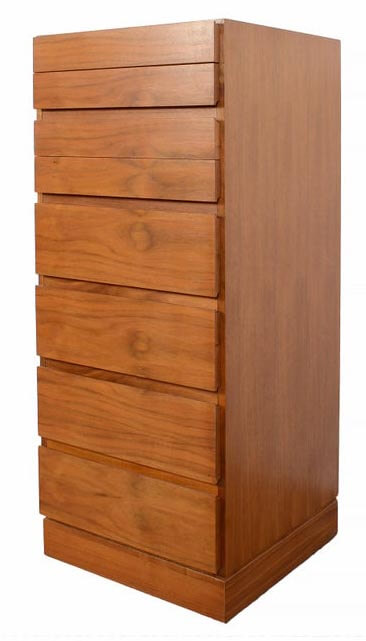 You can dramatically change the decor of a room very easily by adding one of these beautiful pieces. The styles are varied and you can be sure to find one that will blend in with the style of your other furniture.
Be sure to check out our post about 11 Inspiring Modern Bedroom Design Ideas.