Here are some common home repairs that homeowners have to deal with
Home ownership and its routine maintenance usually require more than you bargained for, and you'll have to deal with a number of maintenance and home repairs as well as structural repairs from time to time. Further, if you have children and pets, these issues will likely occur more frequently than in households without children or animals.
Consequently, here are the most common issues you may encounter in the home and how to solve them.
Blockages in drains
Everybody has probably experienced this plumbing-related scenario, where clogged drains prevent you from washing dishes. In most cases, this is one of the more common home repairs can be easily resolved, and unless the problem is severe, you can pull the stuck particles out of the drain by using a hook. In the event that you have a complex clog, you'll have to engage the services of an emergency plumber. In most cases, 24-hour emergency plumbing services are available, making them very convenient when faced with a plumbing emergency.
Structural flaws that are relatively minor
A few structural flaws won't necessarily lead to your house falling, but it's still best to deal with them before they become too difficult to fix. In most cases, damage to a home's foundation, windows, door headers, rafters, and floor joists is caused by water seeping through these areas. Your best option will be to hire a professional to fix them.
Problems with the doors
Even though door problems aren't as serious as plumbing or electrical problems, they continue to be an inconvenience since bathrooms and bedrooms are usually where you need the most privacy. Because of this, in the event that your door has trouble opening and closing-you'll likely need to replace the entire door frame. Although this is a tricky task that can take several hours, it will help you solve your door problems for good. You may want to consider a handyman for these kinds of home repairs.
Infestations of ants
The tiniest of ants can cause serious damage to your home, and a few ants on your stove, kitchen counter, cabinets or cabinets can indicate something more serious. By the time you see them, it may be too late. Pest control is the best solution to deal with them quickly. The best way to prevent ant problems in the first place, as with most house problems, is by using ant traps, or spraying them directly with anti-ant solutions and granules.
Wiring malfunctions
Older homes are usually plagued by insufficient or outdated electrical systems, especially for those who lived in older homes most of their lives.
If you discover faulty wiring, you should have an electrician replace the entire electrical system, or at least part of it. Faulty wiring, though often overlooked, can serve as a potentially fatal defect.
The shower has mold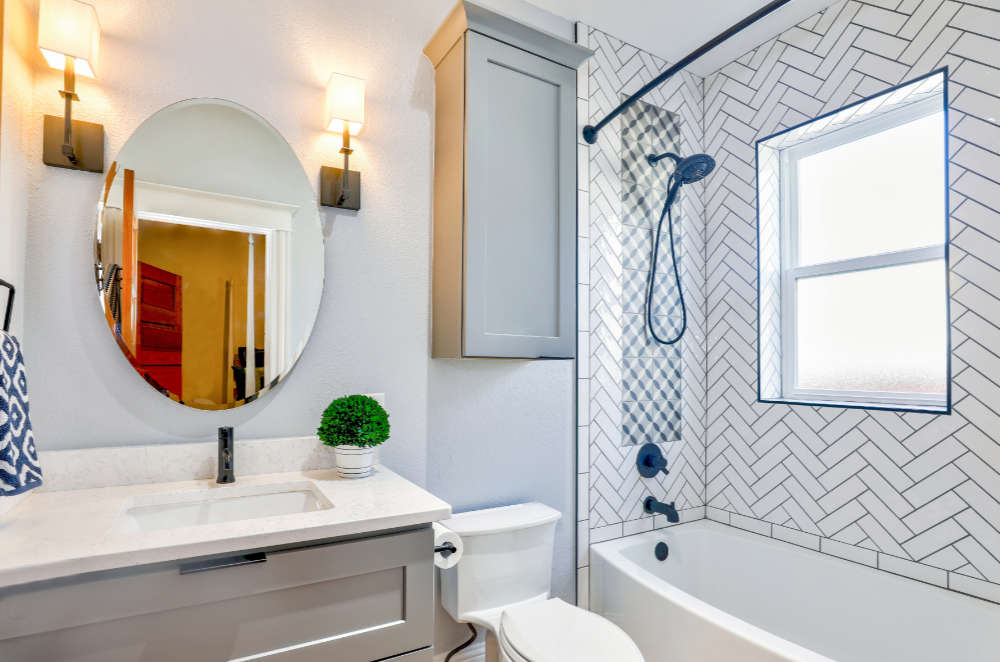 In your bathroom, the mold starts as brown and, without treatment, turns black and spreads rapidly, posing a significant health hazard to everyone who lives there.
In bathrooms with inadequate ventilation, mold is more likely to grow, and mold that has settled on the surfaces is typically harder to remove than mold that has just appeared.
There are a number of effective products that can take care of mold growth on your shower and other bathroom fixtures – Mold Armor is the go-to product for most homeowners as it's incredibly effective at taking care of mold growth from tile grout. Also great for killing mold spores and preventing their return is Concrobium Mold Control.
Systems for heating that are unsafe
Heating systems that are old or neglected can cause a serious health hazard to the occupants of a home and can be a serious health issue.
damaged furnace will need to be repaired and replaced, and though replacing your complete heating system can be expensive, it will save you many dollars over time and increase the value of your house.
Consider installing carbon monoxide detectors throughout your home if you have non-electric heating systems.  Usually homeowners experience different problems with their homes.
It's important to know that certain issues plague homeowners more than others. The ones mentioned here are some you're likely to encounter during the course of your homeownership-as well as tips on how to deal with them effectively.
Be sure to check out our Kitchen Remodel Top DIY Tips & Questions to Ask.