If you have been renovating your home or you're doing minor improvements and upgrades, here are 5 DIY Home Projects that will easily add sophistication and elegance to your home. You may not have thought of these WOW factor upgrades before.
Elevate First Impressions with Modern House Sign Numbers
You may have a nice house number on your property, but how about some modern house numbers that add some WOW factor? A contemporary-looking number is the way to go. You can even create a personalized version of your modern house number at a website we just discovered called, you guessed it, modernhousenumbers.com. 
Whether you choose a font that's classic or modern, you should make sure that the design goes with your home's style. Adding a modern house number is an easy and inexpensive way to add a very sophisticated look to the front of your home. There are a variety of types of modern house sign numbers available, and you can select one to match the rest of your home's exterior.
For example, if your house has a light color, you might add a contrasting bronze metal plaque with the numbers carved out. However, if your house has a dark exterior, you might choose brushed aluminum numbers that will complement it. The website makes it easy to visualize and order your modern house numbers. Your part in this DIY Home Project will be choosing the right design and installing it.
Subtle Sophistication with Modern Air Vent Covers
For a long time, air vent covers have been an eye sore for homeowners, and we recently discovered a beautiful solution for this. A company called kul grilles have designed a beautiful line of minimalistic air vent covers that will add a touch of elegance to any home.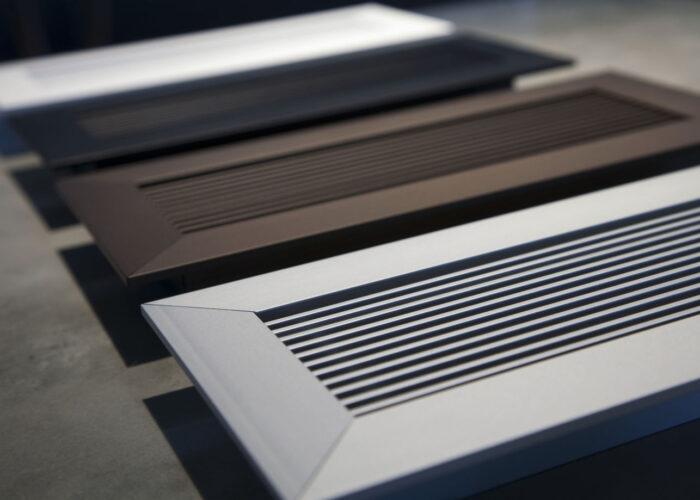 There are only six colors to choose from but they can work anywhere. They come in many sizes and you can also get them custom-made for your specific needs. If you want to elevate the look of your home, modern air vent covers are a great choice. This may be on the the simplest DIY home projects you ever did. Simply order them and put them in place. We wrote a full blog post about air vent covers if you want to read more about this.
Add Wow Factor with a Spectacular Entry Door
We all know that first impressions are important and nothing makes a first impression like a beautiful front entrance. It's the most noticeable thing when someone walks up to your home. 
There are endless design possibilities but make sure the design complements the architectural style of the house. I love ultra-modern doors but they would look out of place on a traditional style home.
We found a fantastic custom door maker called Custom Door Shop in Delray Beach and Jupiter Florida that makes spectacular custom entry doors. 
Make a Statement with Show-stopping Entry Door Hardware
Nothing says sophistication like luxury entry door hardware on your beautiful front door. Make it spectacular with unique and elegant door handles . Undeniable high quality will just speak for itself. You know it when you see it and it's worth the investment.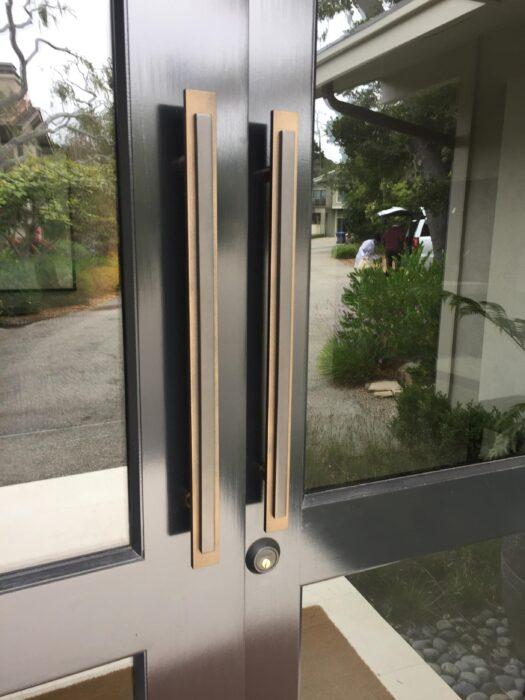 Visit First Impressions International for beautiful entry door hardware and kitchen cabinet hardware.
Add Simple Elegance with Lighting
Adding new lights and fixtures to your home can have a dramatic effect. You can choose from chandeliers, pendant lights, flush mounts, and more. A simple change in lighting can completely transform a room, and modern fixtures are the perfect way to bring some elegance into your home. These lighting options combine the benefits of flush mounts and pendants with a more contemporary appeal.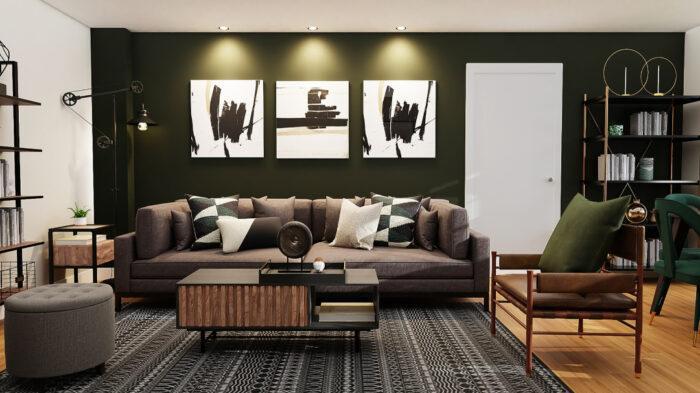 Rooms Need 3 Types of Lighting
Ambient lighting
Ambient lighting provides an area with overall illumination. Lighting of this type emits a low level of brightness, which makes it possible to see clearly without glare. Some spaces, such as laundry rooms, use ambient lighting as task lighting. Various fixtures can be used, including chandeliers, track lighting, and pot lights. 
Accent lighting
Adding accent lighting to a room can add drama and visual interest. In an interior, it is used to draw attention to art works, pictures, sculptures, and other valuable items. Additionally, you can use it to highlight the texture of a stone wall or window treatments.
Task Lighting
Among the things you need task lighting for are reading, cooking, and working at your desk. Brighter light is needed for its use on a smaller focal point. We cover lighting in more depth in "What Is the Best Living Room Lighting To Use".
Add Sophistication with Crown Molding
The addition of crown molding can completely transform the look of your space. Best of all, it's inexpensive and pretty quick to do.
Decorative crown molding can be used in a variety of ways. The most common way is to add it where the wall meets the ceiling. This makes a big impact on the room by instantly adding elegance.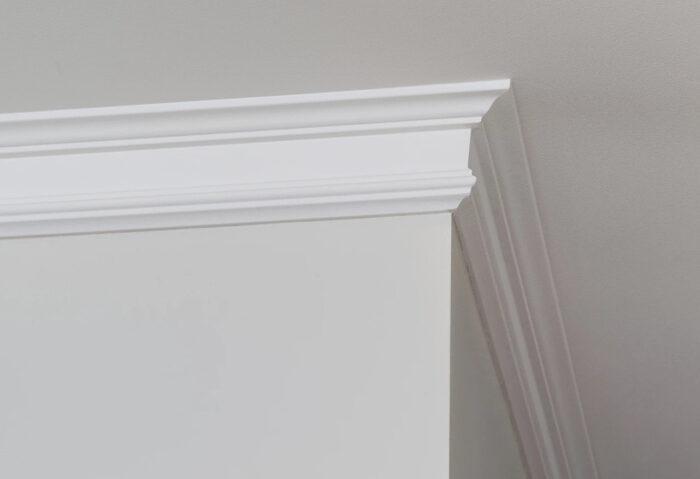 If you have a formal dining room, crown molding can be used to frame it and make the room feel more opulent. It can also be used to enhance the looks of your furnishings. You can find various styles of crown molding and install them according to your requirements. You can use this trim to create a stylish focal point.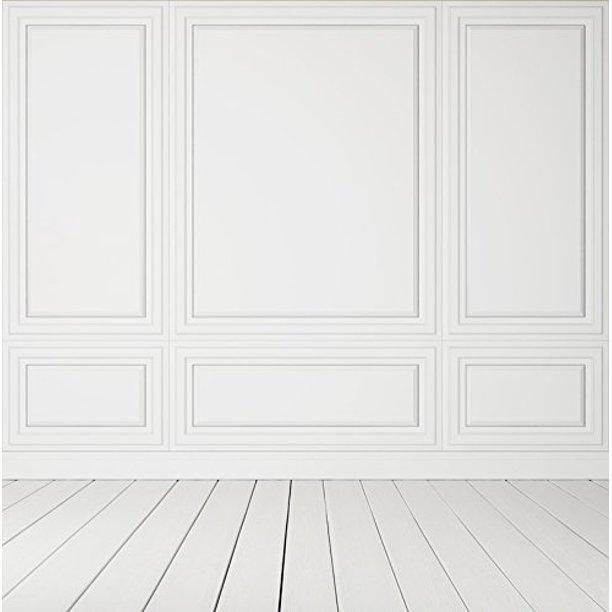 Crown molding can be installed on built-ins and bookshelves. You can add a light rail and chair rail under it to give the room a Victorian look. For more options, you can also install them as frames on the walls of the living room or dining room.
Choose the size and shape of crown molding that best suits your house. If you have a small home, you can easily install simple crown molding in a few hours. In a large home, you can install elaborate and grand crown molding. As far as DIY Home Projects go, this one is fairly simple if you have some decent carpentry skills and tools but you may want to hire a pro for this. 
Final Thoughts on these DIY Home Projects
A small upgrade like adding a door or remodeling the front porch can add significant value to your property.  There are obviously many ways to increase the value of your home whether you want to sell it for a higher price or just make it look better nad make you even more proud of your home. While it might not seem like a big deal, it can help you sell your home faster and for a higher price. These are just some of the simple, relatively inexpensive upgrades that will increase the appeal of your property and increase its value.
Checkout "The Coolest Accent Wall Ideas"
While not in the category of decor, Smart home technology with features like a thermostat, security systems, and other modern technology are also fantastic upgrades. It may not be a huge investment, but the features can help you save money, even when you are not using them. These features will not boost the appraised value today, but they will increase its market value in a few years. This trend will be popular in the coming years, as millennials are a fastest-growing demographic among home buyers.
Also checkout 7 Townhouse Decorating Ideas To Make Your Home Luxurious