Your bedroom might not be where you spend most of your time, but it sets the tone for your day. After all, you wake up in your bedroom, and it's where you go to wind down at the end of the day.
Choosing bedroom color schemes are important for setting the right tone and helping you bring the mood you're looking for into your life, not to mention it can even affect the value of your home, as seen here.
Plus, it's a lot easier to keep your bedroom clean if you like how it looks!
Remember, your color scheme is about more than just the paint on the walls. Paint is just the start, you should also think about coordinating your bedding and other bedroom furniture and accessories to match – or at least look good with – your chosen color scheme. Having a put together home can also help you out when it comes to home appraisals.
Here are some ideas to help you find inspiration…
Bedroom Color Scheme Inspiration
These aren't the only color patterns that are great in your bedroom, but they're a good starting place if you're not sure what colors you're interested in.
Remember, color impacts your mood, how you feel in a certain room, and how the light interacts in that space. All of that is important in your bedroom because a room that's too bright might make it hard to sleep, while a room that's too dark could make it harder to wake up.
Plus, think about your other accessories and furniture besides your bed. The more you can match everything, the better your space will probably look.
Warm Winter – Blue, Gray, And Golden Highlights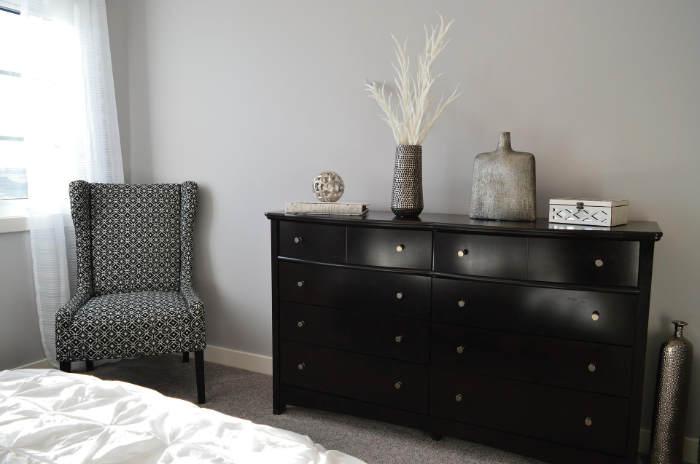 Cool colors are a classic way to go in bedrooms because they are calming and can help you to relax and sleep peacefully. This classic color combo focuses on the cool tones of blue and gray, while the golden highlight helps brighten the room and create focal points.
The trick with this combo is to make sure your blues and grays look good next to one another, and to use a cool-toned gold. It's also important to make sure the gold is well balanced with the other colors. Too much gold will quickly overpower the rest of the room.
All Things Chocolate – Warm Browns And Complementary Tone

Chocolate doesn't have to be your favorite dessert to make this a good color scheme for your bedroom.
Brown is a naturally warm and comforting color, and rich, warm browns will help you stay relaxed and calm. You'll want a combination of darker and lighter browns and some pale whites and beiges to help brighten the room a little.
If you're looking for additional colors to add to this mix, consider bright greens, reds, yellows, and blues, but probably only one or two of these accent colors.
Cozy And Cool – Rich Blues, Turquoise, And Dusty Rose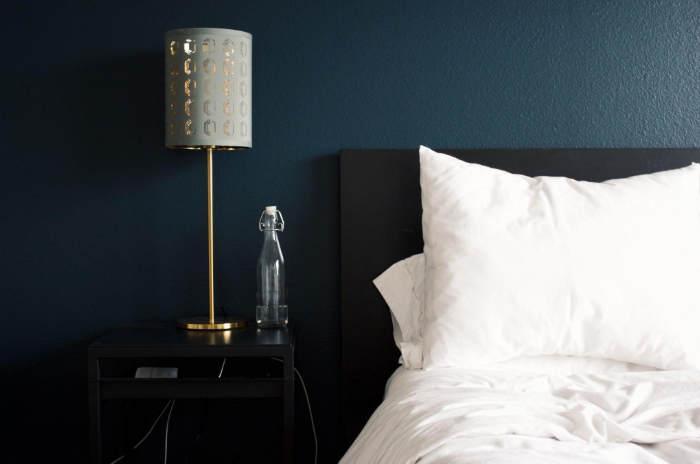 A lot of people think about pink and blue as opposites, but the truth is that they can look fantastic together, as long as you choose the right tones.
Look for rich neutral to cool-tone blues. You'll want at least one dark blue, but you can add a few lighter shades as well. For your pink, you should typically look for a relatively pale, cool-toned pink. The 'dusty' part of 'dusty rose' is because the best pinks for this color scheme usually have slightly yellow undertones. Those are not enough to make them orange, but enough to tone down the intensity of the pink.
This color scheme looks best when you combine bold blues with more pastel pinks. Too many bright colors will compete with each other and won't look as good.
For accent colors, consider beiges, paler blues or turquoise, and subtle purples.
Pink! – Shades of Pastel Pink, White, And Subtle Yellow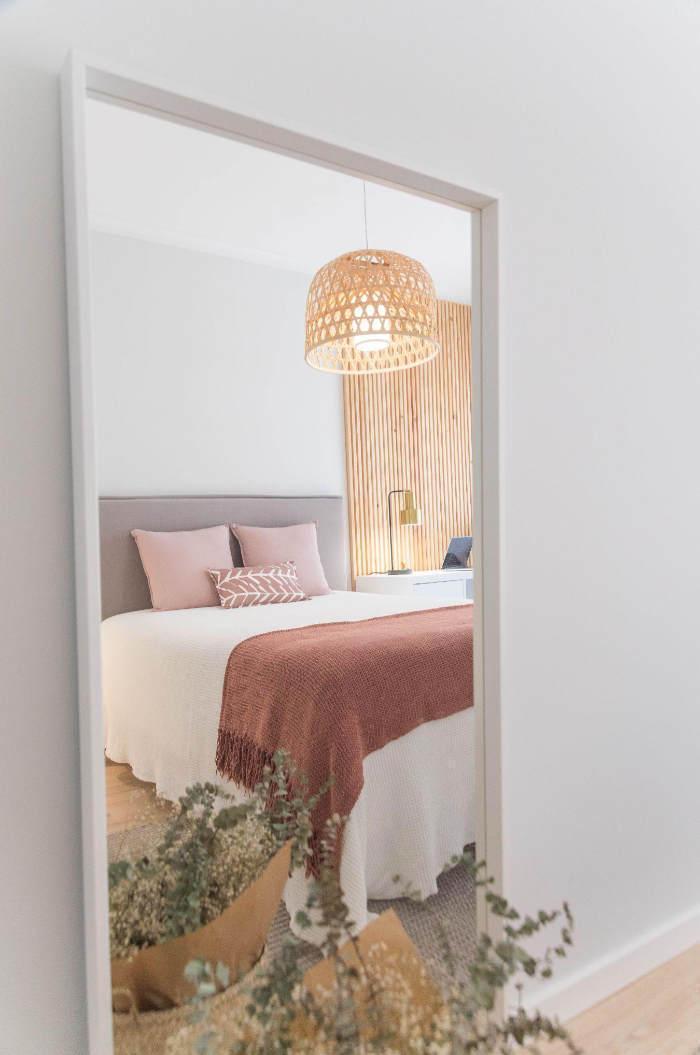 If you really love pink, this bedroom color scheme is for you!
Remember, one of the keys to this color scheme is going pale. Pink can be overwhelming when it's too bright, and you'll want to use a lot of different shades because too much of one pink can be a lot, even when it's a nice pastel pink.
Think about layering darker and lighter pastels in roughly the same shade of pink. That's different tones of the same shade.
Break up the pink with white and beige tones, as well as subtle yellow or gold. Purples and lavenders can also be a good addition, just be careful not to add too many, or the purple will take over your color scheme.
Blues And Browns – Blue, Brown, And White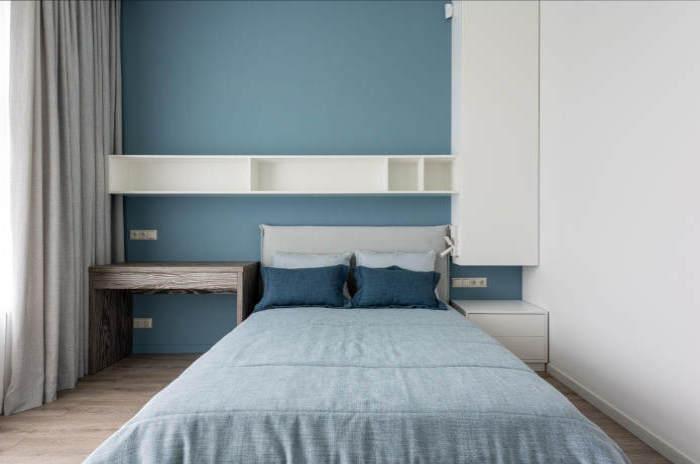 Blue and brown are a classic combo, and this is one of the more versatile color schemes you can use. You can use dark blues, light blues, dark browns, light browns, lots of white, or almost none at all. That means you can customize this color scheme to your space and the available light.
Chances are you're going to want at least two shades of both blue and brown, and one light and one dark in each. This gives you a lot of power to accent and shape your space by creating dimension.
Plus, since both blue and brown play nicely with a lot of other colors, you have a wider range of accent choices in your furniture and other decorations.
Forest Rose – Bright Pink, Dark Brown, White, And Green Or Yellow Accents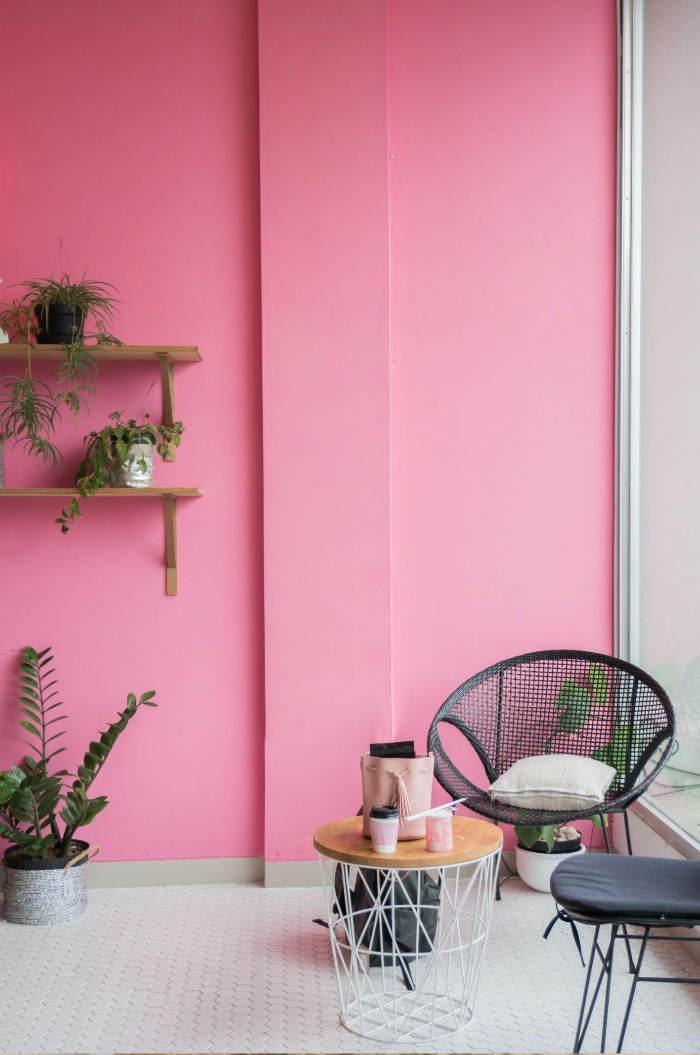 This color scheme is a lot less green than it sounds, but green is a lovely accent color for this combo!
Dark brown is one of the few colors that can tone down bright pinks, but dusty rose and other paler pinks work just as well.
A little green or yellow helps break up the color, and, done right, this color combo can feel incredibly relaxing and a little like getting back to nature. But, fair warning, the more intense this color combo is, the more intense your room can feel. Toning down the different colors is a good way to reign it in, while brighter colors can help bring a little joy and liveliness.
All Natural – Emerald Greens, Browns, And White Or Beige Accents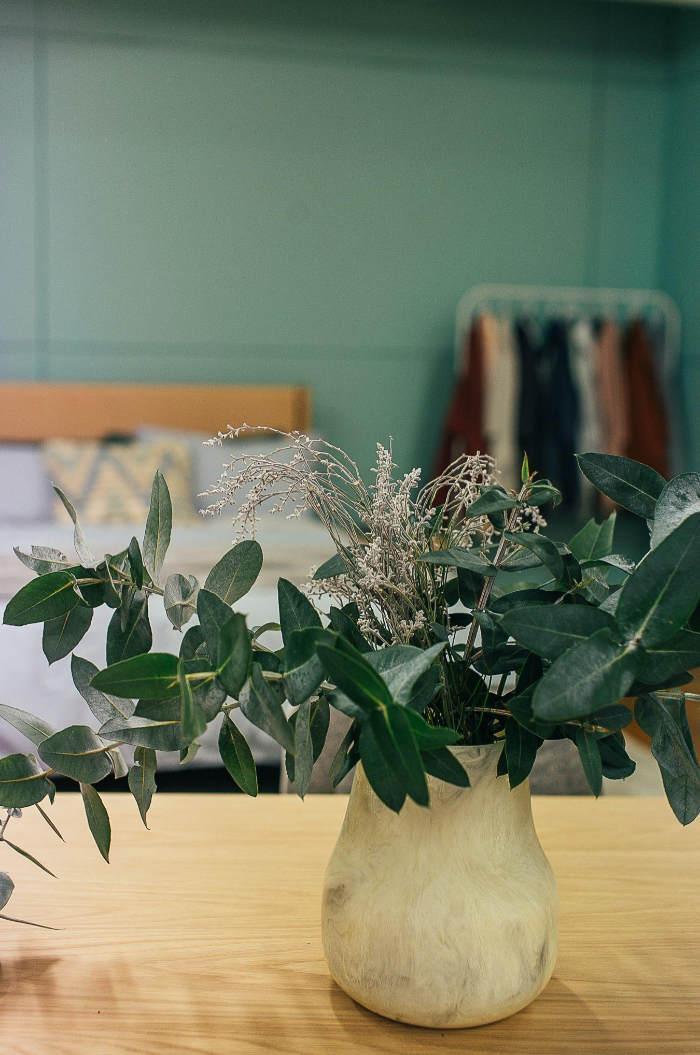 Emerald green is a great color for promoting happiness. Green and brown combined can make your bedroom feel like stepping into a forest – especially if you can continue this color scheme onto your flooring as well.
Lighten the rich tones of green and brown with whites, beiges, and other pale colors. Stay away from too many warm colors with this combo. Your brown can be warm, but the other colors should be cooler to help support the greens.
Royal Purple – Purple Or Violet With Whites Blues And Grays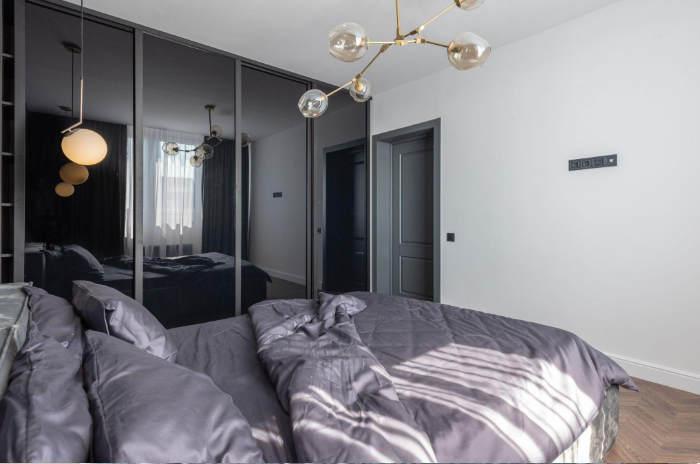 Purple lovers should celebrate this color scheme. Purple is a rare in bedroom color schemes because of how dominant it is, but used carefully, it can be a fantastic option. Purple is cool and calming, but also a color that promotes energy and pride.
Pair a vibrant, darker purple with paler blues and muted grays, or a more lavender color with dark blues and brighter grays.
If you go with more than one purple, try to limit the darker shade to a single wall or contrasting area. Paler purples can be used in more areas – especially if you're not using as much blue at the same time.
Also check out 19 Brilliant Bedroom Makeover Ideas.