Why Does My Bedroom Look So Boring?
If you're bedroom is looking dull and tired, it might be time to fix that. We have gathered some easy bedroom makeover ideas to help you transform your boring room into a stylish one.
A lot of people don't understand how important it is to have a bedroom that reflects their personality. They think that it's just a place to sleep and store their clothes. But, in reality, the bedroom is often the most personal space in the house. It's where you spend your free time and relax after a long day at work or school.
Bedroom Makeover Ideas to transform a dull room.
We gathered some bedroom makeover ideas to help you transform a boring room into a beautiful room with personality and interest that reflects your personal style. We'll explore the most common mistakes people make when decorating their rooms and how you can avoid them.
1. It's Important to decorate your room in a way that reflects your personality.
A room can be a reflection of your personality. It can show your taste, style and preferences. Decorating a room with items you like is not only about how it looks but also about how it makes you feel. Try adding some artwork or photos that have some meaning to you.
Decorating a room that reflects your personality is important because it makes the room more personal and comfortable for you to be in. You want to feel at home when you are in the room, not out of place or uncomfortable, so decorating it with things that make you happy will help with that.
2. Adding a Wow Factor, Just One Focal Point Please
Do people say wow when they walk into your room? No? Then try to create a wow factor.
It starts with a single focal point. If everything stands out, then nothing stands out.
When you have too many things fighting for visual attention, a room can look chaotic because your eyes don't know where to focus.
This is why it is important to create balance and add a main focal point in a room.
When one area is the focus, other things must take a back seat and there's a sense of balance. Then the room feels good and it might make you say "wow, this is nice".
Continue reading to find out how you might create that focal point and balance in your bedroom makeover.
3. Furniture – To Match or Not to Match?
When decorating a room, it is always best to use furniture that complements the other pieces in the room. This is because it provides a sense of balance and unity in the space.
It is easy to buy furniture sets because it's predictable. Some people like it that way and some find it boring.
Matching furniture can make the space look too dull and not interesting enough if it's overdone. If that's the case, try adding non-matching pieces like an accent chair in order to create a more eclectic look.
Don't settle for mundane furniture. Invest in stylish furniture and accessories to make your boring room more interesting.
Consider mixing up your current furniture sets by taking items from one room and adding them to pieces from another.
The other option is to modify them in some way, such as reupholstering a few pieces or painting them.
Try swapping furniture or accessory pieces with your friends.
Combine old and new items, formal and informal, antique and vintage items to create a unique room.
Do not be limited to one particular style of decor – mix and match your style with things you love. Take it easy though. Combining too many styles can make a room look chaotic.
4. Buy Good Quality Furniture
You should not decorate your home with anything that won't last at least 5 years.
Your room will look cheap if you use low-quality furnishings.
Don't hesitate to get high quality items on sale at a low price, but avoid weakly constructed items.
Choose durable items that are not as trendy or fashionable, and refinish them to fit your decor style and taste.
5. Choose a Color Scheme That You Love
Bring some vivid color into your home instead of dull beige.
Avoid choosing colors that are currently trending since anything in style will soon become out of date.
Choosing a color or colors that you love is a great way to get started. Have fun with it!
If you find it difficult to choose a color scheme, a good approach is to stick with light and neutral colors for the walls and bring color into the room with other elements like cushions, rugs, furniture artwork etc. These things are easier to change than repainting the walls. Here's another article about choosing colors for a bedroom.
A contrasting color for an accent wall could be the solution you're looking for.
6. Add Patterns in Moderation
You don't need to be afraid of mixing and matching patterns to create a unique look that reflects your taste. Mixing animal prints can work in moderation.
Mixing patterns is best achieved by combining at least one larger scale, one medium scale, and one small scale in similar colors.
7. Add a Variety of Textures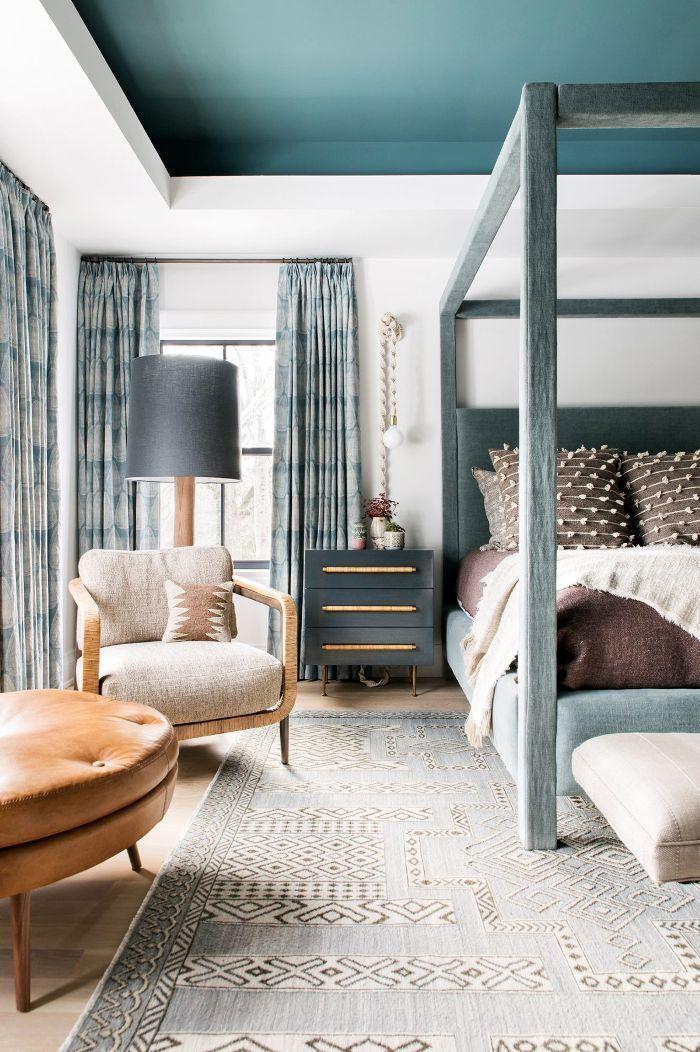 Is everything in your room of the same texture? You may want to consider adding items of contrasting texture.
Among the items you should add are rough and smooth items, as well as shiny and dull items.
Burlap, velvet, mirror, and crystal are all great materials to work with.
8. Bring Some Nature In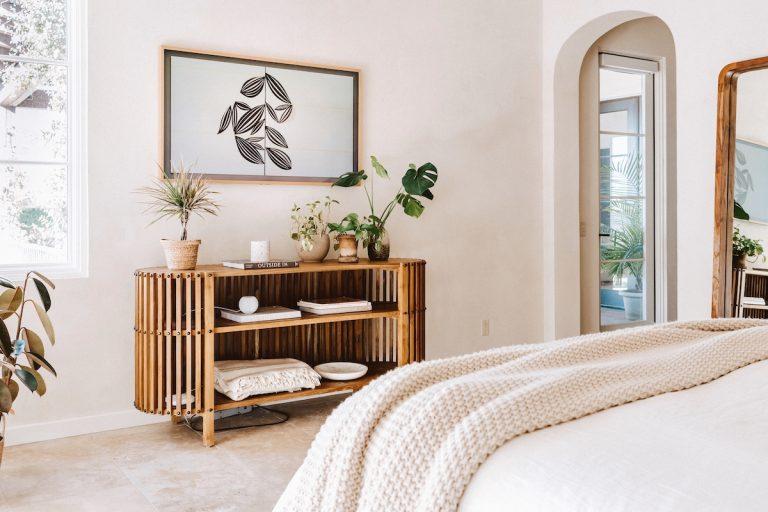 Nature brings a room to life with its natural beauty.
Adding a plant, some fresh flowers, or a bowl of fruit can revive an otherwise boring room.
A room must have an element that is living,  or mimics something living (faux plants)
9. Architectural Enhancements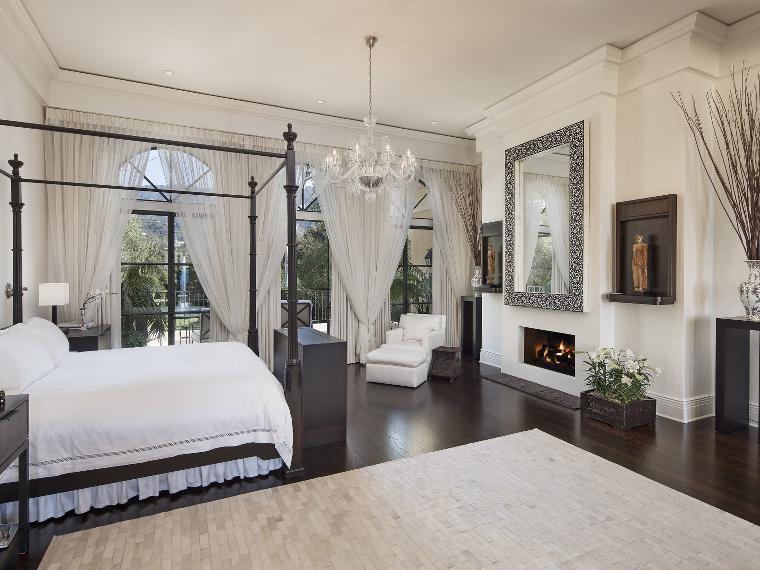 Make your room more architecturally interesting if it lacks detail.
You can make changes that reveal your personality and design style by adding intricate crown molding, unique flooring, cool light fixtures, or unique floor tiles.
10. Good Lighting is Important
For certain activities, such as reading, cleaning, applying makeup, or trying on clothes, different lighting is required.
You shouldn't rely on one source of light throughout your room.
Make your room more interesting by adding additional sources of light, such as an overhead light. Be sure to add a dimmer switch.
It is possible to add a wall sconce, a table lamp, or an uplight to the corner of your room in order to provide proper lighting.
11. Declutter
When a room feels claustrophobic and heavy, clutter can add unnecessary stress to your life. Make sure your room is clutter-free before you start decorating
Clutter is incompatible with good design
Getting rid of stuff is the easiest way to get organized – donate, repurpose, recycle, or trash
If you bought these items several years ago, don't get stuck on how much you paid because their value several years ago was probably much higher than their value today
Anything that does not tend to get put away must find a permanent home
A system for storing mail, keys, cell phones, purses, backpacks, and other everyday items should be implemented
Decorative baskets, furniture with built-in storage, wall hooks, decorative trays, or just cleaning out existing spaces provide more space for storage
12. Avoid Trendy Items
You should avoid current trends in accessories, artwork, furniture, and other materials. We've all seen them. We're all tired of them. Eventually, they will make your home appear dated.
Consider creating your own trend with unique or vintage items instead of mass produced ones.
Flea markets, garage sales and online auctions are great places to find truly unique and one-of-a-kind pieces.
Even an older item or mass produced item can be customized to become unique and special by adding something to it or removing something from it.
Try painting, adding new knobs, shortening legs, removing fringe, and changing the frame to give the piece a new identity.
13. What Makes You Happy?
To give your home a sense of personality, decorate with what makes you happy.
Put unique, professional artworks that have dogs on your wall if you love dogs.
If you're a fan of French antique furniture, find a way to fit them into your decor.
Integrate animal prints if you are an animal print lover.
There are no rules here.
Decorate to your heart's content and have fun with it.
14. A Well Designed Room Will Have a Focal Point
as mentioned earlier, the focal point of a room is the eye-catching item that will draw the attention of people in the room. A focal point can be something like a painting, a piece of furniture, or even an architectural design detail. A focal point provides balance and harmony to a space and helps unify it.
Here's a great post with ideas to create a focal point in a living room.
15. How To Make Your Room Look Bigger Than It Actually Is
There are a few effective ways to make your room look bigger than it actually is. The room above is a small room but the wall art has a grandness that draws your attention to the walls, away for the floor space.
You want to use lighter colors on your walls and furniture for a more open feel, strategically use mirrors to make the room feel larger, and avoid heavy drapes or furniture which can make the space feel even smaller.
Empty space is a luxury and a it's what makes a room luxurious. Make sure your furniture is not oversized and crowding the room. Arrange the pieces in a way that maximizes empty space.
16. Add Beautiful Curtains to Elevate Your Decor
Adding beautiful curtains to your home can be a great way to invigorate the decor and create a more intimate atmosphere.
There are many different types of curtain fabrics that you can choose from. You may want to think about what you need them for and what they will be used for before deciding on the type of fabric that would work best for you.
For example, if you want them for decoration then silk or linen may be good options but if they will be used for privacy then choose a heavier cotton that is more opaque. Choose colors or patterns that feel good to you.
Some people love vivid color while other prefer soft muted tones. This is an important choice because it can have a big effect on the room if the colors are strong and vibrant or a subtle effect if the colors are muted. This is where your personality comes into play.
17. Use Wallpaper To Make Your Room Look Exciting
Wallpaper is a great way to add some color and personality to your room. You can choose from a wide selection of colors, patterns, and textures when you go shopping for wallpaper. When you hang it up on the walls, it will instantly make your room look more exciting.
18. Choose Decorative Cushions
Cushions are a great way to spruce up your room decor. They can be used as decoration, as well as for comfort. There are many different styles and patterns of cushions available in the market today.
There are a few things that you should keep in mind while purchasing a cushion:
Choose the size that will suit your needs – square, rectangle or round
Consider the material of the cushion – cotton, linen or silk
Check out different stores for their range of products and prices.
19. Add Personality With an Art or Photo Gallery Wall
Adding art and photos will give your space a sense of personality and make it feel like it belongs to you.
The gallery wall is a popular design choice for many homes. It's an easy way to personalize your space and make it feel unique. Read this tutorial on how to make a photo gallery wall.
How to Add Personality to a Boring Room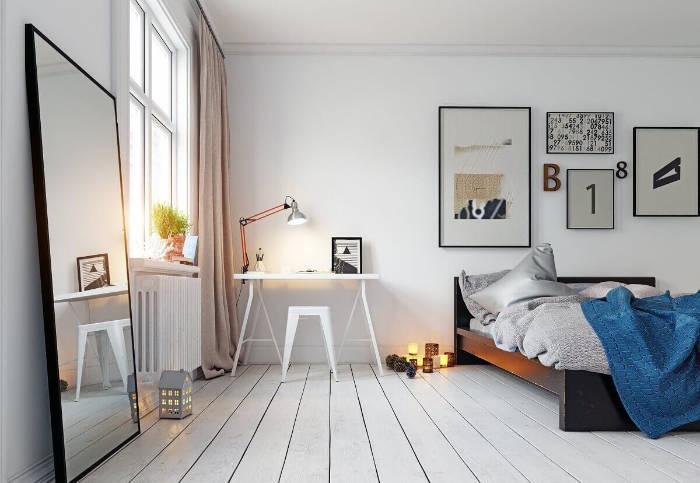 Many homes are decorated in a very predictable and boring manner with no reflection of the personalities of the people who live there.
We hope these bedroom makeover ideas will inspire you to make your bedroom look more like you want it to be and less like a generic hotel room. Add some of your personality and decorate a room you love to be in!
Also check out "Inspired Decor Ideas To Decorate a Small Room"
Tags: bedroom makeover ideas, room decorating ideas, how to decorate a room, how to decorate a bedroom