Popular trends from the past are making a huge comeback in home decor. From bold color schemes to wallpapers and well-maintained lawns, the latest home décor trends reflect the best, refreshing, and unique concepts and ideas.
New home décor trends in 2022 include lighting, rugs, furniture, nature, lawns, and artwork. And, of course, you can always add a few show-stopping pieces for some extra style points. Natural curves, exotic plants on the outside lawn, and well-maintained grass also lend to the overall beauty of your home inside out.
Read on to know more about the latest interior design tips that you can use in 2022…
1. Wallpaper is a Major Trend
Wallpaper is one of the key trends that has been around for a long time. Today, consumers are not afraid to explore unusual decorating ideas, and this trend is just as exciting for interior designers. Wallpaper designs are increasingly bold and creative, from floral to geometric patterns and animal motifs to tropical prints. With advances in printing technology, wallpaper styles are continually getting more interesting, and more substrates are available than ever before.
Wallpapers allow homeowners to make bold choices of color and pattern without overwhelming a room. In addition, natural-inspired schemes keep the room calming. While the use of colorful and geometric patterns is widespread, wallpaper has become more affordable and versatile with the help of new printing techniques. One of the most comforting interior design tips in wallpaper is to take care of the texture before you put them on wall.
2. Vibrant Colors are Making a Comeback
With the resurgence of vibrant color in modern interior design, it makes sense to incorporate this trend into your home decor. The simplicity of white furnishings, especially those in the kitchen, can feel drab and dull. Adding some color will update your rooms and help you achieve that "just right" look. And remember, you don't need to be a professional to make a color choice for your home. Just follow these fantastic and new home decor trends in 2022 for your home.
Try using rich jewel tones for your walls for a bold color statement. Interior decor experts at Sherwin-Williams recommend using rich colors with pops of vibrant accents. They set the stage for a moody and uplifting color scheme. You can consult a nearby interior designer for home décor and a professional lawn mowing company for all your outdoor needs.
3. Curvy Furniture
One of the hottest home decor and design trends this spring is curved furniture. Its rounded edges add movement and character to a room, while a round coffee table is ideal for relaxing in a living room. You can create a modern, elegant look in your home by mixing a rounded coffee table with a straight side table. Choosing bold colors and patterns will highlight the curved items and give the room a unique look.
Curved furniture became popular during the early 70s as designers experimented with modern techniques and materials. These days, curves are making a comeback after a period of minimalism. If you've been avoiding furniture with rounded edges, you might want to experiment with the trend. Curvy pieces of furniture can look great in any room, and they can be added to any existing theme.
4. Pattern Mixing
While you might be tempted to add the same pattern throughout your home, pattern mixing is not that simple. Reach out for some professional guidance as it takes a certain skill to pull it off. While you can hire professionals to help you with this, you can also try your hand at pattern mixing yourself if you know the golden rules. Remember that you want to create a balance between the patterns. If they are too close together, your room will appear too busy and chaotic. In addition, you need to keep in mind the color scheme.
Mixing patterns can be overwhelming, so make sure you have a harmonious color scheme. It is also essential to mix patterns of different sizes since bigger ones will pop up against smaller ones, while small ones will provide a place to rest your eyes. While working on patterns for your interior, it's highly recommended to seek out professional help from an interior designer for the best results.
5. Minimalistic Home Decor
Minimalist and new home decor trends in 2022 are all about reducing the amount of hardware used and adding functional pieces that support the design concept. For example, a wooden tray placed on a bench can serve as a console table and a comfortable seat when entertaining guests. Similarly, coffee tables with colored legs and footstools in geometric shapes are excellent examples of multifunctional pieces. These items are often a great way to create a minimalist look without sacrificing the room's look.
Zen philosophy has a significant impact on the interior design industry. It is mainly found in governs many countries in Asia. The limited square footage and apartment spaces of these countries forced their interior designers to be creative and develop the best ways to improve the functionality and comfort of their homes. In other words, they made their homes look spacious and comfortable without too much ornamentation.
6. Natural & Raw Landscape Elements
The new landscaping trend is a natural and raw look with fine detailing. Rustic-looking landscape designs look particularly beautiful, with retaining walls built from rough stones around well-maintained grass. Use paver stones in uneven shapes and plants with texture to add color and interest to your landscape. Consider rock gardens, wildflower meadows, and other low-maintenance plants along with perfectly cut grass. You can reach out to one of the best NJ lawn care services for your outdoor gardens and lawns.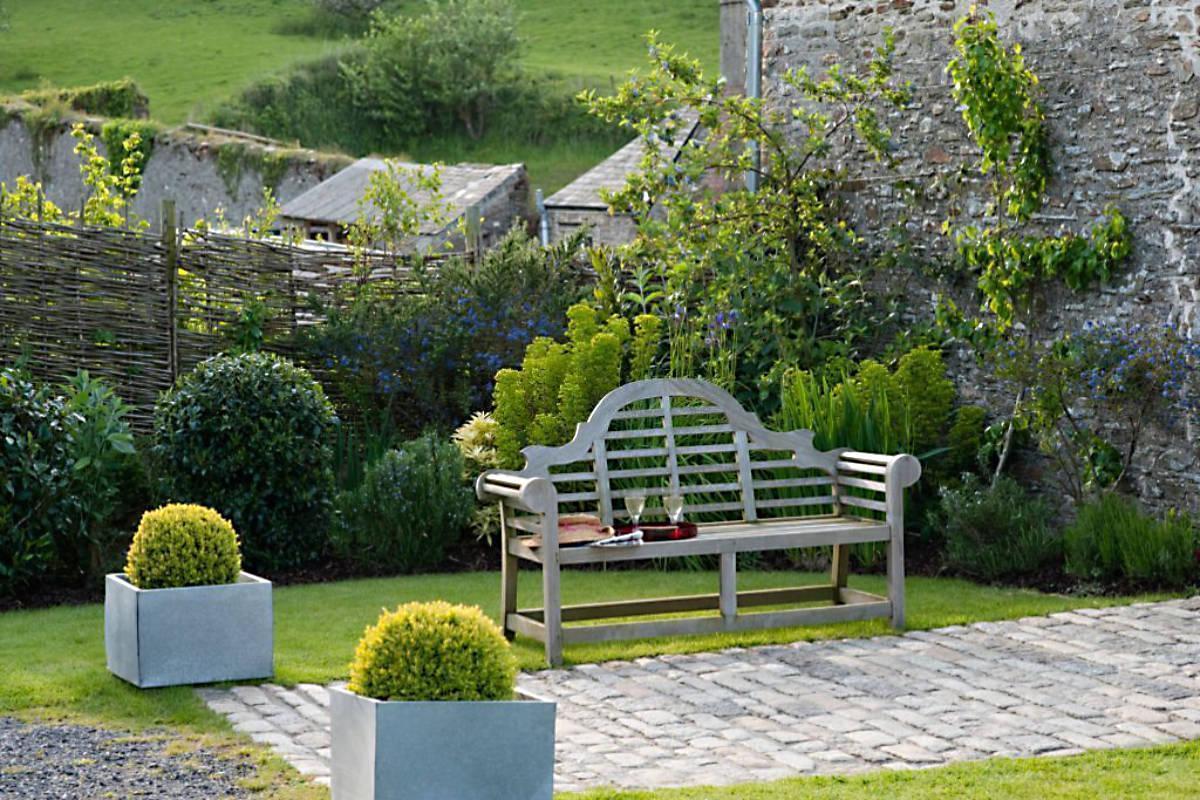 Contact one of the well-experienced lawn care companies for your lawn decorating ideas. Rustic landscaping emphasizes natural, raw materials, including wood, metal, and reclaimed wood. Repurposing vintage objects can further meld this look. A wrought iron or wood patio chair is essential. Neutral colors are ideal, but you can add pops of color through plants and other accessories.
7. Bringing Nature into the Home
Bringing nature into your home doesn't just mean buying house plants. Use natural materials and textures to create a serene retreat. Raw materials are breathable and soft to touch. And you can also try adding a large skylight to your kitchen or living room and let nature be an indispensable part of your home design.
Incorporating indoor plants is the obvious way to embrace biophilic design. While adding natural light and planted vessels will help clean the air, open curtains can be used to maximize natural sunlight. Your plants will love natural light, but your home will benefit as well! Bringing nature into your home is simple to do!
Key Takeaways
These trends reflect changes in the way people live and reflect the growing passion for their home décor. Everything matters, from landscaping to interior wall paints, furniture, and artifacts, to make your home beautiful and more appealing and relaxing. Low-maintenance landscaping involves using plants that require little or no added water to grow. This type of landscaping attracts pollinators and creates a more natural ecosystem.
---
Author's Bio
Laurie Pedraza works as a Marketing Manager for Healthy Lawn, the best lawn care service in New Jersey, offering comprehensive lawn services tailored to the region's unique needs. Her years of local lawn care industry experience allow her to understand the regional challenges and provide the most effective solutions for long-lasting results!