Having a small room can be a struggle when it comes to making it functional as well as a stylish space to enjoy. Some of you may use these tiny spaces as extra storage areas whilst others literally have to make do with these rooms as the main areas of their house such as their living room or bathroom! Whatever reason you want to learn how to decorate a small room, you've come to the right place!
In this article, we will go over the wall colours you should use, how to be clever with storage, use wall art to trick the mind and make the most of the natural light you have available to you. Ready to battle that tiny room?
Here we go with some inspiration to decorate a small room…
Think carefully about wall colour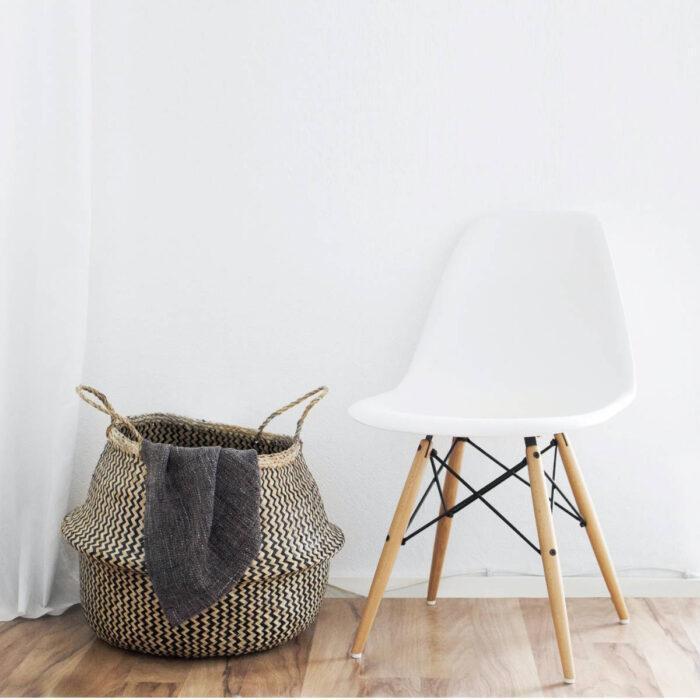 It might seem obvious, but the colour you choose to paint the walls in can make all the difference when decorating a tiny room. If we were to recommend the traditional choices, we would recommend lighter, neutral shades such as pastel grey, off-white and beige. These tones reflect the natural light and create the illusion of more space in the room.
However, if you want to live boldly, dark tones can make a small space appear larger as long as there is enough natural light in the room. Dark navy blue and even black interiors are huge in the world of interior design. So why not be hot on-trend by going dark instead of light?
Be tactful with storage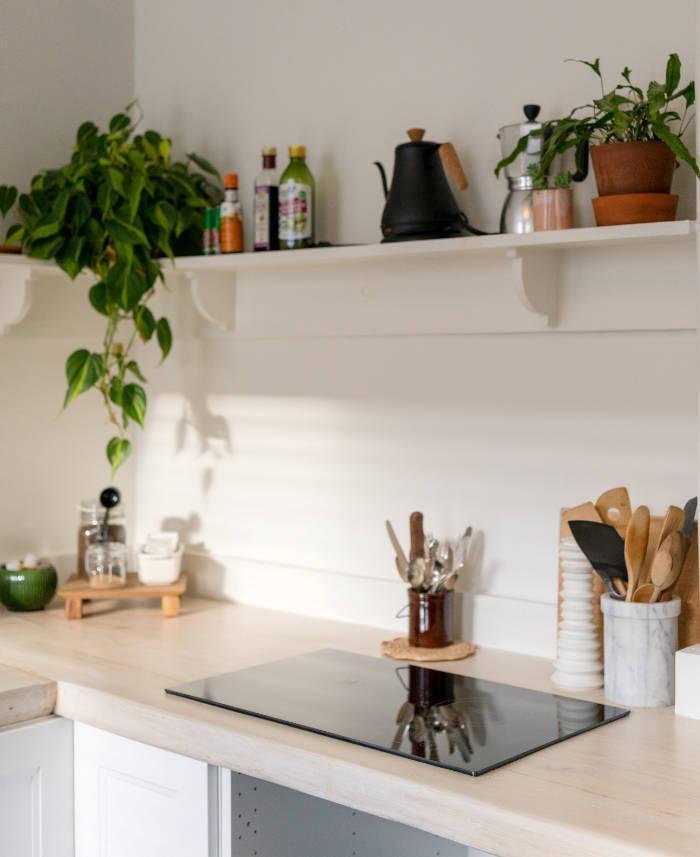 When you decorate a small room, it's important to be clever with storage. This will optimise your floor space and create a decluttered, stress free zone. Not only this, but it will look more aesthetically pleasing and leave more room for style!
A stylish way to create storage is to install shelving above door frames. This is a spot which is always left ignored but it's a fantastic place to put in more storage opportunities! Keep books or treasured ornaments up here! Or how about shelving wrapping around your entire kitchen to store herbs, spices, oils and more?
If there is space beneath your couch or bed in your small room, opt for lidded storage with wheels. The wheels will make it easy to access these boxes and the lids will ensure nothing inside gets dusty over time!
Is it your child's bedroom that is very small? How about opting for a toy hammock to hang from the ceiling? These are great for storing plush toys inside! And we all know how many toys they can collect over time!
Another great storage solution is a storage bench. Great for extra seating, used as a make-shift coffee table or for placing at the bottom of your bed, storage benches can be used in a wide selection of spaces. Store towels, bedding, toys and more inside!
Use wall art to make the room look bigger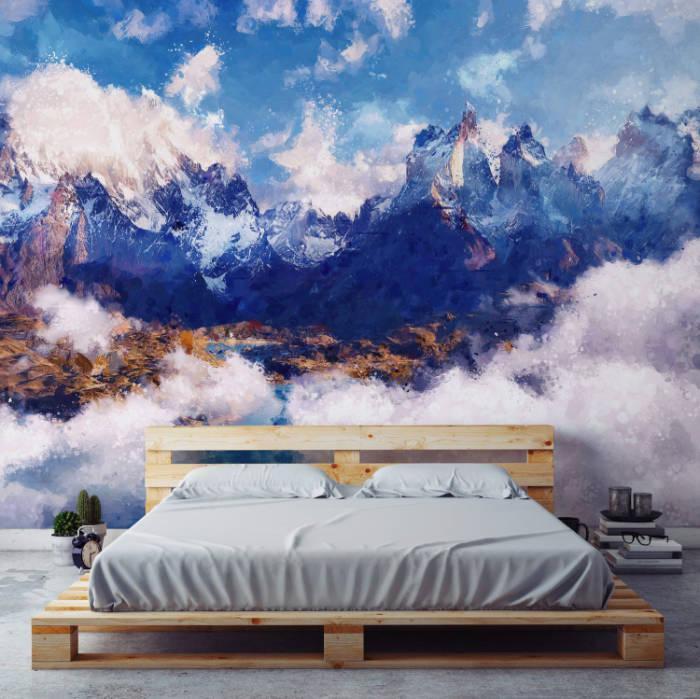 If you want to create a bold decoration feature, then choose huge wall art in your small room. Creating a jaw-dropping feature wall will add focus to the space and distract the eye from the small size of the room!
When it comes to custom-made wallpaper murals, the possibilities are endless! Why not create a nature scene in your baby's small nursery by choosing a zen birch forest wallpaper?
Or how about a football stadium mural for your football-mad child's bedroom? Or why not get in touch with your artistic side by embracing a Van Gogh painting wallpaper in your classic living room?
To create a peaceful ambiance in your bedroom, why not have a beautiful sky wallpaper on the ceiling to create the illusion that your ceiling is much higher than it really is? Or simply place it behind the bed to act as an extension of the headboard.
Decorate a small room with the right sized furniture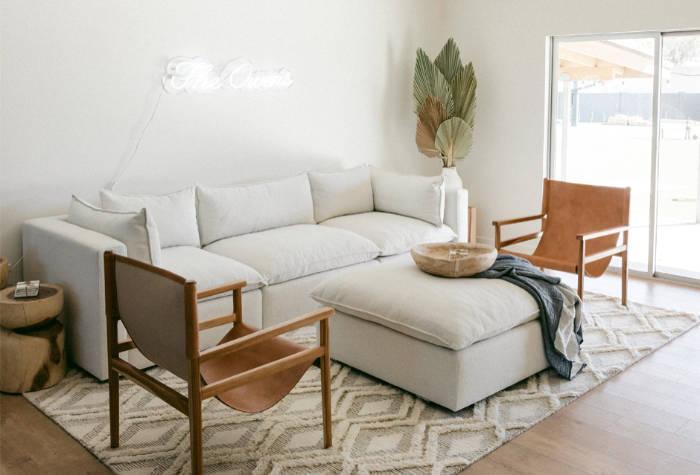 This may seem like a simple answer for decorating a small space, but it sometimes gets ignored when you like a piece of furniture despite how it is way too big for your small room!
Also check out the Easy Storage Ideas for Small Apartments
So when choosing furniture for your tiny space, you need to go with your head rather than your heart. This is because large furniture will only cramp up your space.
Try to find smaller versions of the items you love. Instead of a three piece sofa, go for a two seater. Choose a narrow console table instead of a chunky oak cabinet. If you love a huge TV, don't place it on a TV stand but install it onto the wall to save space.
The only piece of decor that we would say go bigger with rather than smaller is a rug! Larger rugs can actually make a room appear larger whereas a tiny one can shrink a space.
Choose a rug underneath a bed and make sure it is bigger than the bed itself. The same goes for a couch and coffee table set up. Make sure the rug acts as an island for your furniture to sit on rather than just be a little accessory.
We hope this provides you with some inspiration to decorate a small room in your home.
Looking for more ideas? Check out 14 Ways To Get Inspiration For Your Designs.