Every room in your house needs to be organized, but we often find it difficult to find ways to organize a small bedroom. This is because the space is limited and if the closet is small, you really have to get creative with your storage solutions. If you are looking for ways to organize your bedroom without a lot of extra work, read on to find out our 10 ways to organize a small bedroom.
1. Arrange Your Bedroom Furniture for Optimal space
When it comes to small bedrooms, it can be difficult to find a place to put all your furniture. To organize A small bedroom, you have to be creative with your furniture and maximize the space you have. When it comes to arranging furniture, you will want to think about arranging them in a way that gets the most out of the space.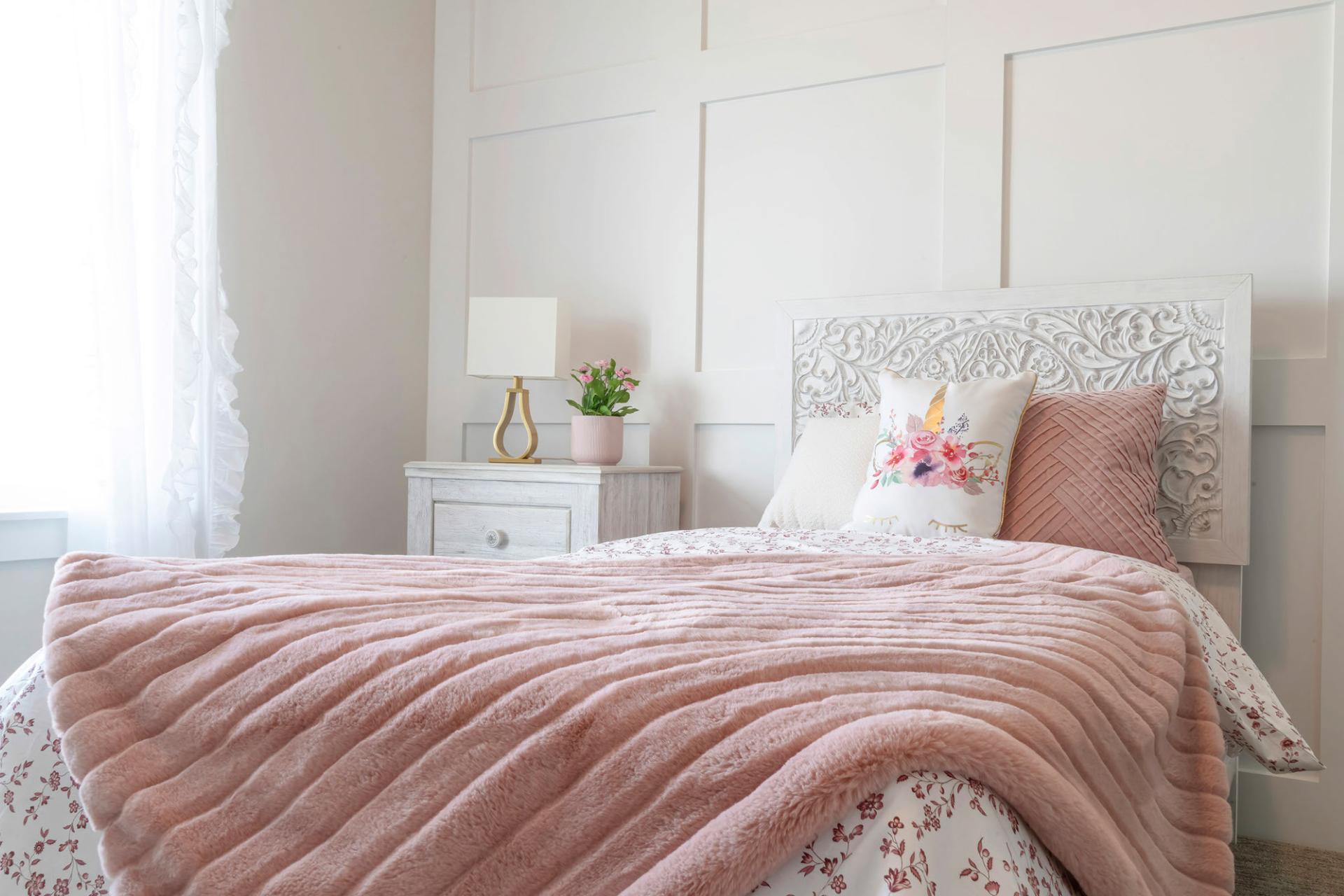 Before you start dragging your furniture around the room, get out a sheet of paper and try drawing out various possibilities for arranging the furniture you have. Also draw layouts with any furniture that you are thinking about adding or removing.
2. Organize A Small Bedroom by Dividing Your Bedroom Space
Having a bed in one area and a desk in another creates a sense of separation, as well as room to walk around. Rearranging the furniture might just make to feel larger! Sometimes you are just creating the illusion of more space but that's important too.
3. Minimize the Clutter in Your Bedroom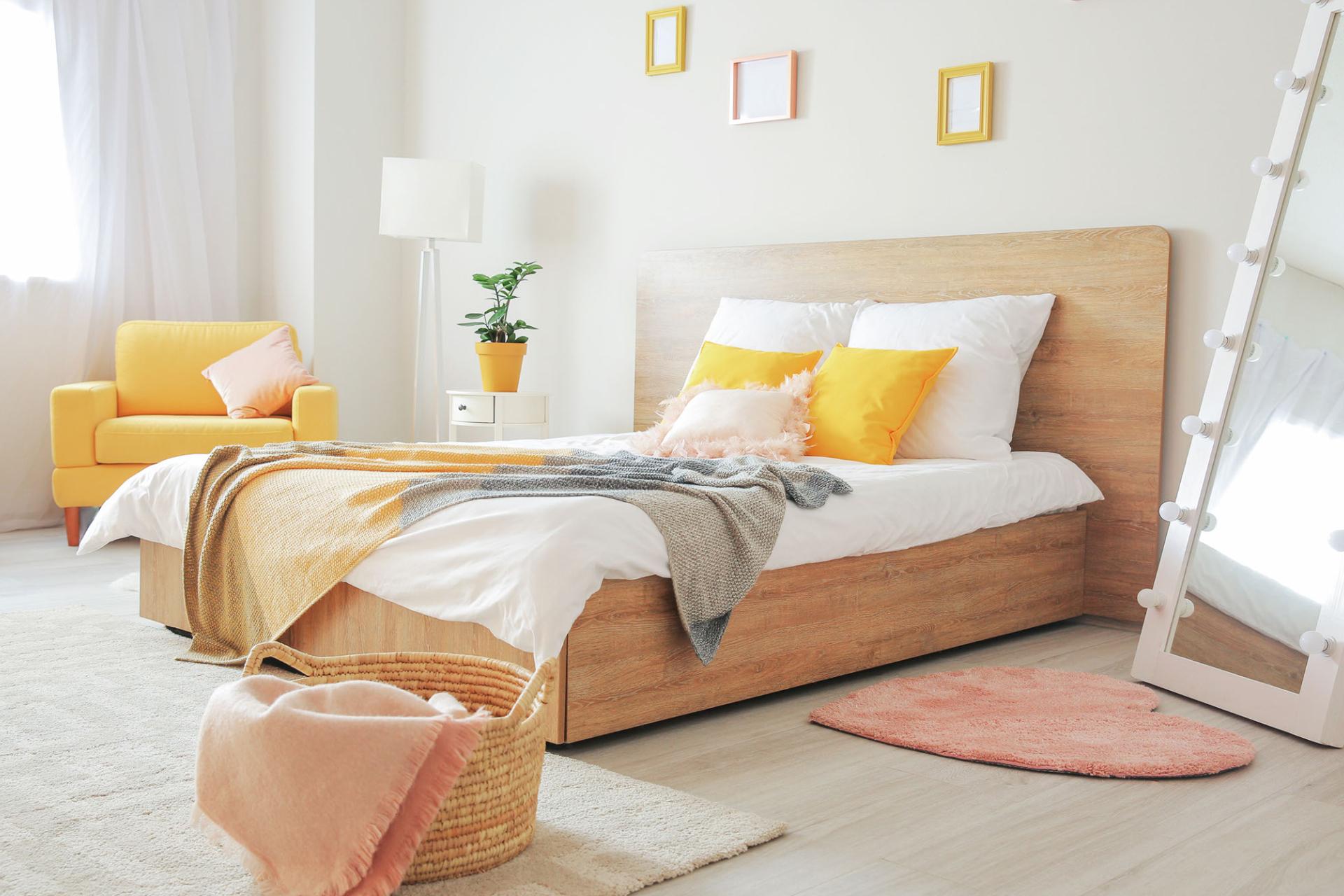 Organization is hard. It's difficult to know what storage you need when you have limited space. One of the first things you should do is get rid of all of the clutter that you have been holding onto. This means that you will have to get rid of things like old clothing, old electronics, old books and so on.
Once you have gotten rid of all of the material stuff, you should then decide on what storage you need for the room. You should first measure the room to get an idea of how much storage you need. There are a number of different ways to store things in your bedroom, including: shelves, a dresser, a chest, a storage chest, a closet, a side table or a wardrobe.
4. Consider Getting a Bed That Has Storage
Adequate functional storage is usually the biggest challenge. When it comes to organizing a small bedroom, you need to be creative and efficient with your storage solutions. If you budget allows, you may want to consider getting a bed that has storage.
If so, look for: Storage spaces that are built into the bed frame. These are perfect for storing blankets, pillows and sheets. Look for: Storage spaces on the headboard or footboard. These are ideal for storing your bedding, gadgets and books. Look for: Storage spaces on the side rails. These are perfect for storing pillows, blankets, and sheets. Look for: Storage spaces under the foot of the bed. These are also excellent for storing extra sheets and blankets.
5. What Else Can You Store Under The Bed?
There are plenty of things that can be stored under your bed.
Off-Season clothing – why clutter you closet with summer clothing if you only wear them half the year?
Off-Season footwear – why clutter you closet with winter boots if you only wear them a few months the year?
T-shirts and pajamas – You should have a designated drawer for these items and make sure that it is not in your closet.
Books – Keep your books organized and in one place.
Jewelry – If you're a jewelry lover, you can store your necklaces and bracelets in a basket under your bed.
Electronics – Chargers, cords and adapters, headphones and earbuds, MP3 players, and screens can all be stored under your bed.
Checklists – Make a list of the items you need to organize and stick it under your bed.
Laundry – Have a designated spot for your laundry and put it there when you're done.
Towels – Store your extra towels.
6. Choosing the Right Furniture
Some people like bedroom set where all the furniture matches. Others prefer combinations of different styles which gives you tremendous flexibility and you can really add your own personality to your room. You might choose a very textured eclectic decor or you may prefer a minimalist esthetic. While some know exactly what they want, others struggle to make decisions because they get overwhelmed by the infinite choices available today.
If you struggle with the overwhelming choices, make a decision on a style direction. This will make it easier because it narrows down the possibilities by process of elimination. Also check out this article about How to Mix and Match Bedroom Furniture.
Look for some inspiration on Pinterest and Instagram to help you narrow down what you like and don't like. This will help you to choose your style direction.
7. Consider A Murphy Bed
Many people choose to use a Murphy bed in order to make the most of the space they have. A Murphy bed is a great option for small bedrooms because it can be easily folded up to create more space. It also provides storage with its drawers. A Murphy bed can solve the problem of space in small rooms. It will allow you to easily store away your bedding when you are not sleeping in it. One of the other advantages of a Murphy bed is that it can be easily removed from the room without taking up space.
There are a vast range of options for Murphy bed like a desk that magically appears when you fold the bed away. How about a sofa? The innovative designs that have been developed in recent years are truly remarkable. They are generally quite expensive but sometimes they just provide the perfect solution.
8. Behind The Bedroom Door storage
Using the back of your door can be a great way to conveniently store some items that are not in plain site but rather in the shadows. You can find plenty of variations depending on your needs. For instance, you might choose bins that can be used to store anything such as extra clothing, shoes and dirty laundry.
You could store shoes or items that you don't wear often but need to keep close. There are some great organizers with a variety of pouches and pockets for different items. The angled pockets are great because you can easily see what's inside.
9. Storing Clothes: Bedroom Storage Furniture
If you have enough room a great solution may be a sturdy and spacious wardrobe. This allows you to store clothes, folded on hangers, without them taking up too much room. Next, consider storage solutions that can function as a beautiful piece of furniture. These solutions can give you the space you need, and are also able to be used as additional storage space for your bedroom. Inside the wardrobe, you can choose space-saving solutions that can create hidden storage space. These solutions include; drawers, hanging rods and shelving. You can also store your shoes in the bottom of your wardrobe, or in a basket.
10. Add Storage Space Using Shelves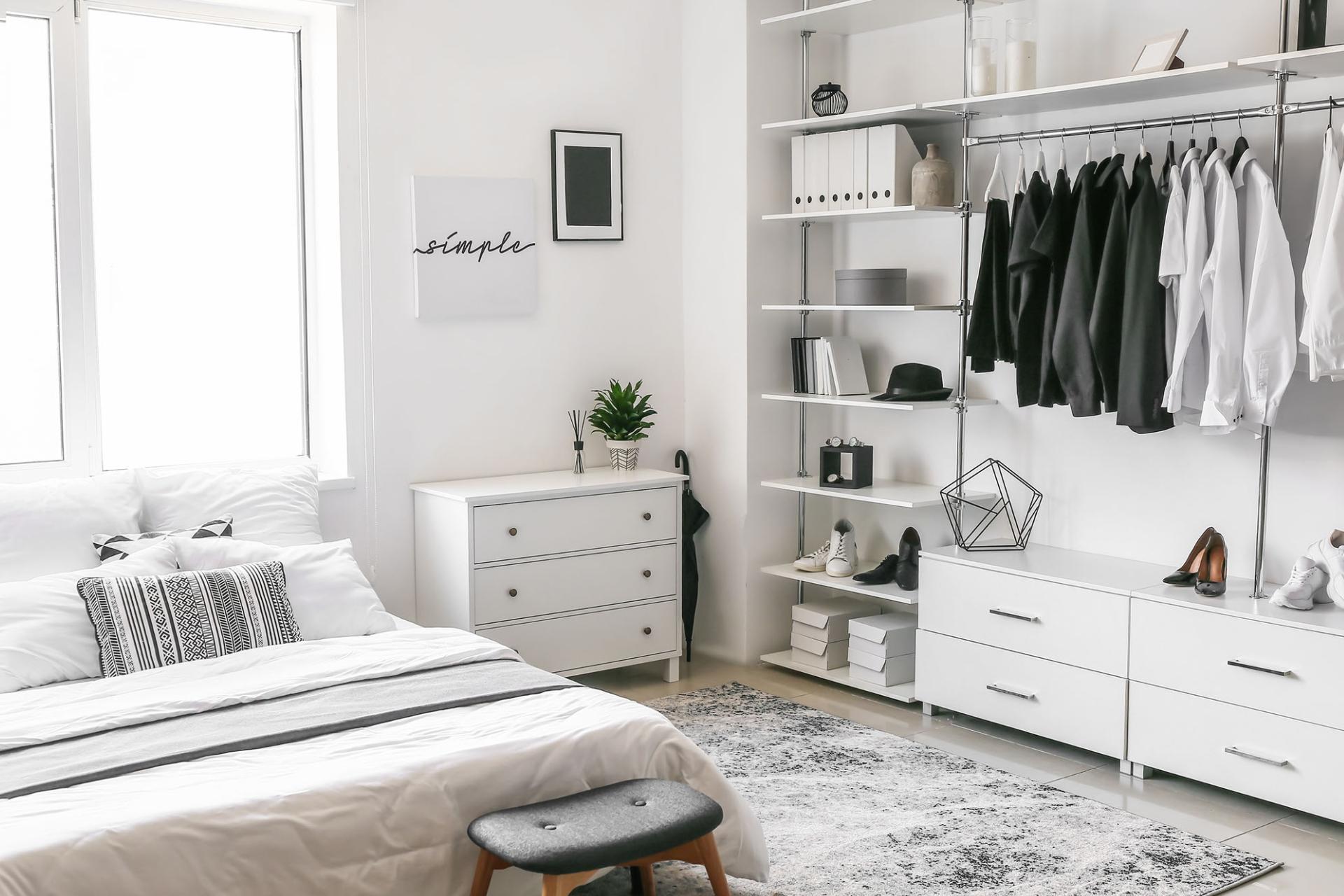 Floating shelves are a quick and affordable way to add texture and style to any small space. They can also serve as a great storage solution for small rooms and are easy to install. They can be installed horizontally or vertically, and can be changed up to suit your mood or the events that are happening in the room. They can be put up and taken down quickly and easily.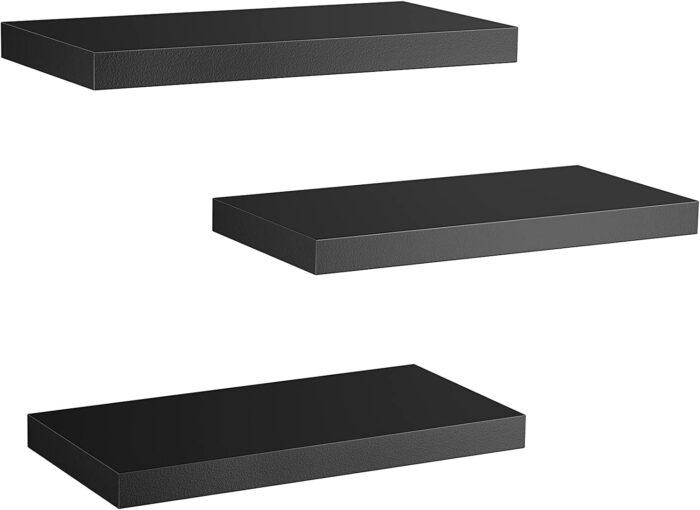 Think about how much wall space you can dedicate to shelves and what you would put on them. Do you have a lot of books to store? Would your shelves be primarily for storage or more decorative? Will they need to support a lot of weight?
Once you decide exactly what you would use them for, it will be easier to decide how many you need and what kind to get.
You can find shelving at Home Depot, Lowes or even Amazon and then attach it to the wall with a drill and a screwdriver. You can also use a level and measuring tape. If you don't have a level, you can use a string to make sure the shelves are level.
Organizing Doesn't Have To Cost A Fortune
When organizing a small bedroom, it is important to find a creative way to maximize the space. This is often the toughest part of the process, but it is worth the effort. If you need more space, you can always purchase furniture or accessories to meet your needs.
Get creative with hooks and shelves that can be used to store things. Use shoe racks and other inexpensive organizers to help you maximize your space. Check out these affordable organizers on Amazon.
Also check out 8 Great Bedroom Color Schemes You Should Try