Not everyone has a large backyard, but that doesn't mean that you can't still turn your yard into a beautiful green space. You can use these landscape design ideas whether your home is an apartment or a loft, a condo, or a townhouse, you can still decorate your small front yard. If your home has an outdoor space that's a little tighter, then all you need to do is tone down the scale of your design.
Get in touch with custom landscaping services in order to find out how best to design your yard.
Even with a small yard, you can still add soul, plant trees, large plants, add a patio and a seating space. You could even get water features. Learn more about landscaping through this guide. You can also approach landscaping companies in New Jersey to get help with your yard.
Landscape Designing Your Yard Space
With just a simple online search, you can already find innumerable ways to design your s yard. You can think about adding a container garden or making use of vertical space. Another option is to get a hanging garden for your home. Landscaping companies in New Jersey can help you turn your small yard into the landscape of your dreams. Get inspired by these ideas to develop your yard space.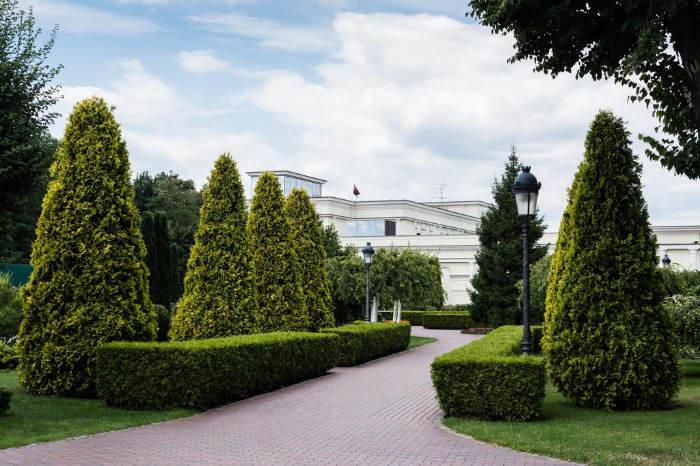 Here are thirteen ways you can design your yard space, even if you have a small yard.
1. Historic Design
Is your backyard paved? Maybe you want to limit the amount of greenery and add a seating area to your backyard. Consider dividing your yard area into two sections. One is an outdoor living room area where you can socialize with friends and family. You can also turn this into a dining area as well. If you add hedges like boxwood or hornbeam next to the seating area, you can create a unique historic-looking space. You can make use of materials like brick and bluestone or opt for materials that are similar to that used in constructing your home.
2. Add a Floral Border
If you want to add a factor of interest to your front yard, then consider adding a border consisting of flowering plants. You can think about adding both annual as well as perennial flowers, for example, petunias and hydrangeas. Such flowering birders add beauty to the entrance of your home. They also catch the eye of any visitors.
3. Add a Water Feature
You may think that since you have a small yard, there won't be enough space to add a water feature. If you're just a little creative, however, there's a lot you can do. Is there a nook between your front door and your garage? That could be the perfect place to add a water feature.
If you add a water feature like a pot that releases water, then the pump used to run the feature can be hidden inside the pot. A shaded corner where plants aren't growing well is another great place to add a water feature.
4. Wheelbarrow Full of Flowering Plants
A wooden wheelbarrow can make an excellent addition to your small yard. Especially should you have a cottage garden, this idea can be perfect for your home. You can create a garden display for your yard. Add flowers like petunias and fuchsias, as well as ivy. The wheelbarrow will look even more beautiful with the plants spilling over the sides.
5. Pathway of Boxwood Edges
Consider adding a boxwood edge pathway to your home, as these look really classic. The look is monochromatic, but you can make use of boxwood shrubs to add designs to your pathway. If you also add a groundcover that is colorful, using phlox as an example, then your pathway will look even better.
6. Build a Lasting Flowerbed
You can have flowers of different colors or those that complement the colors of your house. By mixing flowers that bloom during different times of the year, you can ensure that your display of flowers stays constant. Say you think about adding evergreen bushes next to flowers that grow in the spring and the summer.
7. Get a Potted Border
You could be a beginner when it comes to gardening, or perhaps you simply don't have the time to maintain a garden. If this is the case, you can get potted flowers, as well as evergreen shrubs. You can also think of getting creeping groundcovers. These plants can then be swapped when the season for new plants arrives.
8. Stone Planters for Succulents
Succulents look aesthetically pleasing but are simple to take care of. You can get different kinds of textures such as small yuccas as well as aloes. You can also get creeping succulents, which can be used to fill any gaps.
9. Get an Evergreen Border
You may not want to add annual flowers at all. But can you still add color to your yard space without them? Consider getting evergreens that are white. You can also get azaleas, which are known for their floral displays. Mix in these with other evergreens that front bloom, and you can make your entryway look classy.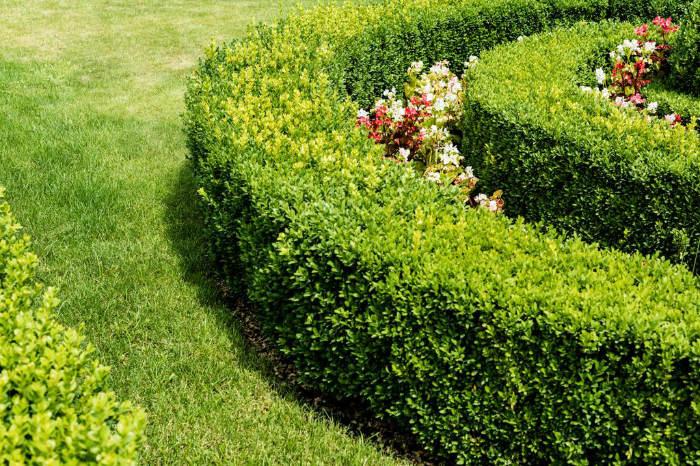 10. Climbing Wall of Clematis
Do you want to hide your wall, mailbox, or your fence? Two options you can consider for this are clematis and ivy. There are innumerable varieties that you can find the clematis in. You'll also need to ensure that it gets enough sunlight.
11. Convert a Bicycle Into a Planter
Do you have an old bicycle lying around? You can upcycle your old bicycle into a planter. This can enable you to add a whimsical touch to your home. Create a display that is both chic as well as shabby. The potting mix you use should be of high quality. It should also be able to drain well. But it needs to be able to hold moisture for your plants.
12. Lighted Driveway
A driveway will benefit from having a bed alongside its length. This enables your yard to look cleaner and more appealing as well. The lights you add to your driveway can help you guide the guests up to your home. Consider getting lanterns, as they look appealing. You can get solar as well as wired lights for your yard. Alongside your shrubs, add your lights to improve your curb appeal.
13. Add a Mediterranean Fountain
A Mediterranean fountain can make your yard look more elegant. If you live in an area prone to droughts, then such a fountain can be ideal for your home. Design your pathways such that they converge in a small plaza in the middle of your yard. There, add your charming Mediterranean fountain as well as a fountain bed.
Conclusion
Make use of these landscape design ideas to transform your small yard and increase your curb appeal. Learn more about custom landscaping services with the help of landscaping companies in New Jersey.
AUTHOR BIO
Kate Jensen works as a Marketing Manager for Custom Landscaping & Lawn Care, the best residential and commercial landscaping company in Middlesex County, New Jersey. He has been committed to providing an easy and hassle-free customer experience! Nothing is more important to him than your complete satisfaction.