Say Goodbye to Clutter with these Smart Bedroom Storage Solutions
Have you ever heard anybody say "I have too much storage space"? Probably not. We keep accumulating more & more stuff and you gotta put it somewhere. If you had enough storage space two years ago it doesn't mean you have enough today.
Bedrooms are particularly challenging because you have lots of little personal things and you don't want to have clutter so we gathered up some brilliant bedroom storage solutions to help.
One of the goals of a bedroom storage solution is to free up floor space to make it feel more spacious and relaxing.
Here are some excellent bedroom storage ideas that we curated.
1. Place a blanket box at the foot of the bed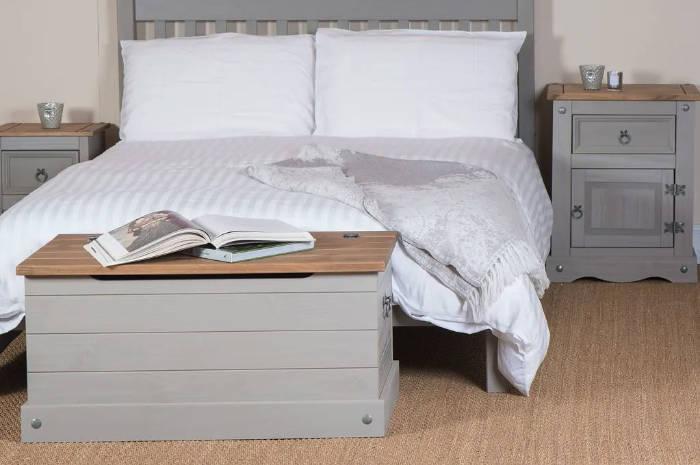 A beautiful blanket box can help store any miscellaneous items, like blankets and pillows. The blanket box will also provide additional storage for out-of-season clothes. Regardless of the type of storage unit you use, don't just fill it with junk, clear out all the things that you never use. A bedroom is more pleasing to be in if it feels uncluttered.
There are also all kinds of other beautiful free-standing bedroom storage solutions that you can find…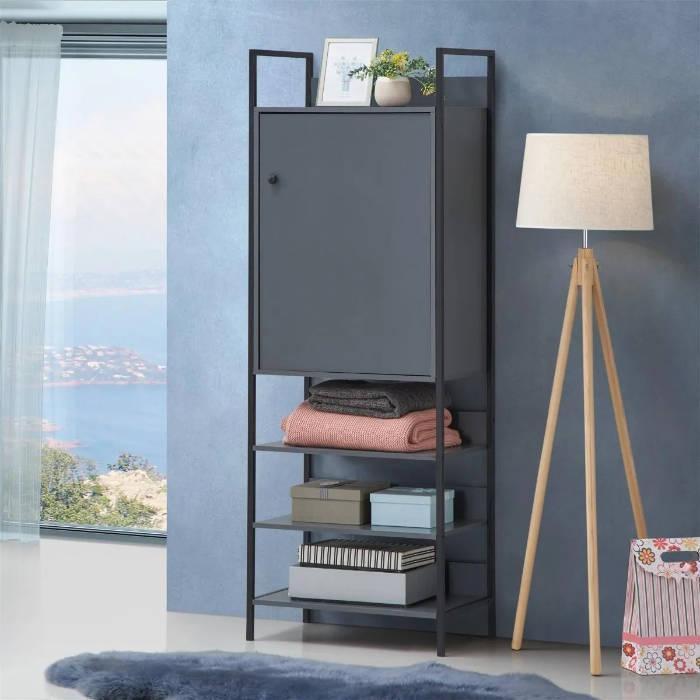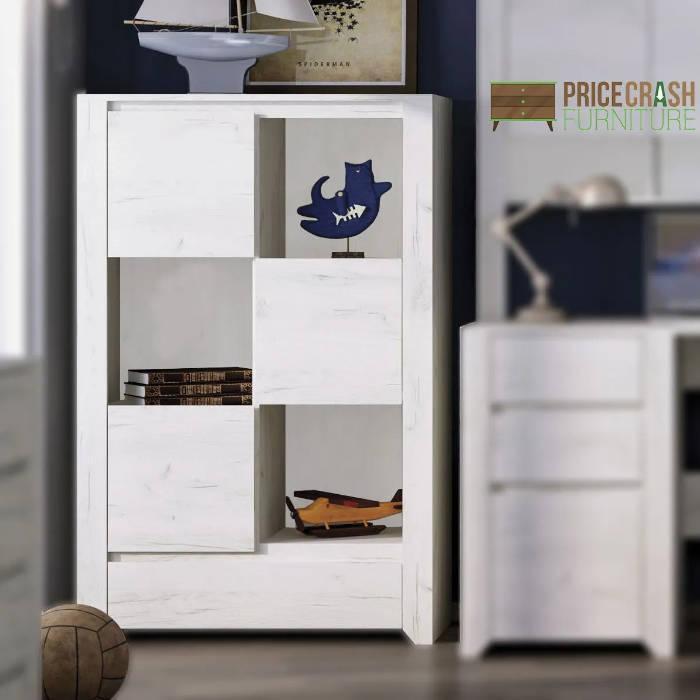 2. Choose bespoke built-in storage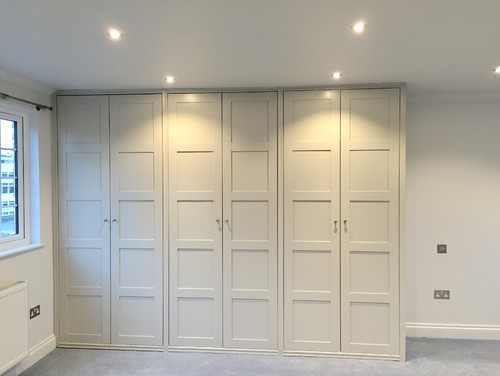 A very popular way you can make use of empty space is by installing built-in closets on the wall opposite the bed. It's not a logical solution for renters unless you plan to stay long-term but this can make the room feel bigger and allow for more space for other storage options.
It's a beautiful alternative to freestanding storage and makes use of awkward nooks and alcoves. Using a bespoke built-in wardrobe will make best use of every inch of space. After you've chosen a style of bespoke built-in storage, you can organize your closet, wardrobe, or other bedroom storage solutions.
3. Use boxes and trays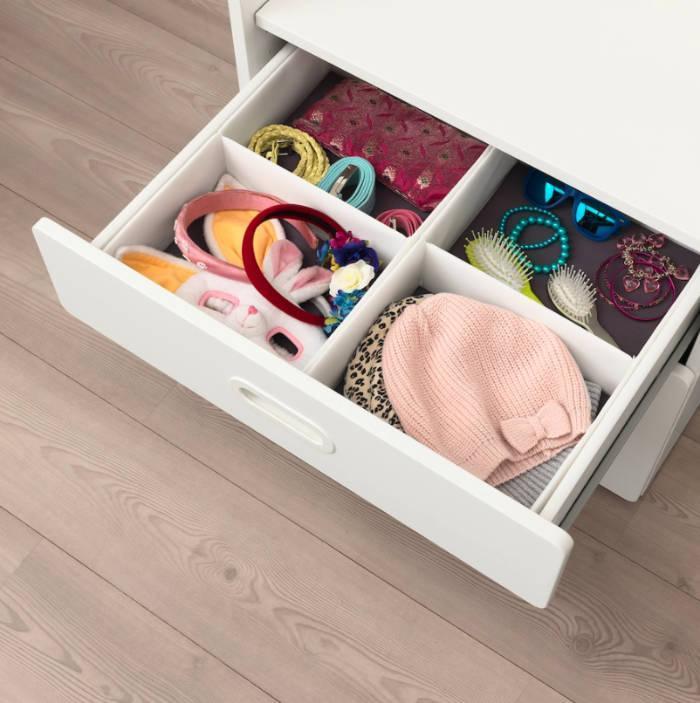 These items will help you sort your socks, shoes, sunglasses, and belts. Besides trays, you can also use drawer dividers, which you can buy from IKEA or Amazon. Also make use of ottomans. Using storage ottomans will give your bedroom a modern and chic appearance. The choices are limitless!
4. A bed or headboard with storage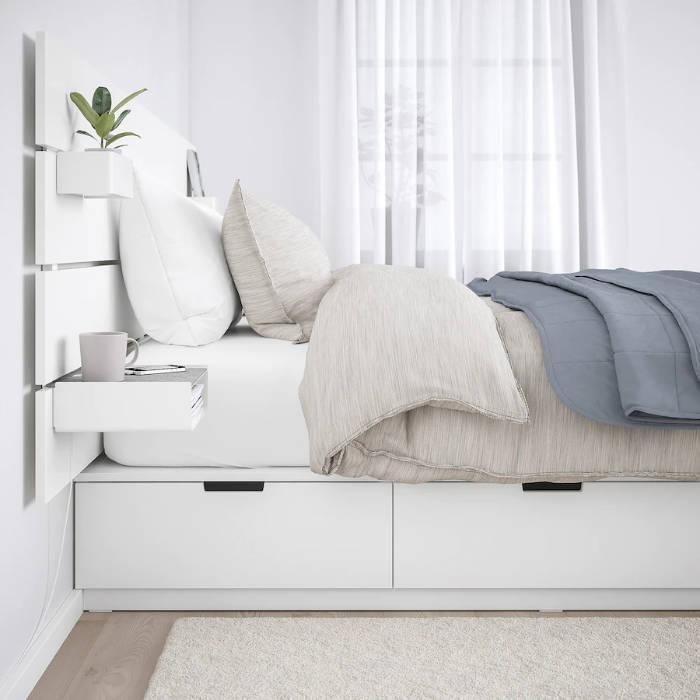 There are some beds and headboards with brilliant bedroom storage solutions built-in. They provide plenty of drawer space for clothes and extra bedding, books and other personal items.
5. Use a storage solution under the bed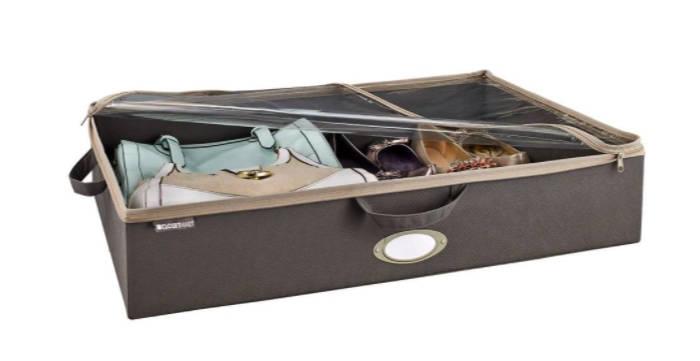 If you have a large amount of clutter, you may need to keep things out of sight. The best solution to the problem is to use a storage container underneath the bed. A soft plastic bin will work well with a zipped cover works great for this. It's a great storage solution for off-season clothing, shoes and other items that you don't need to access everyday. This will help to keep the room organized. These solutions can also be used in other rooms. The bedroom is the most personal place in your home, so it needs to be furnished with practical pieces that make you happy.
Don't forget about the vertical space. The wall space above the bed can be used as valuable storage. A built-in window seat with storage is a win-win with attractive style and functionality.
What are some ways to get the most storage in a bedroom?
You should add a mix of storage solutions to your bedroom to maximize storage. So you have plenty of storage options, incorporate hanging space, drawers, shelves, cubby holes, baskets, bins, and underbed storage. You should look for spaces that can be utilized more effectively and see if they can be converted int into storage areas.
For easy affordable solutions, choose furniture with multifunctional purposes like an ottoman or blanket box with storage, an upholstered window seat, a bed with storage, storage containers that fit under the bed. They can help to add to your bedroom's storage capacity.
Also check out our recent article: 17 Relaxing Room Decor Ideas to Escape the Chaos