We hope you enjoy part 2 of our collection of room decoration ideas & quick tips to take your own decor to the next level.
Here are the next five room decoration tips. We have many more to come so check back soon.
Quick Decor Tips Vol. 2 – Room Decoration Ideas
Black Accents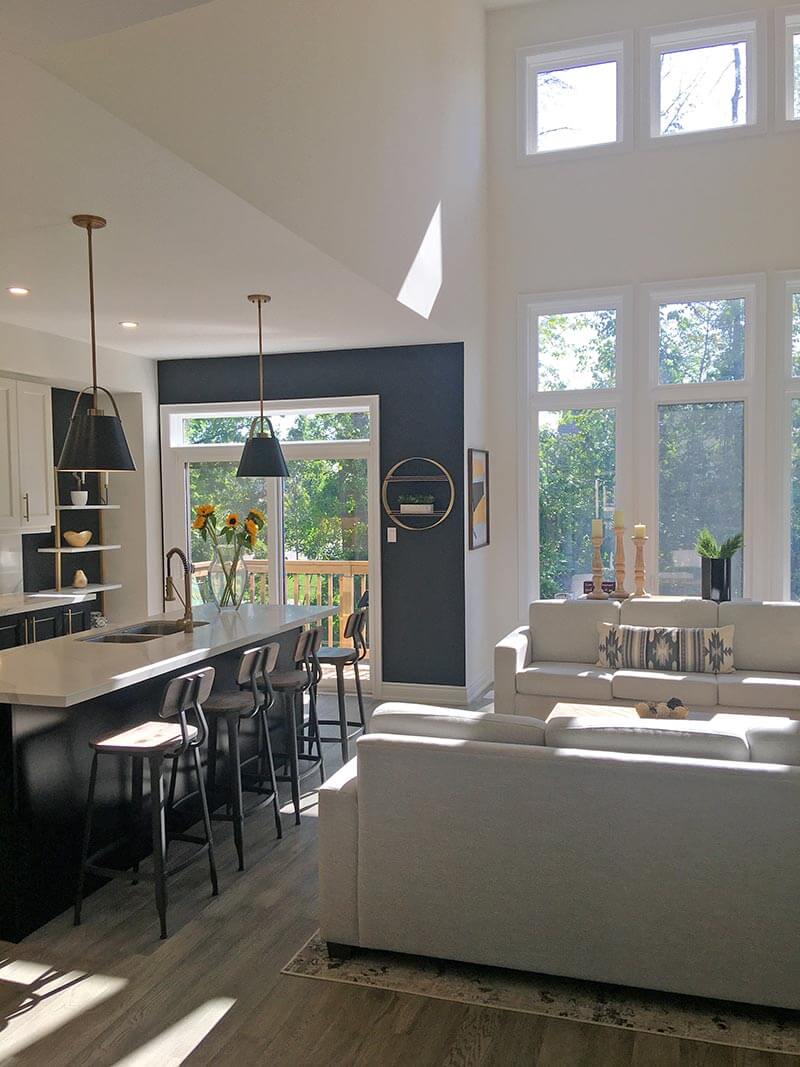 Most people think black accents make your space seem smaller but this isn't the case. It actually can enlarge the space by putting your darkest tone on an area you want to push back. If used moderately it can actually ground your room and tie everything together. The overall contrast can be absolutely striking and look very elegant.
Cohesive Flooring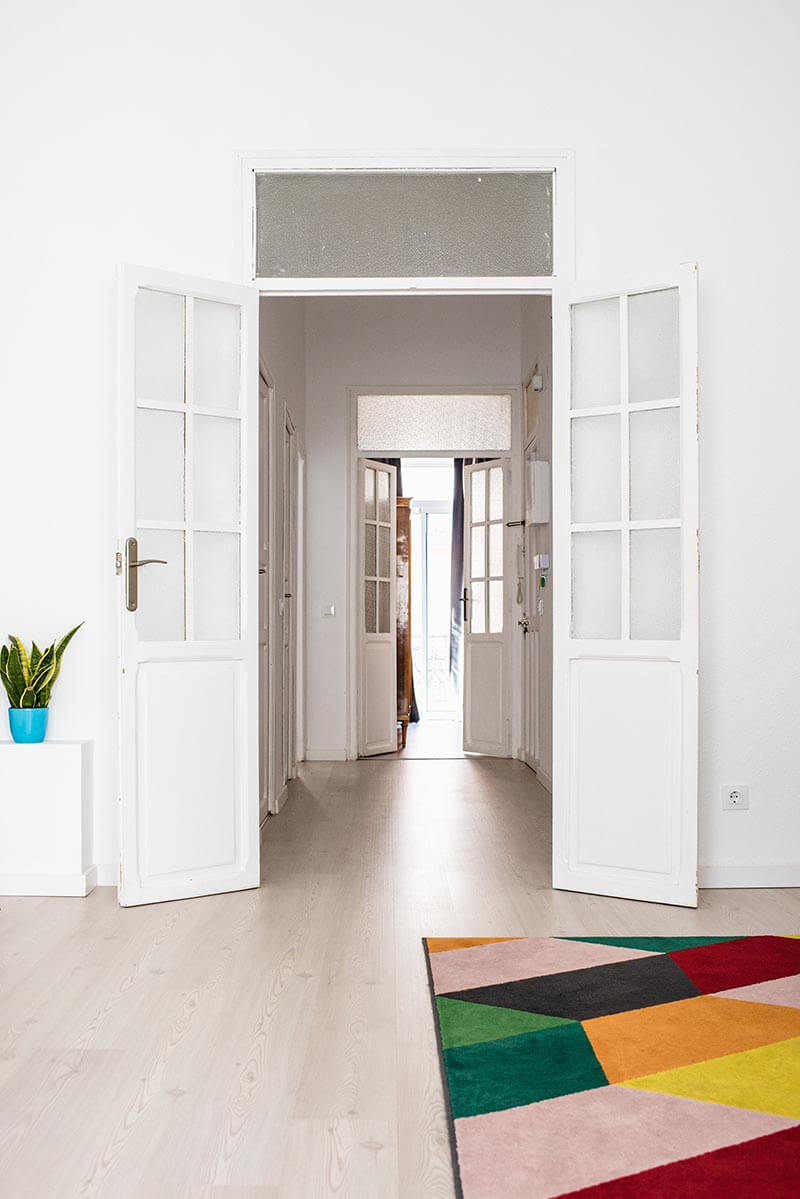 If it's possible your flooring should be cohesive throughout your home. This can be expensive but overall it's much more appealing to the eye and will also elevate the value of your home overall. Using the same flooring throughout the home also gives it a much larger feel. You can also use rugs to break up the continuity and divide up the space.It also creates the illusion of distinct dining and sitting areas but still pulls together as  part of the same, larger whole.
Ways to Spruce up an Old Fireplace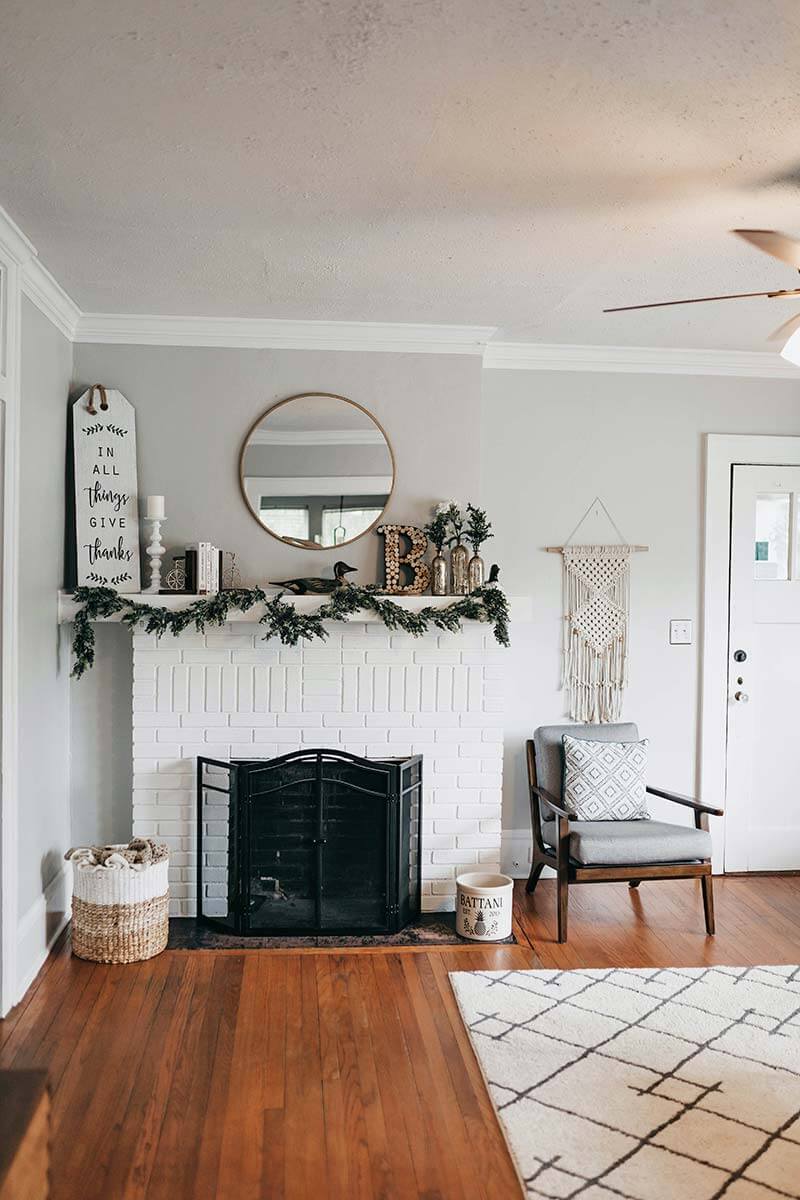 Current trends favour brightly painted fireplaces and it does look very chic. If your fireplace is not a working fireplace you can use it as a decorative piece by placing candles, books, and any decorative items that you want to display. Displaying pictures, paintings or plants on the mantle is also another way to utilize the fireplace. Pull out some of your old items that you've had stored away and you may just have the place for them now.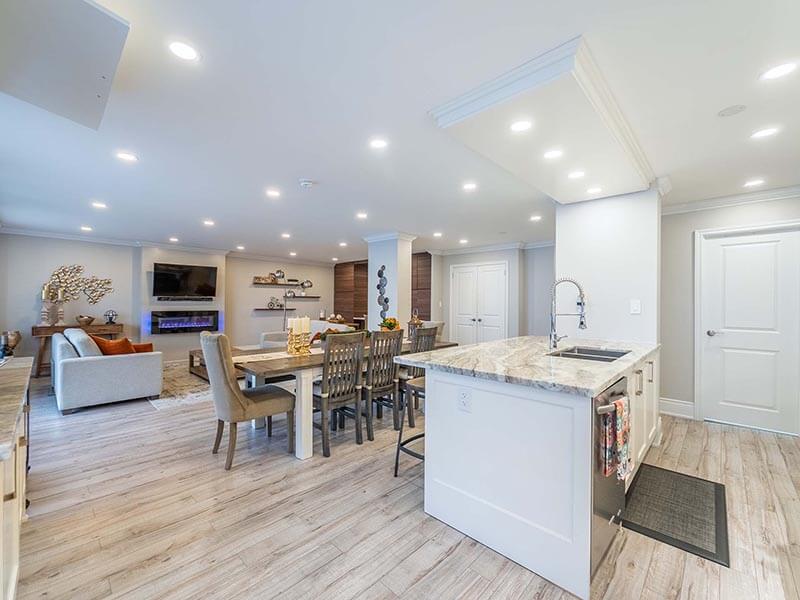 The best way to hang a television is at eye level. For instance if you're sitting on your sofa you'll want it at eye level from the position you are sitting at.
If you like to watch tv when you're in the kitchen you may want to hang it at eye level from where you're standing or if you happen to sit at an island you may want it at eye level from there. It's best to hang it at 1.5 times the diagonal span of your TV screen for optimal viewing. Consider a TV mount that swivels if you like to view from different positions in the room.
Make the Room Feel More Open with Lighting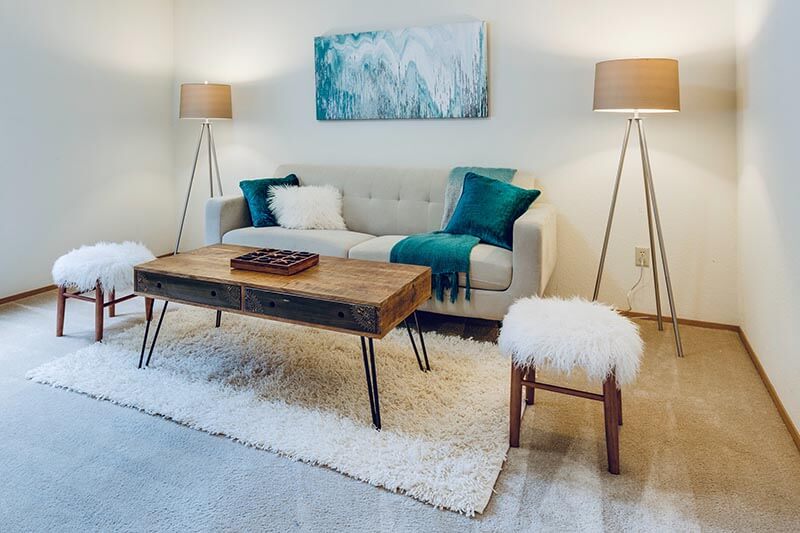 If you are lucky enough to have a lot of natural light, larger windows is a key component to connecting the room with the outdoors. If however you do not have this option lighting fixtures is an amazing way to create the effect of openness and brightness. Sheer window coverings are also a great idea for your windows as it provides some privacy yet still lets the light shine in.
Here's a video version of our Room Decor quick tips volume 1:
Hope you enjoyed our these room decoration ideas and quick tips
---
Also check out Room Decoration ideas Volume 1