Updated October 22, 2022
We're putting together a collection of room decoration ideas & quick tips to take your own decor to the next level.
So here's are first five room decoration tips. There's many more to come so check back soon.
Room Decoration Ideas….
Make the Most of Your Natural Light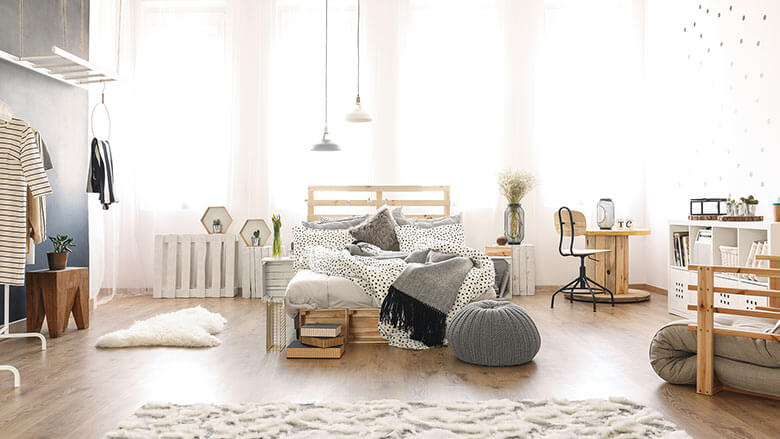 Have you ever picked colors in store and thought they would be perfect for your room and to your dismay when you brought home the color swatches they look completely different up against your walls. Well thank goodness you didn't actually buy the paint and be thankful for those color swatches the store provides. The best way to pick a color is in natural light. When you decorate you should always look at the natural light in your room. When facing south, your room benefits from the maximum amount of light whereas north facing windows are darker so paint colors can be a very different hue.
Hanging Curtains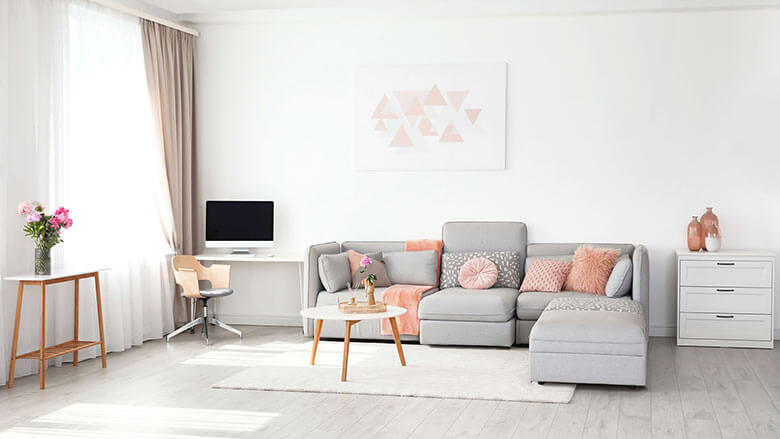 The best way to make a room feel higher than it really is to hang your curtains high. This can creates a very impressive impression. Also, go for a luxurious fabric, velvet or silk just to name a few this creates a beautiful frame for your windows. Do not hang your curtains close to the frame as this makes the room feel smaller and it's just as appealing.
How to Give the Effect of a Higher Ceiling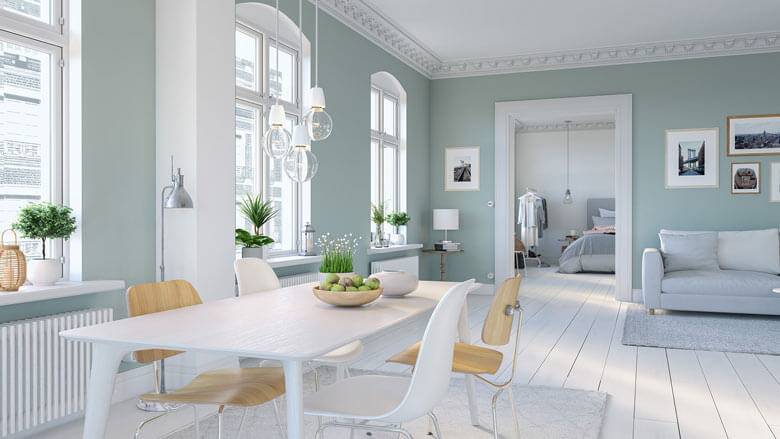 1.  As far as purchasing furniture with a low ceiling in mind, think low furnishings. The low height of the furniture will help give the illusion of a higher ceiling room.
2. Keeping your lighting flushed to the ceiling hence giving the appearance of more headroom.
3. Keeping your window coverings light & simple works & is also a great way to make your room taller. If you use heavy window coverings it just makes it feel closed in. If you do select drapes, choose a pattern that will draw the eye up giving an illusion of a higher ceiling. A solid color drape with some kind of pattern at the top will also add height. If you're installing crown molding, keep it in proportion.
4.  Groupings of different objects on shelves going up to the ceiling also draws the eye up & picture hung in vertical rows, will also give the illusion of height.
5. If you have an older structured home sometimes there are nice surprises lurking in your ceiling. During a renovation you may want to take the ceiling out to it's bare bones exposing it's structures and find that you may have a nice floating ceiling. In older homes the ceilings were built lower as this was a desired look back then. You will be surprised how much taller your ceiling will be if you have the opportunity to do this.
6.  Bouncing some light off the ceiling will also give it a higher effect so when purchasing lighting try and keep in mind this tip. Try sconce lighting or indirect lighting directed upward from an interior cornice or torchèr lighting.
In order to divide up the space you may want to add on a partial wall or pillar to divide the room visually or with texture like area rugs, wallpaper or furniture to help create different spaces yet still making it cohesive. Even a piece of furniture like a sofa with its back to another space, a bench, a decorative screen, floor lamps, or bringing in plants can help divide the spaces.
Groupings of 3… the Magic Number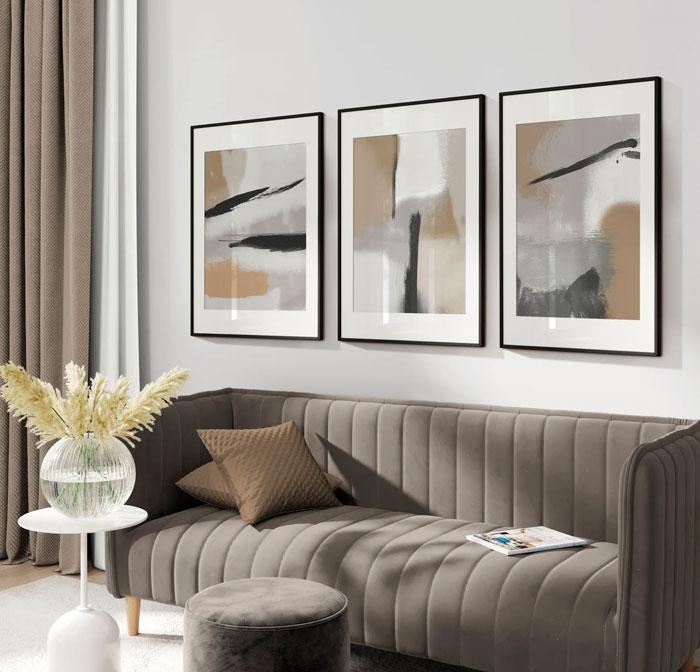 If there is a magic number in design, it is 3 and in general, use odd numbers. Group odd numbers of items whether it's books, cushions, photos or candles. It forces the eye to move around the display, creating a level of visual interest that is symmetrical, even-numbered groupings just don't have the same effect.
Don't Be Afraid of Black Paint
Black paint can be magnificent on an accent wall. Try flat black paint with abstract art or framing with MDF for a beautiful, visually impactful accent wall.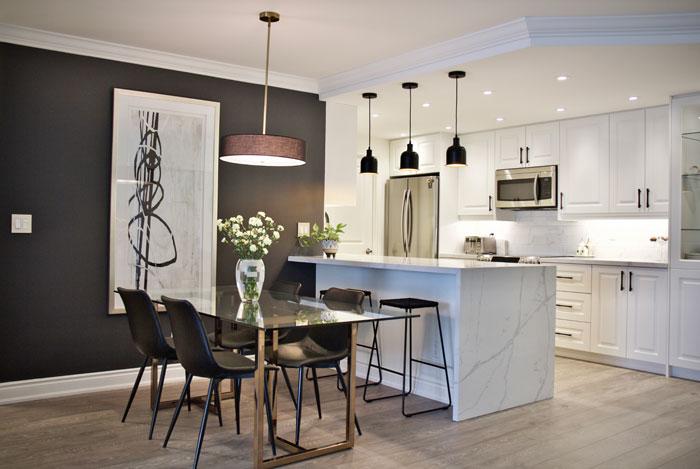 Hope you enjoyed our these room decoration ideas and quick tips
---
Also check out "11 Inspiring Modern Bedroom Design Ideas"