When a child appears in your life, you want to make their world beautiful and cozy. Apart from nice furniture and clothes, parents often look for home design elements to make a child's nursery room more personalized and good-looking. Still, not every design available over the counter will be useful and beneficial. Some of the plastic toys and decor are just too low-quality and can even be dangerous if they are made of harmful substances. 
That is why buying the most natural and safest designs for a child's bedroom is a wise choice. With them, you will always know that these items do not only beautify the dwelling but bring only positive experiences and don't carry threats. 
Still, deciding on a specific design can be challenging at times. What should you start with? Simply listen to your heart or choose practical items? Luckily, Crawoo.com can help you choose since there is a rich number of baby name signs for nursery as well as other creative and non-cliche childrens' room designs. 
5 Actionable Tips for Organizing a Safe and Unique Nursery
Here are top 5 tips for making the child's room design safe and amazing. The first thing to know about decorating the nursery is that it is best to start this long before the baby arrives. 
Why? Firstly, because you need to think everything through, – from floor surfacing to painting the walls. The nursery should be ready months before the baby is born. 
Many paints have the tendency to gas off for weeks and you wouldn't like the baby to breathe it in. 
But what else besides this to pay attention to? What if your nursery is ready in every aspect but not decor and furnishing? 
Tip 1. Buy a Non-Toxic Bed, Sleeping Pads, and Mattresses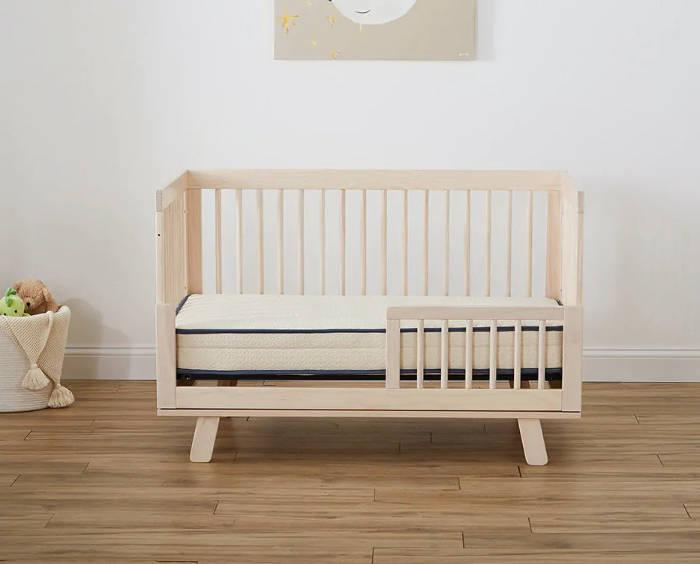 A sleeping place is where the newborn will spend 12 to 14 hours every day. So it is of paramount importance for the sleeping place to be absolutely safe and comfortable. 
When choosing a mattress, consider firm mattresses made of materials like organic cotton. The material doesn't ignite easily unlike synthetic textiles. 
Another great idea is a waterproof mattress with safe food-sort polyethylene inside.
Tip 2. Plan the Nursery Room Layout in Advance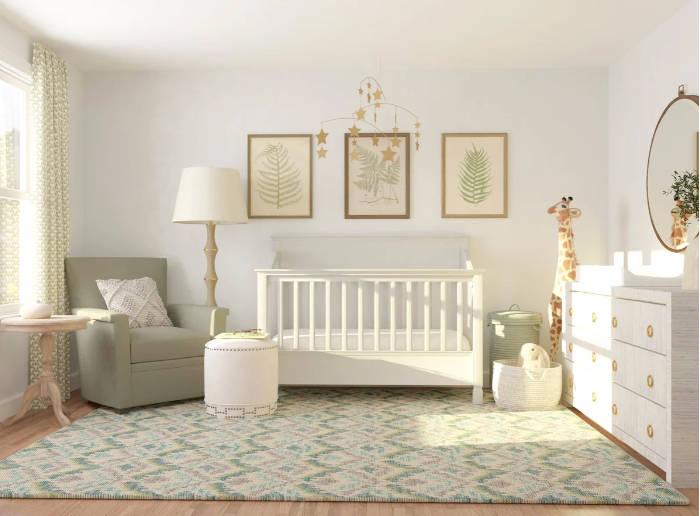 Designing the nursery room means seeing the whole picture including the bed zone, changing zone, storage place, play area, etc. 
For example, make the sleeping zone far away from the door for the cases when you will need to check on the baby without waking them up. Also, move the bed away from the radiator.
Planning this layout for the near future, think also about where you might move the bed when the baby becomes older. 
Tip 3. Use Colors for the Nursery Interior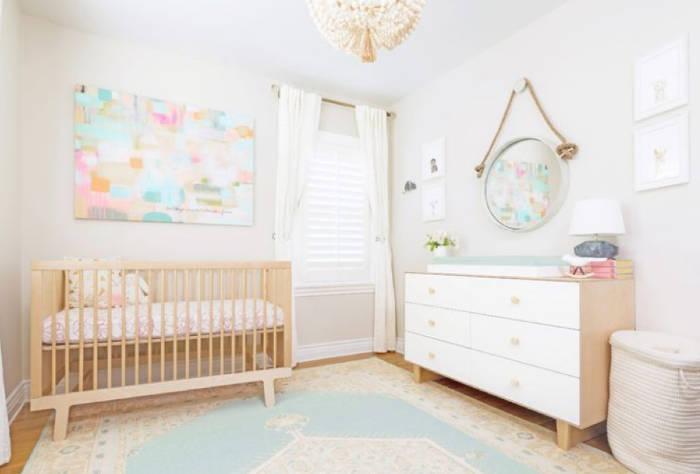 It goes without saying that the nursery room decor shouldn't be black and white. But don't go into bright designs too much. Use colors in a smart way and instead of gaudy colors choose more calm ones. In this case, they will not make you tired or annoyed. 
Also, try out combinations of pastel colors with neutral tones such as light beige, sandy, or light grey, especially in big areas of the nursery such as furniture or walls. They look refreshing and are easily mixed with a lot of color shades. 
Tip 4. Make the Nursery Room Decor Personalized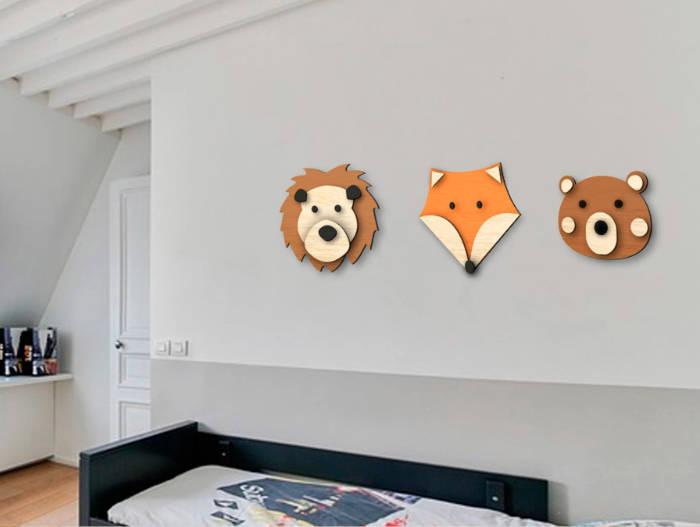 Cute decor items with the baby's name, different soft toys, an animal decor item, or a plant sign, colorful wall phrases, – all of this makes nurseries unique and one-of-a-kind. Nursery signs with wonderful fonts and pictures can be found at Crawoo.com. 
There are wooden signs with names, growth charts, nice 3D animal wall signs, and many other design items that will be suitable for boys' and girls' rooms. 
Great eco designs are not only for walls. Crawoo has nice wooden toys, rainbows, baby's name signs, and milestones for shelves and any other place in the room. 
Crawoo also allows complete personalization: just pick the color, add the baby's name, or choose the variant without the name on the decor piece. 
Tip 5. Choose One Theme for the Whole Interior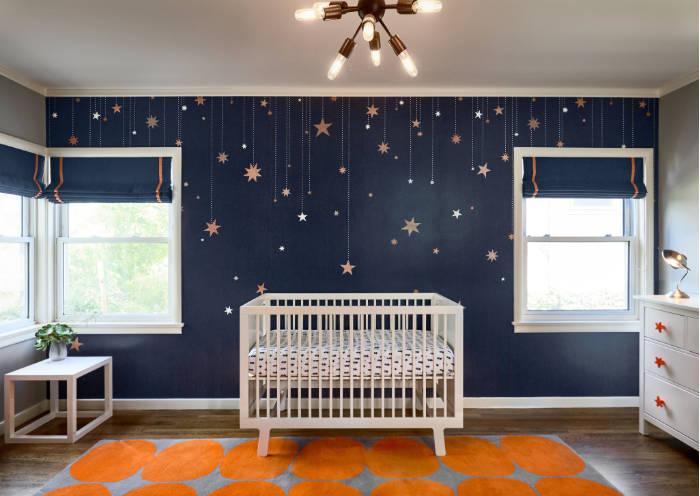 Parents sometimes tend to desire everything at once but keep in mind that having a simple interior with several accent pieces will be better than gathering all cartoon characters in one room. 
You may also be interested in tips on selecting the ideal flooring. 
If you want to design a nursery in the owl or giraffe theme, do it! But remember that the theme should be adaptable and meet the needs and wants of a child when they will get older. So, instead of ordering wall paintings, think of wall stickers. 
They are produced for every taste – animals, patterns, small illustrations, etc. And the good news is that such stickers can also be eco-friendly and paper-based. 
Conclusion
The organization of a modern nursery room is easier than you think it is. Using these tips and tricks, you can turn it into an enjoyable process of preparing a special place for the newborn. 
Hopefully,  these ideas will come in handy and your nursery room decor will be easily adaptable, safe, and cozy at all times.