They're kind of irresistible. When you see one you just want to go and sit in it.
The egg chair has been one of the most popular chairs since they were first released. If you are looking for a special touch of character to your living room, family room or even bedroom, then consider these iconic chairs.
The classic egg chair design offers an alternative to both the sofa or chair and adds flair to compliment any existing setting. From egg chairs with a stand to the hanging versions, these enticing looking chairs lend a soft, comfortable style to any surroundings. This beautiful design has evolved and changed over the years to fit the needs of its owners. As a result, it offers more flexibility in style, functionality, size and variety to suit every decor taste.
A Little Egg Chair History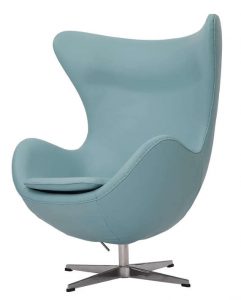 Although the origins of the most iconic model of the iconic egg chair are quite lengthy, most experts agree that it can be traced back to Denmark. The renowned designer, Arne Jacobsen first designed the iconic Egg chair in 1958 for the SAS Royal Hotel in Copenhagen. It was an ultra-modern wing chair that provided a sense of privacy for people waiting in the lobby area of the hotel. It's a timeless classic.
One year later, in 1959, the world was introduced to the hanging egg chair. It was more like an egg shape and it was made using rattan.
The Egg Chair Evolved
The designs have inspired many variations by other designers over the years. The most well-known is probably the pod shaped design that we commonly see today on a swivel stand, hanging stand or hanging from the ceiling egg chair design. The iconic "Ovalia Egg Chair" was designed by Henrik Thor-Larsen in 1968. It was made with plastic resins and since then many versions have been made with rattan and wicker.
They look great when they hang from the ceiling but when you don't have the structure to support it, the version with a stand is the perfect alternative. When you want to add something unique and comfortable to  your patio it's hard to beat the look and comfort of a rattan swinging chair with a stand.
Egg chairs are a perfect blend of comfort, utility and creativity that is now available in varying designs, shapes and colors.
Wicker Egg Chair vs. Resin Egg Chair
A classic hanging egg chair pod is available in two styles – rattan and fiberglass. Both are widely available in a large variety of colors, materials and patterns. Generally speaking, most egg chairs are manufactured from a mixture of organic and synthetic materials including fiberglass, wood and plastics. All these models have a very distinctive appearance and they are also available in a wide range of prices. The fiberglass/resin model is elegant and very futuristic in appearance even though it was designed many years ago. They are generally the best choice for indoor use.
The egg chairs made with rattan or wicker with a more relaxed Bohemian feel and they are fantastic for your outdoor patio. Rattan is more sturdy and longer-lasting and durable than wicker.
Classic and Versatile
The Egg Chair adds a certain charm and character to any room that is used in. It just has a way of magically blending in but also standing out because it can't be ignored. When you walk into the room and see it, you just want to go sit in it! It's very inviting and just gives a comfortable feel to any room.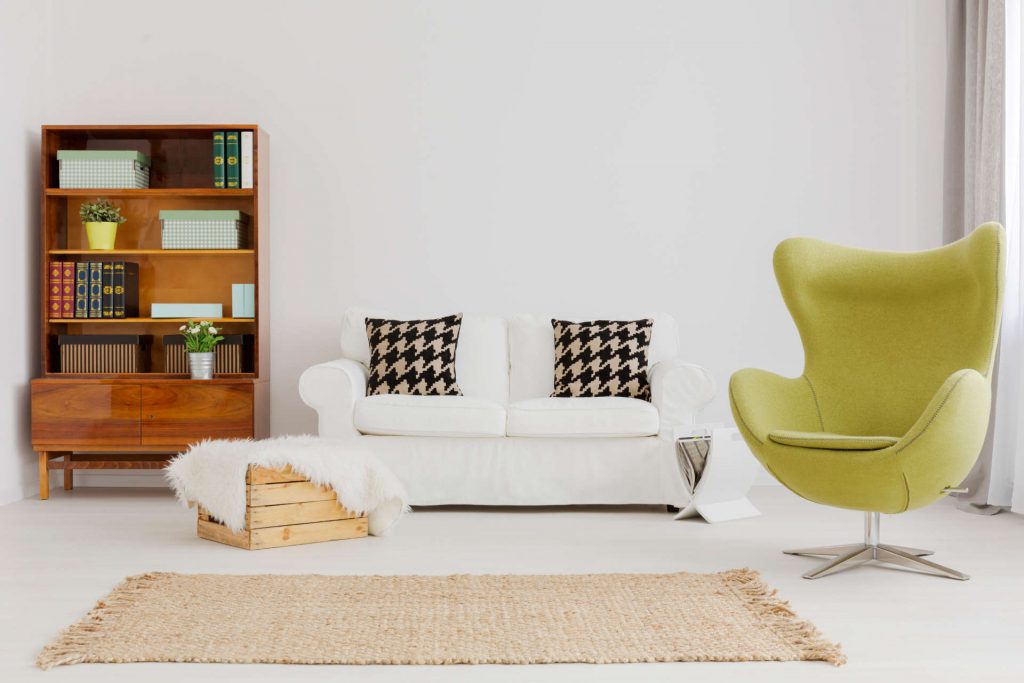 You can find original version of these iconic chairs in vintage furniture stores but, depending on color and condition, you will have to expect to pay $1500 to $5000.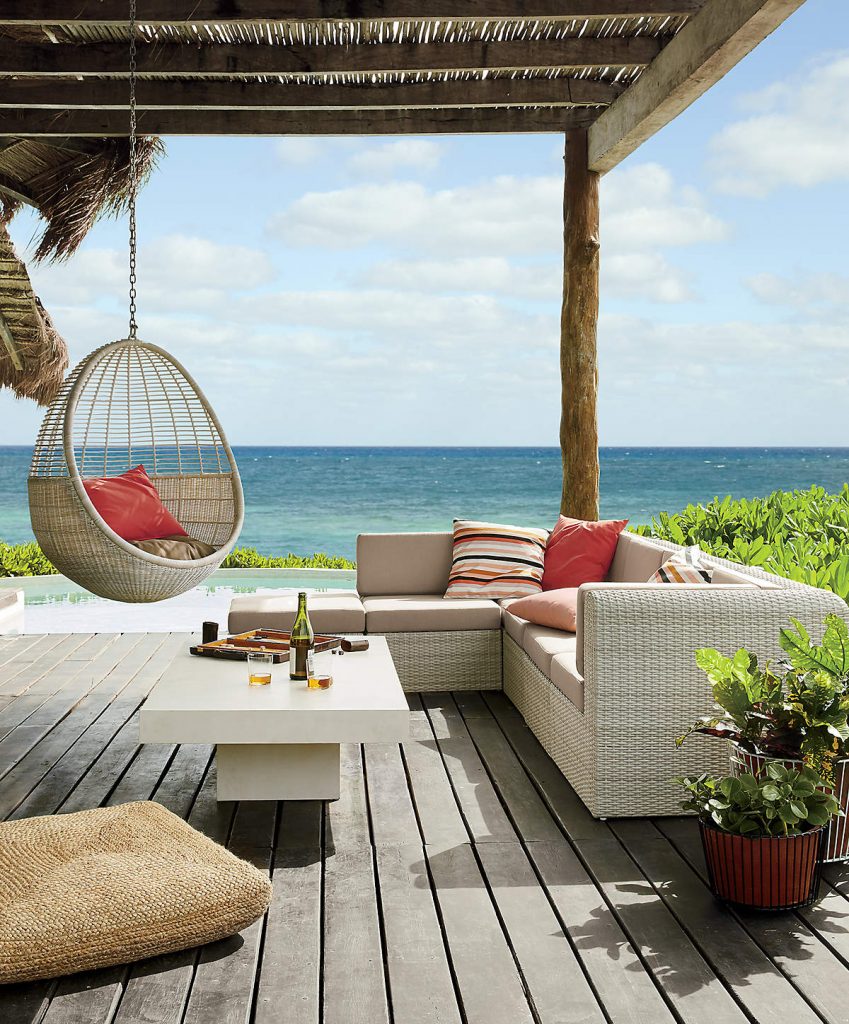 Modern variations and replicas are widely available at popular online furniture retailers. Here are a few: