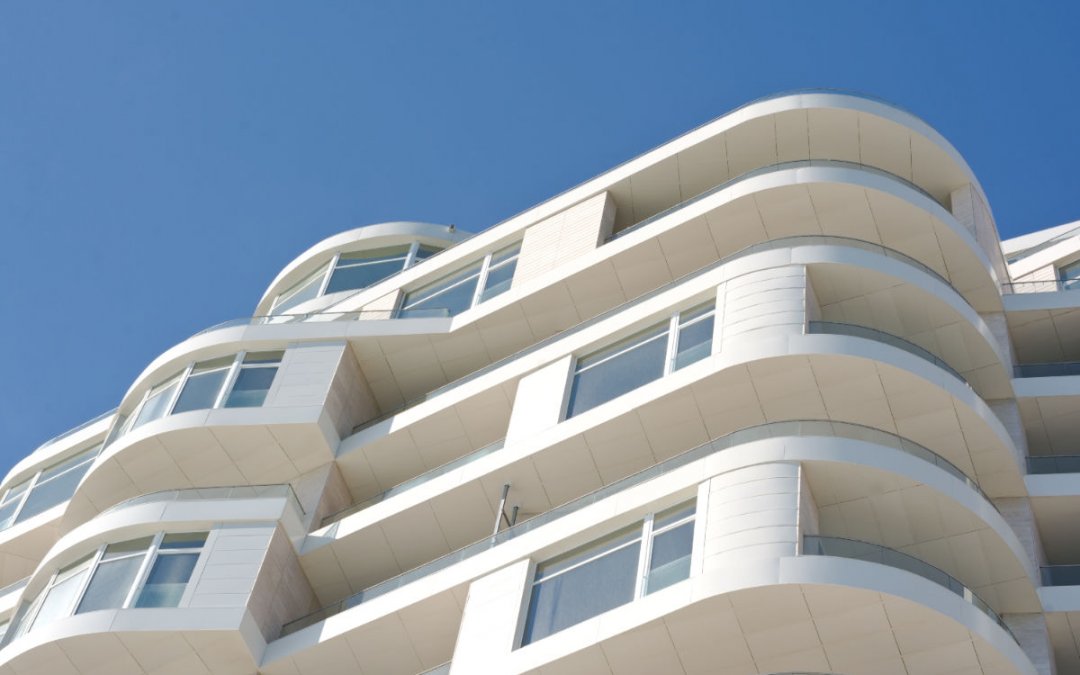 My passion for Mid-Century Modern design led me to examine life in this fascinating era not only from the inside, but also from the outside. I decided to take a deep-dive into the fascinating history and evolution Mid-Century Modern Architecture.
When I took the time to contemplate Mid-Century design, the accomplishments and impact that designers and architects have made on our world are truly remarkable. Architects have indeed made a tremendous contribution and played a critical role in shaping human civilization. The designs of the mid-century are arguably the most influential in the evolution our modern day architectural designs.
What Is Mid Century Modern Architecture?
Mid century modern architecture is an American architectural movement that began after World War II which is described by clean, sharp lines, relation to nature, and minimal decoration. These homes are distinguished by a very broad, low footprint with a wide, open space, floor-to-ceiling windows, and a focus on embracing the outdoors by letting it shine through the house as much as possible.
This design was inspired by notorious Frank Lloyd Wright, an American architect who developed high prairie style. High prairie properties are known for their simple yet decorative features. When thinking about mid-century modern homes, one can expect an even simpler feel and look than a typical high prairie building.
The popularity of mid-century modern buildings has increased rapidly in recent years despite having boomed in the USA between 1945 and 1969. Apart from the architecture, various interior designing styles have also made these properties enticing to the new generation of homeowners. Danish Modern and Scandinavian designs often complement mid-century modern homes.
It is essential to note that this type of architecture was originally regarded as a collection of houses constructed after World War II; it was not a specific design or style. However, this has changed in today's world as mid-century modern now depicts a decorative style particular type of building.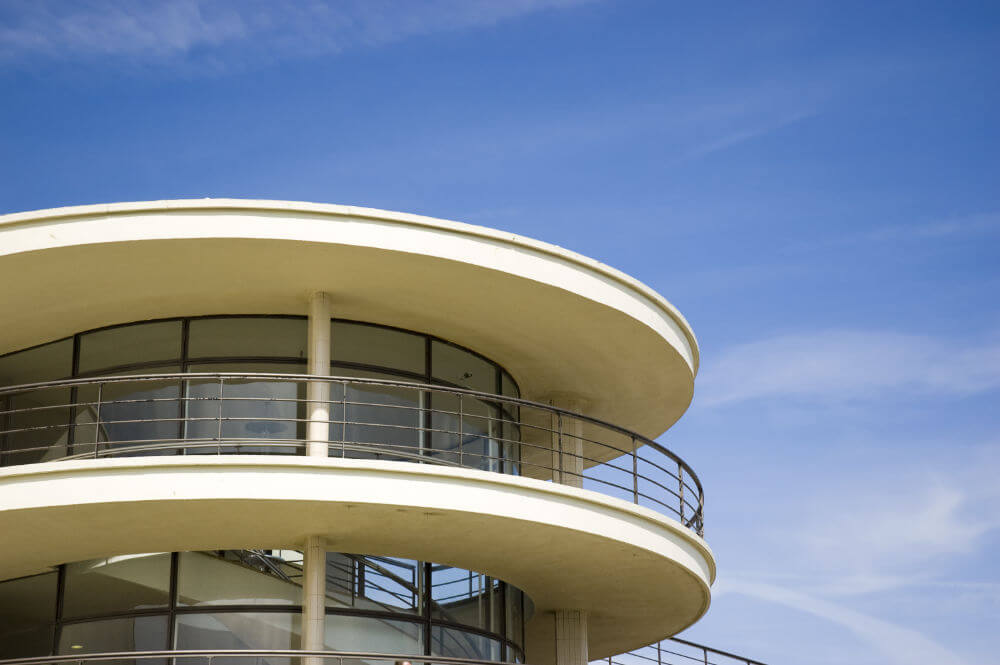 The History of Mid Century Modern Architecture
Architecture is, and always was, a product of the era in which we live. Angles, forms, proportions, and materials are constantly adapting in order to keep up with our ever-changing environment. Architects in the mid-twentieth century were attempting to achieve something different and new.
The great architects of the 1940s and 1950s claimed that their forward-thinking design could be used to bring about social change and improve society for everyone. In reality, mid century modern architecture came about during a period of immense shift regarding social norms and standards.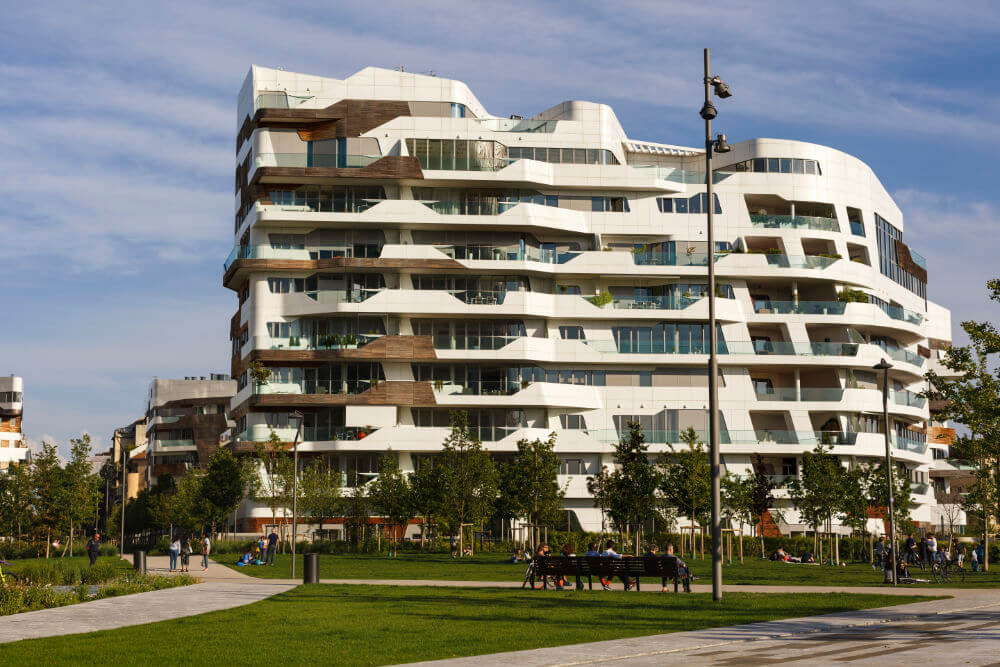 A mid-century modern building takes influence from the Bauhaus and International style and design movements and high-prairie American homes. European architects brought this idea to the USA after fleeing Nazi Germany. A few original well-known designers include Ludwig Mies van der Rohe, Walter Gropius, and Marcel Breur. Many of the architects were trained by the father of American architecture, the one, and only Frank Lloyd Wright.
American people placed a great deal of emphasis on embracing nature, spending time with their families, and their lifestyles after World War II. Hence, mid century modern architecture was admired because the properties reflected these ideals.
How does this style support the desired lifestyle of American citizens? An open living space provides an area for the entire family to entertain others, big windows give residents breathtaking views of their backyards and other structures, and technological advances ensure that less time is spent cleaning and organizing the house so individuals can spend more time with their loved ones.
Additionally, mid century modern architecture was further divided into three unique categories during the initial boost in popularity between 1945 and 1969. These three styles include:
Contemporary
International
Organic
Contemporary
A contemporary home is the most popular option defined by floor-to-ceiling windows and clean lines. These properties are also constructed using more organic and natural materials such as stone, brick, and wood. The majority of these homes have exposed interior beams and ceilings, an asymmetrical exterior, and windows that extend to the roofline.
International
This version, as the name states, was inspired by international designers and architects, specifically the Bauhaus movement. These properties are defined by simple spaces with minimal decoration that were generally finished using stucco.
Organic
A smaller group of mid-century modern designers and artists focused on integrating their structures with nature and the environment. They preferred buildings with more natural and organic forms instead of designs with right angles, sharp lines, and specific developments.
Since organic mid-century modern properties were strongly influenced by the natural environment surrounding the architect, an organic mid-century modern house in the desert looks completely different from one in the forest.
As stated above, this term originally applied to a collection of homes and buildings constructed from 1945 to 1969. The majority of today's mid-century modern houses have kept their original architectural designs and inspiration; however, the term "mid-century modern" may also refer to a specific style of interior decorating.
What Are the Essential Elements of Mid Century Modern Homes?
There is a variety of mid century modern architecture around the world, and each differs from the next. However, the majority of these houses, especially in America, share the following elements:
Geometric shapes and clean lines
Variation in elevation
Floor-to-ceiling windows
Access to the outdoor surroundings
Minimal decorations
Geometric Shapes and Clean Lines
Mid century modern architecture relies heavily on right angles and sharp, clean lines. Various contemporary, international, and organic properties have short, level roofs with straight lines, despite the fact that certain modern ranch-style houses have gabled, flat roofs or asymmetrical appearances.
Variation in Elevation
A change in elevation makes a significant difference to the property. Many houses achieve this in the form of a split-level, which connects rooms in the home via a short staircase. Interior designs with partial glass or brick walls, fireplaces in the middle of living rooms, and various cabinets provide depth and contrast in elevation.
Floor-to-ceiling Windows
The initial mid-century modern buildings highlighted lifestyle and nature; therefore, they were designed with floor-to-ceiling windows with views of the garden, sliding glass doors, and numerous access routes to the yard.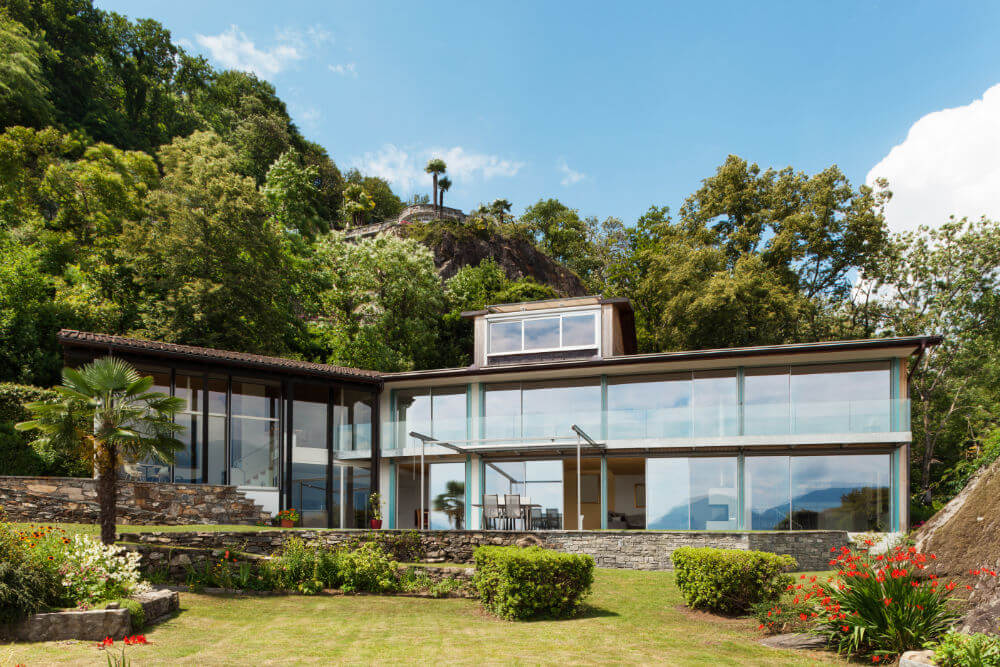 Access to the Outdoor Surroundings
Since engaging with nature is a fundamental factor in mid century modern architecture, the majority of houses with this style feature numerous outdoor entry points. Additionally, in certain buildings, single rooms also have multiple windows and doors that lead to the yard or outdoor living area.
Minimal Decorations
While some types of mid century modern architecture are more decorative than others, simplicity is a crucial and primary feature of the movement. The houses' minimalist exterior is complemented by simple finishes with intricate lines and a muted color or tonal palette.
Where Can People Find Mid-century Modern Houses?
You will find the influence of Mid century modern architecture all over the world and especially in Europe.
The growth of suburban America correlates with the emergence of mid-century modern houses. When World War II troops came home after the battle, they constructed these types of simple properties all over the country, which means people can find mid-century modern homes and high prairie in almost every town in each state in America.
Palm Springs, California, however, has the greatest number of mid-century modern buildings. Palm Springs is home to a few well-known international mid century modern architects, who designed houses, motels, hotels, and many other properties. Many homeowners are also trying to build or construct new developments that replicate the style of the existing contemporary houses.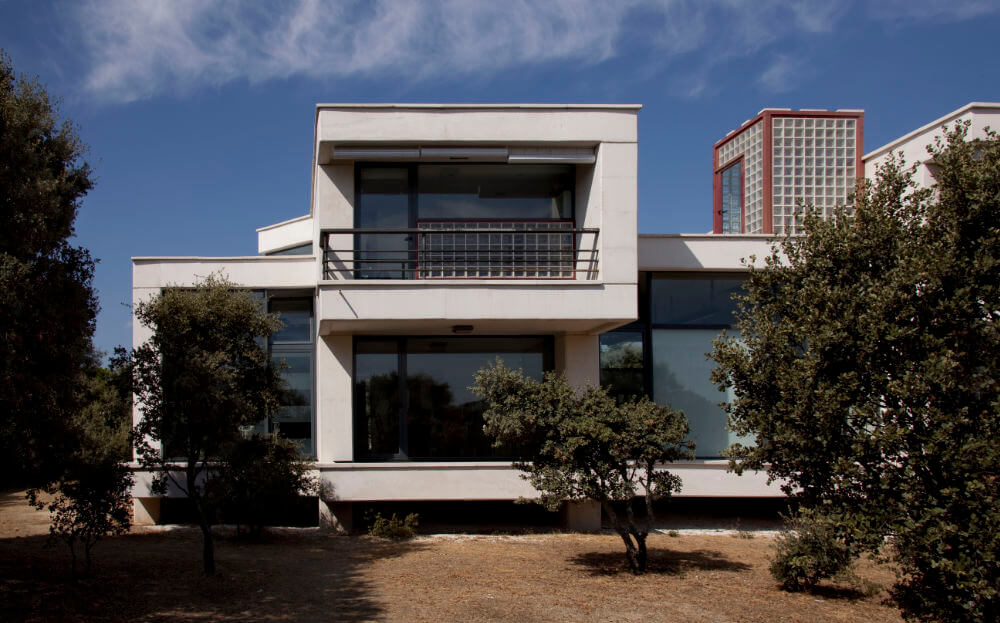 Why is Palm Springs such a desirable area regarding this specific style of design? Is there an explanation as to why it is the pinnacle when it comes to mid century modern architecture? For some particular reason, the rugged landscape of this Californian area inspired several architects, who chose to construct their creations in Palm Springs' desert regions.
This minimalist style resulted in a breathtaking contrast with the area's great mountains and plains, establishing the uncanny and dreamlike ambiances people expect when thinking of Palm Springs.
Who Are the Important Mid century Modern Architects?
There are a few designers and artists who really helped shape a particular style and design. When it comes to mid century modern architecture, here are a few standout architects:
Alvar Aalto
Eero Saarinen
Arne Jacobsen
Richard Neutra
Mies Van Der Rohe
Frank Lloyd Wright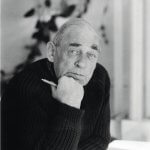 Alvar Aalto
The patterns of Alvar Aalto's creations represent his practice, which ranges from Nordic Classicism to a logical International Style Modernism during the 1930s to a more natural modern style during the 1940s.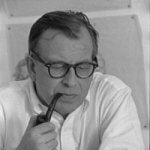 Eero Saarinen
Eero Saarinen was a Finnish American architect and industrial designer in the 20th-century. He was known for his neo-futuristic and mid-century modern designs. The TWA Terminal at JFK Airport, which closed over recent years, and the Gateway Arch in St. Louis, Missouri, are two of his most popular developments.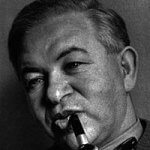 Arne Jacobsen
Arne Emil Jacobsen was a Danish designer and architect, better known for his contributions to the architectural functionalism movement. His creations are primarily found in northern Europe and feature a traditional mid-century style.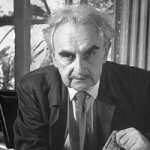 Richard Neutra
Richard Joseph Neutra was an artist who was born in Austria and raised in the United States. He became known as a significant modern architect after spending the better part of his career in Southern California, where he lived and built various properties.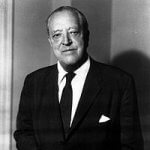 Mies Van Der Rohe
Mies van der Rohe, a German-born architect, lived in the United States and pursued his passions. He is widely recognized as one of the founders of modern or contemporary architecture, alongside Walter Gropius, Le Corbusier, and Frank Lloyd Wright. The Farnsworth House, possibly one of the most prominent buildings worldwide, is undoubtedly one of Rohe's most recognized developments.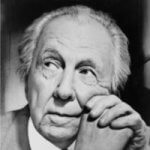 Frank Lloyd Wright
Frank Lloyd Wright was an American architect, designer, educator and writer. A prolific designer of over 1,000 structures, Wright believed in designing in harmony with humanity and the environment, a philosophy exemplified in his masterpiece Fallingwater. Wright became a key figure in the architectural movements of the twentieth century, inspiring generations of architects around the world.
The Bottom Line
In the 20th century, mid-century modern architecture transformed traditional design into a new and more natural aesthetic. The amazing contributions of mid-century modern architecture continue to influence architects and designers of today, and will probably be influencing them forever.
Thinking about building your own house with a mid-century modern style?
Check out this plan and others from architecturaldesigns.com
Here are some excellent related books from amazon:
Checkout some of our other Mid Century Modern articles: